Class of 2019-2021
The Rt. Rev. Dan Edwards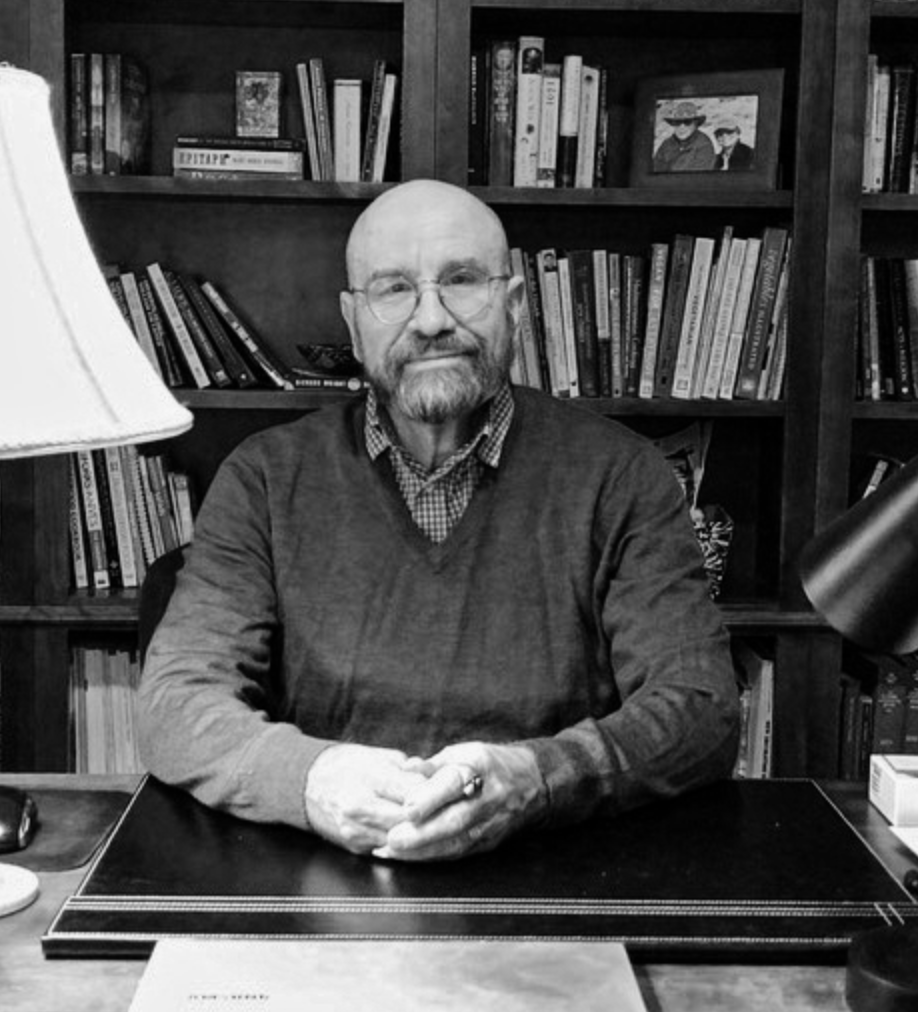 Dan Edwards divides his time between Colorado and Ohio. He served 11 years as Bishop of Nevada, following 18 years as a parish priest in Macon, Georgia. He has long been a supporter of EPF but has only been active with EPF this past year. He is also involved with Bishops United Against Gun Violence, Bread for the World, and several Colorado gun violence prevention and hunger advocacy groups. Up to now his social justice work has focused on broad based community organizing. He is a reader and supporter of the non-violence work of the Lombard Mennonite Peace Center and Eastern Mennonite University's Conflict Transformation Program.
The Most Rev. Paul Lebens-Englund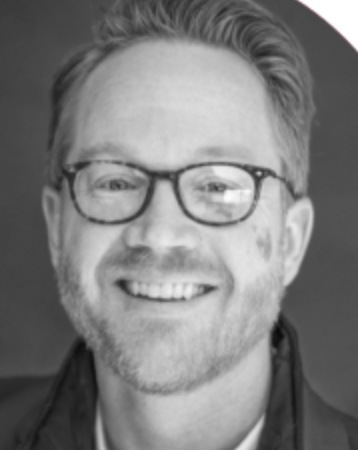 Paul Lebens-Englund lives in Minneapolis, MN where he has served as the Seventh Dean of Saint Mark's Episcopal Cathedral since 2014. Paul is a GenXer from the Pacific Northwest, so identifies both generationally and culturally as a proud product of 'The Nones.' Paul graduated from The Evergreen State College in 1997 with a Bachelor of Arts degree, emphasizing political economy and theology. Following a brief first career in community mental health and addiction work, Paul and his wife, Erica, moved to Berkeley, CA with their five-month-old son, Isaac, to begin seminary studies at The Church Divinity School of the Pacific, from which Paul graduated with an MDiv. in 2004. Paul was ordained to the Diaconate in June 2004 and to the Priesthood in January 2005, both at The Cathedral of Saint John the Evangelist in Spokane, WA where he served as Priest Associate from 2004-2007. Serving at the local, diocesan, and church-wide levels, Paul has given particular focus to ministry development, congregational development, and sustainable community engagement. Convinced that a primary function of the Church is to leaven social justice work with healthy human beings, Paul's pastoral ministry emphasizes personal spiritual wholeness as the basis for deep community wellness – managing the divisions within us as an essential pre-requisite to tending the division among and around us – addressing both symptoms and sources of the violence that afflicts us.
The Rev. Cody Maynus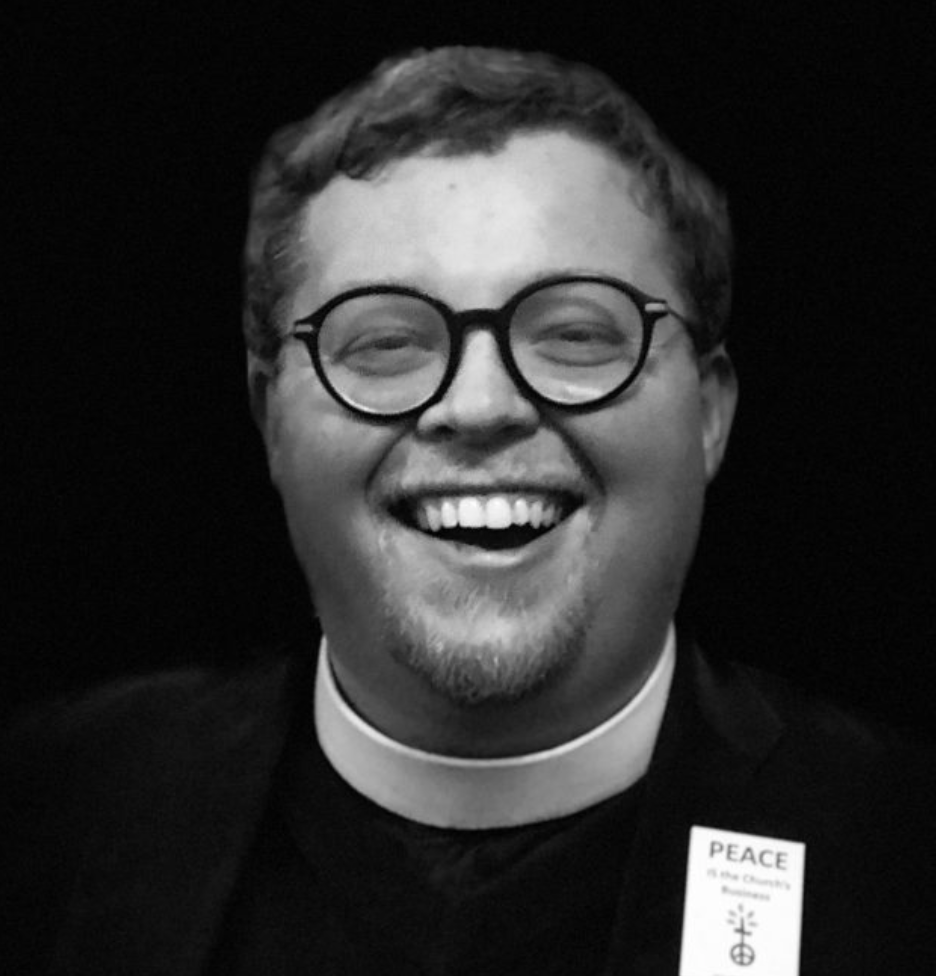 Cody Maynus (he/him/his) is a priest of the Episcopal Diocese of South Dakota. He serves as the Rector of St. Andrew's Church in Rapid City, SD and as the Program Director and Chaplain of Thunderhead Episcopal Center. Cody is a founding editor and serves on the board of Earth & Altar and was just appointed to the Rapid City Human Rights Commission. Cody had the privilege of serving on the EPF Young Adult Delegation to the 79th General Convention in 2018. He is most passionate about racial justice and anti-militarism.
The Rev. Richard Wineland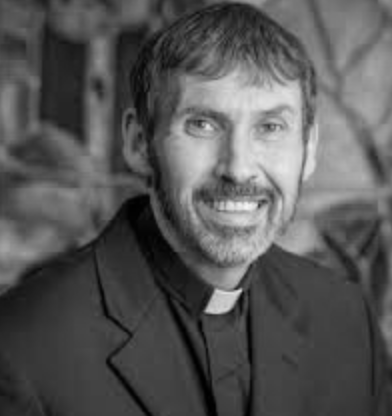 I grew up in the Allegheny Mountains of Central Pennsylvania, near the railroad city of Altoona. I studied at both Penn State University and Goshen College in Indiana, graduating with a bachelor's degree in Music. I received a Master of Divinity degree from Mennonite Theological Seminary in Indiana in 1993 and am celebrating 27 years in ordained ministry this year. I have also studied at the Lutheran School of Theology in Chicago and Lutheran Theological Seminary at Gettysburg, and am completing a Doctor of Ministry at Bexley Seabury Episcopal Seminary. I served as a Mennonite and ELCA Lutheran pastor for 10 years prior to becoming an Episcopal priest, leading Mennonite and Lutheran congregations in Pennsylvania, Indiana and Tennessee, as well as Episcopal parishes in Indiana and Tennessee. My canonical residency is in the Episcopal Diocese of Northern Indiana.
As a Mennonite pastor I was inspired by the Peace Church tradition, and over the course of my ministry I have been involved in a number of social change and nonprofit organizations, serving on a variety of boards of directors and in executive leadership. Currently I serve on the Board of Directors of the Nashville Peace and Justice Center, the Executive Committee of NAACP Nashville, and on the Boards of two church-wide organizations, Recovery Ministries of the Episcopal Church, and the Episcopal Peace Fellowship.
I am a lifelong singer and musician, a published composer, and have performed at the Grand Ole Opry House and on national television. For several seasons I've also been a member of the Nashville Symphony Chorus. I've been blessed to have had some success as a writer, with a number of articles published in both academic journals and denomination-wide publications (including the Anglican Digest and The Living Church) over the course of my ministry.
I am also blessed to be serving three parishes here in Nashville: I oversee the recovery ministry at St. Augustine's Chapel at Vanderbilt University, coordinate a mission outreach at Christ Church Cathedral, and am interim priest at St. Philip's Episcopal Church. I am married to Lee Armstrong, a musician, poet, and registered nurse at Vanderbilt Children's Hospital. Together we have seven adult children, scattered from Texas to Indiana. We make our home in Nashville.
Rob Burgess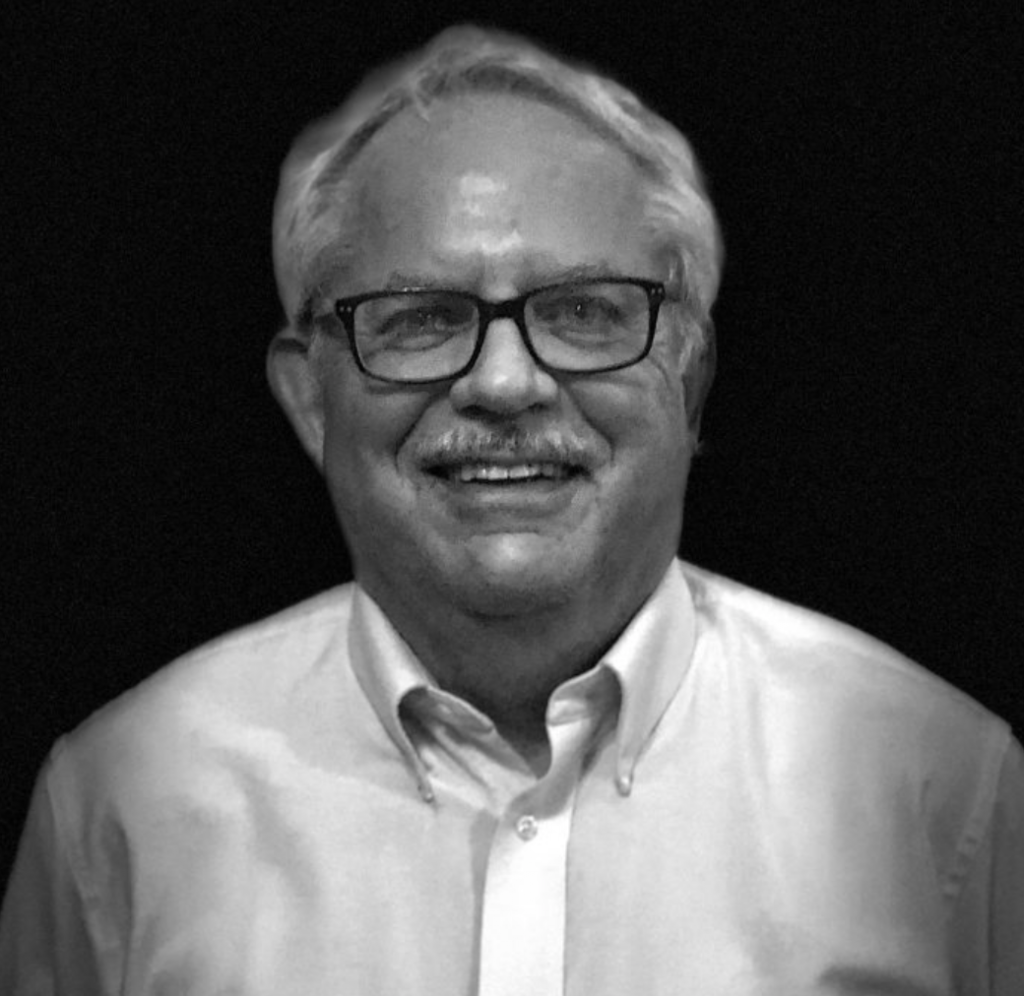 Rob Burgess is a retired CPA with 40 years of experience in accounting and finance. Rob retired from a position as Chief Financial Officer for a local school district in Southwest Michigan. He is also a Past President of the Michigan School Business Officials. He is the coordinator for a Volunteer Income Tax Assistance program in two counties. He serves on the Boards of the Benton Harbor Soup Kitchen and Emergency Shelter Services, which operates a homeless shelter. He is active with SW Michigan Interfaith Action No Longer a Stranger and the secular Berrien Immigrant Solidarity Network. He is a member of St. Augustine of Canterbury in the diocese of Western Michigan. He has served as Treasurer of EPF the last several years.
Bruce Freeman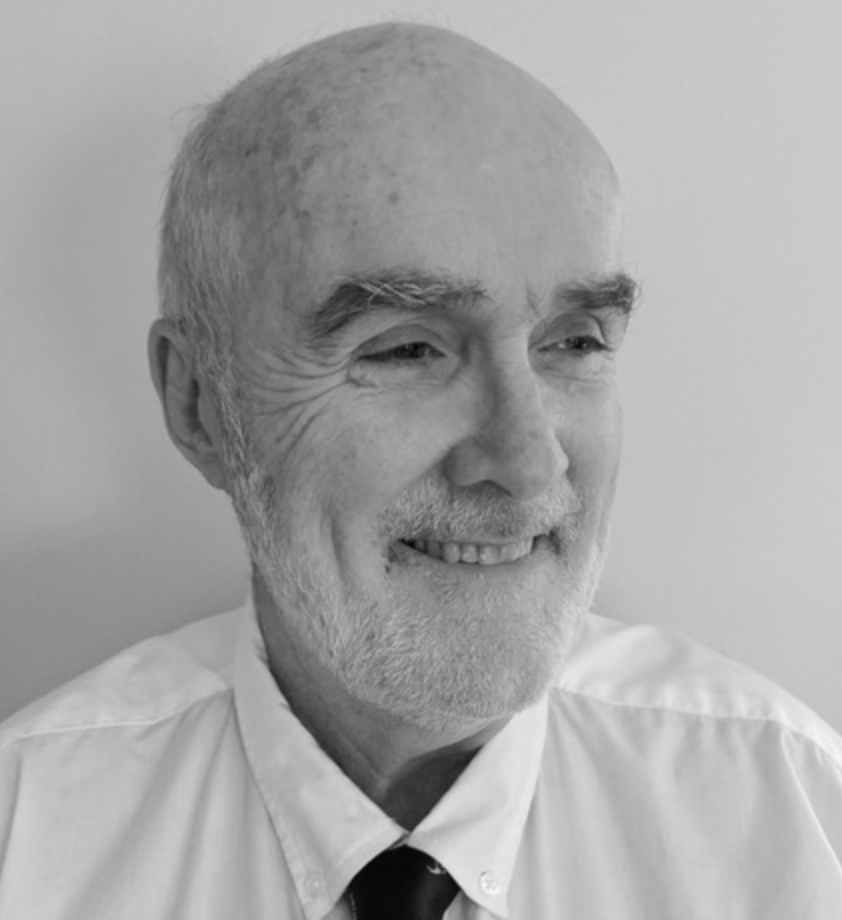 I am a life-long Episcopalian, originally from Worcester, Massachusetts, presently living in Akron Ohio with my wife Janie, a social worker, and our year-old black lab Barry. We are members of Trinity Cathedral in the Diocese of Ohio, an inner-city parish.
Jane and I graduated from the University of Vermont in 1971, and soon joined V.I.S.T.A., being assigned to Warren Ohio, where we were assigned as Juvenile Court Probation Officers. We instituted an alternative to incarceration for young persons who had been sent to the Ohio Youth Commission for minor offenses or being a runaway and began a community-led recreation program for underprivileged kids on the schools.
Trained in urban planning at University of Akron, I had worked for regional economic development in an impoverished Appalachian area in southwest New York State. Our Appalachian Regional Commission (ARC) agency was on land owned by the Seneca Nation. My planning career also included being Assistant Planning Director for Neighborhood Development for the City of Cleveland.
Having been a member of several Episcopal parishes in Massachusetts, New York and Ohio, I have been fortunate to have been involved in numerous ministries, including Habitat for Humanity (Common Mission Coalition), Family Promise emergency overnight shelter for Akron families, youth mission trips to Monessen/Charleroi in southwest Pennsylvania. I was a co-chair of St. Paul's Episcopal Church's Mission and Outreach effort. Also, I was a Trinity Cathedral co-leader with the 40-parish Greater Cleveland Congregations (GCC) initiative, an affiliate of the international Industrial Areas Foundation (IAF). Our parish efforts are focused on criminal justice, education and gun violence prevention. Most recently, I am currently co-leader at Trinity Cathedral of our Chapter of the Episcopal Peace Fellowship, focusing on 1/ the humanitarian tragedy in Yemen, 2/ ending Ohio's death penalty, and 3/ ending the scourge of human trafficking in NE Ohio and beyond.
My spiritual commitment to help those in need has been greatly reinforced by Presiding Bishop Curry's faithful call to action and the clergy leadership at Trinity Cathedral, who every Sunday preached to us for social action and would always close the service with a clarion call to service beyond the walls of the Cathedral. The spirit stayed with us well past the Sunday services.
"Truly I tell you, whatever you did for one of the least of these brothers and sisters of mine, you did for me." (Mathew 25:40)
Bob Lotz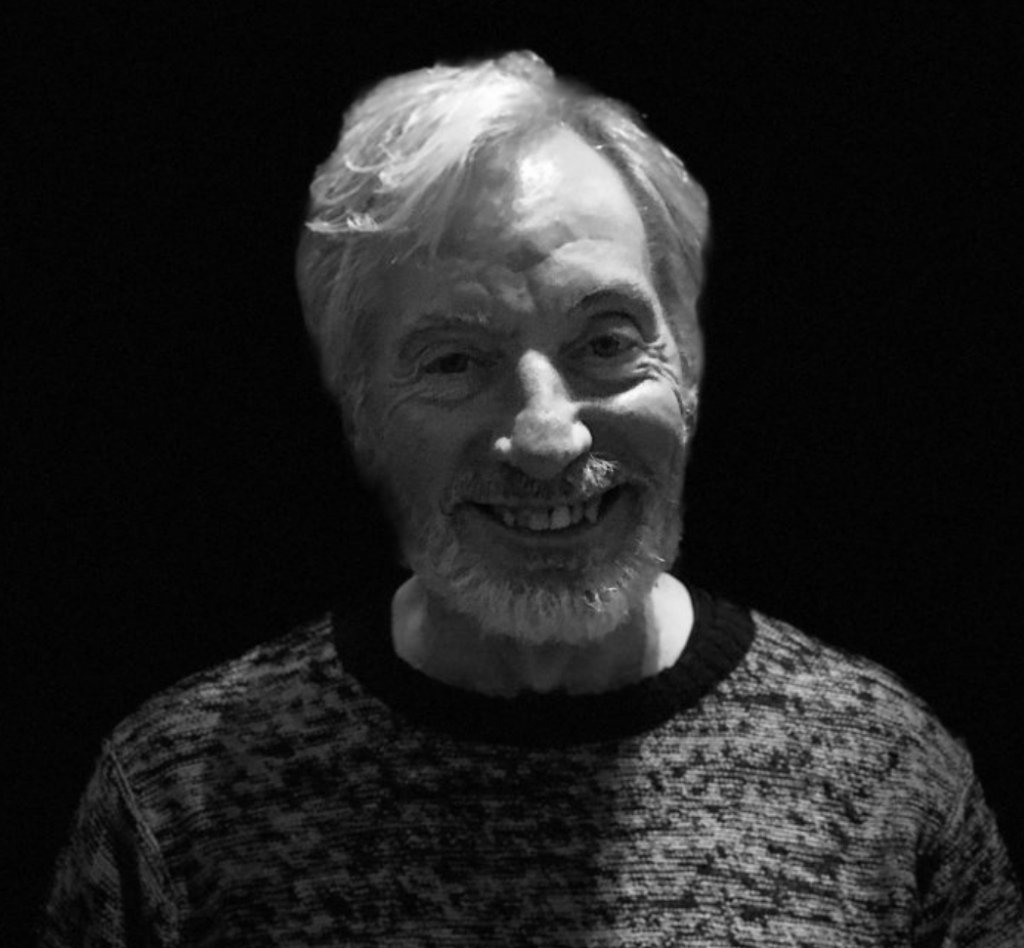 I fled Catholicism after high school. In college, in the late 1960s, I joined Students for a Democratic Society, participated in the anti-Vietnam War movement, the civil rights movement (including the BPP's Free Huey/Free Bobby campaigns), helped out a union on strike against GE, and learned from my friends who were part of what's now called second wave feminism. I graduated into Trotskyism.
As I started a family and a small business I moved out of activism; but years later I found the local Episcopal church at the soup kitchen in town. I joined and started learning a little theology. I discovered that the Gospel provided a way to seek justice without being tied to the two parties managing our racialized capitalism, but also without the sectarianism of the left. However, apart from the priest-in charge, most of the people in this congregation didn't seem to share my excitement over the Gospel's revelation; one told me, "You know we're all conservatives here."
But my diocese asked me to go off to Bishops United's first national gathering to end gun violence. I was amazed! Here were perhaps 250 Episcopalians, and all were excited for "Reclaiming the Gospel of Peace," as the gathering was entitled. I first met the EPF at that gathering and signed up.
I'm a privileged old white man with a lot of movement history, not a lot of church background. I'm still trying to dig myself out from under the racism and misogyny that my social location bestows upon me. I try to do justice, love mercy, and walk humbly as a member of the Jesus movement, knowing that I can only be a place-holder for the youth, women and people of color we so desperately need in EPF's leadership.
Kathy McGregor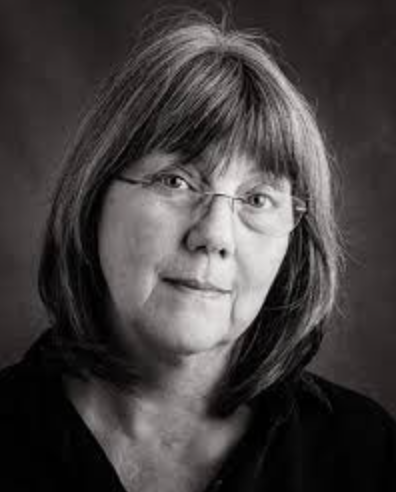 I founded and am the project director for The Prison Story Project, a non-profit ministry of St. Paul's Episcopal Church in Fayetteville, Arkansas in 2012. This ministry benefits incarcerated women and men as they explore their truths through creative writing and storytelling. Their writing is curated into a staged reading and shared first, inside the prison, and then outside for communities. The goal of this ministry is to enable those whose voices have been locked away to tell their stories, allowing communities to witness the humanity of the incarcerated through their own words.
I also provide a harm reduction ministry (needle exchange, HIV testing, free condoms, Naloxone kits, and Fentanyl test kits) at St. Paul's Community Meals ministry to folks in need who come to share a meal every Wednesday.
I am also a postulant for Holy Orders for eventual ordination to the diaconate. I graduated from the Iona Collaborative in Arkansas in June of 2020 and hope to ordain sometime in 2021.
The Rev. Christy Close Erskine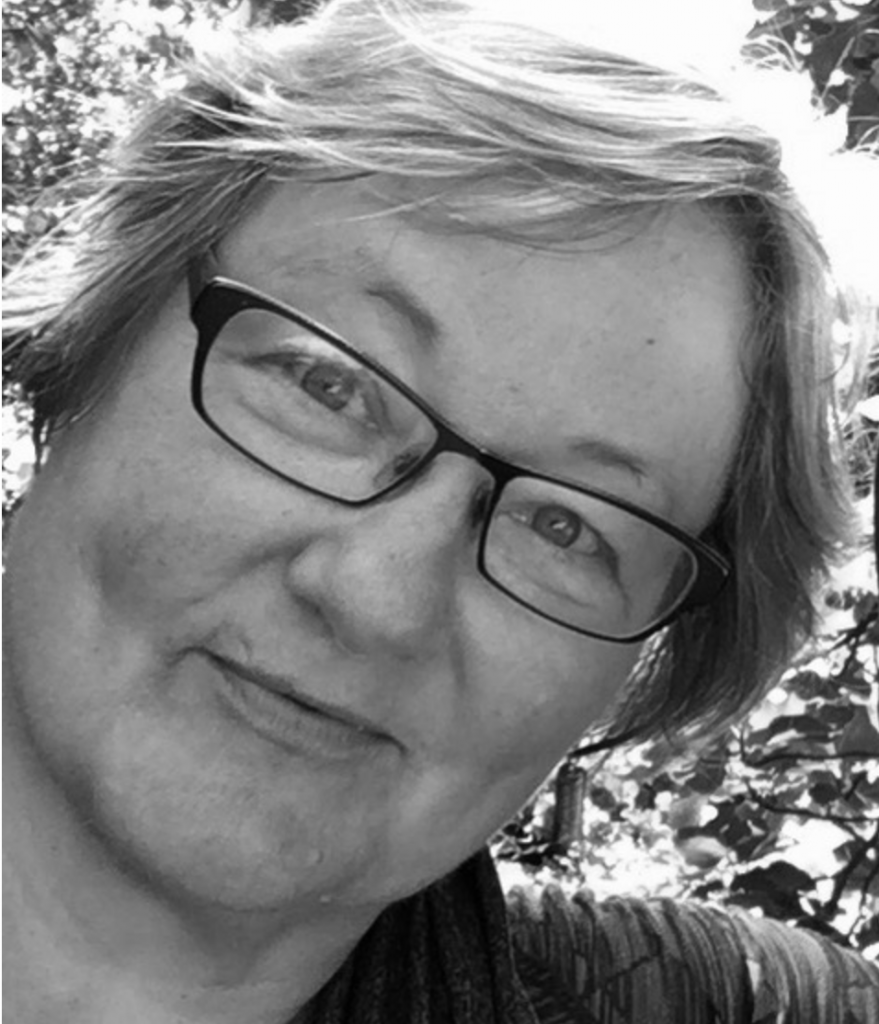 My name is Christy Close Erskine and I currently live with my husband, Jack in Sisters, Oregon, having retired from parish ministry in January 2018. We have three grown children, two in NYC and one in Illinois.
I'm a lifelong Episcopalian, who grew up in the Seattle area. I served the first 15 years of my vocational life in health care as an Occupational Therapist and later in health care management. I was ordained in the Diocese of Olympia in 1994 after attending Yale Divinity School and have served in parishes in Vancouver, WA, Bend, OR and Coos Bay, OR.
I have always loved the church and been active in it. From a young age my baptismal covenant had a claim on my life and it continues to tug on my heart and guide the ministries that I'm drawn to as a new retiree. This is especially true of the question, "Will you strive for peace and justice and respect the dignity of every human being?" My answer continues to be a resounding, "I will with God's help!"
I'm currently active in statewide interfaith immigration work, anti-racism education and reflection through facilitating Sacred Ground Circles, participating in the weekly BLM protest in our small rural town of Sisters and actively working to fight voter suppression. All of these areas can be found under the umbrella of EPF and I'm excited to offer my gifts to serve on the National Executive Committee.
The Rt. Rev. Dr. Shannon MacVean-Brown
The Rt. Rev. Dr. Shannon MacVean-Brown was elected bishop by the people of the Episcopal Church in Vermont on May 18, 2019 and was ordained and consecrated bishop on September 28, 2019. She is the 11th bishop of the Diocese of Vermont.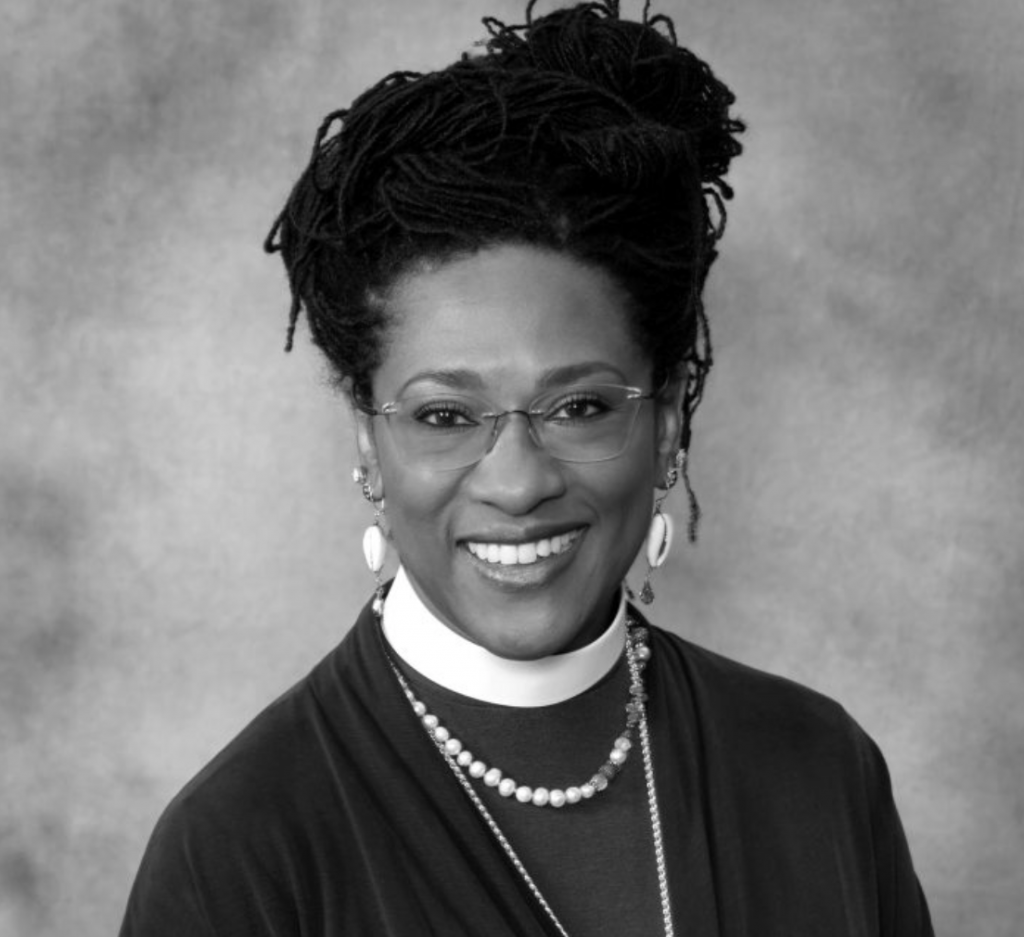 Ordained a priest in 2005, Bishop Shannon is particularly committed to community engagement, social justice, and leading in multigenerational and multicultural communities through formation, liturgy, pastoral care, and the arts. "I am always at heart an artist," she said after her election as bishop. "I express this in the liturgies I create, my poetry and icon writing, and in other creative endeavors that nourish my spirituality."
Prior to her election as the 11th Bishop of Vermont, Bishop Shannon served as interim rector of St. Thomas Episcopal Church in Franklin, Indiana, a rural congregation committed to radical welcome and service to the community. She has also served at Christ Church Cathedral in Indianapolis and St. John's, Speedway in the Diocese of Indianapolis and several parishes in the Diocese of Michigan, including St. Matthew's & St. Joseph's in Detroit, where she was rector from 2006 to 2013. Bishop Shannon has led diocesan initiatives in both Michigan and Indianapolis and served the wider Episcopal Church in a variety of ways. She is currently a member of the Episcopal Church Taskforce on Women, Justice, and Reconciliation.
An experienced leader and community organizer, Bishop Shannon has held national leadership roles with Faith in Action, a national community organizing network, and has led Faith in Indiana and Act Indiana, partner organizations working on innovative, multi-faith solutions to statewide issues including immigration, mass incarceration, and access to healthcare and childcare. During her time in Detroit, she founded and led the Greater Woodward Community Development Corporation, which advances economic opportunities and well-being of underserved residents of Detroit's North End.
Bishop Shannon holds a B.F.A. from Kendall College of Art & Design in Grand Rapids, an M.Div. from Seabury-Western Theological Seminary, and a D.Min. from Ecumenical Theological Seminary in Detroit, where her dissertation was titled "Womanist Theory: An Appreciative Agenda for the Episcopal Church." Before entering seminary, she worked as a commercial interior designer and jewelry designer.
Bishop Shannon and her husband, Phil, have been married for 27 years. Together they have a teenage daughter and a chihuahua named Detroit.
The Rev. Deacon Chris Sabas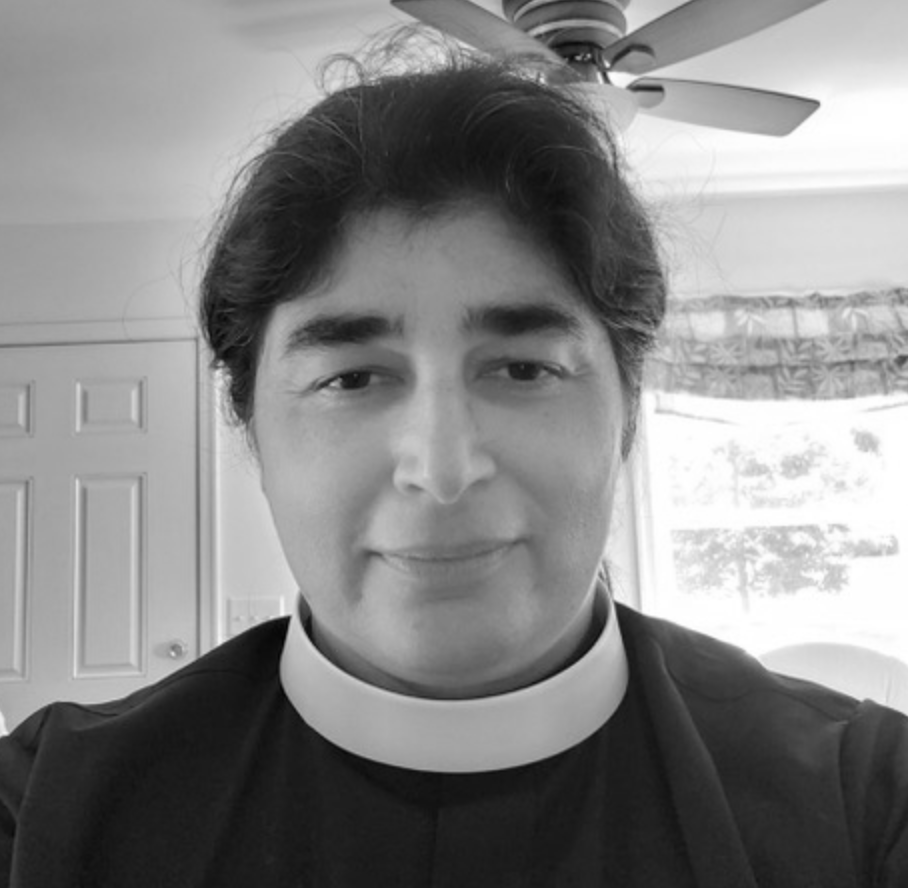 The Reverend Deacon Christine ('Chris') Sabas: I currently serve as the 'deacon in residence' at St. Andrews, Princess Anne, Maryland, Diocese of Easton. I am the primary pastoral presence and will help guide the community to call its next rector. While still discerning priesthood, I was part of a historic group. Eight of us were ordained to the diaconate after completing a two-year program, with two being the first African-American women to be ordained, and me as the first Iranian-American to be ordained.

Born in Shiraz, Iran, I arrived in the U.S. in mid-1975 becoming a naturalized citizen. I am a 'retired' immigration attorney, with nearly ten years of litigation experience. I closed my practice and joined Christian Peacemaker Teams, serving for approximately five years in a variety of capacities: full time team member, reservist, corps representative and Steering Committee Member. I spent a brief period of time in Hebron, Palestine, Colombia and the US Borderlands. I served primarily with the Aboriginal Justice Team (now the Indigenous Peoples' Solidarity Team) and was a part of CPT's nearly five-month presence with the Elsipogtog First Nation (Mi'kmaq band) and their nonviolent pushback against proposed shale fracking, which received international attention.
The Rev. Mike Wallens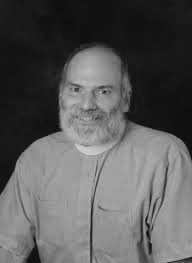 Originally from Chicago, I was raised in the Jewish tradition. I took a detour along the way and has been an Episcopal priest since 1978. I have served in seven Episcopal schools in four states. I have also served in diocesan staff positions in Chicago and served in long-time supply and Interim positions in many churches. In addition, I have served as chaplain at Kennedy Airport, worked with youth in juvenile detention and various specialty camps. Additionally I have served as spiritual director, and provided spiritual mentoring for those who feel called to ordained ministry. I met my wife Susan in college (Sewanee) and we have been married for over 40 years. They have two grown sons who currently live in Austin, Texas and have two dogs named Waffles and Obadiah to fill their empty nest.
Currently, I am the Vicar of St. Paul's Episcopal church in Marfa, Texas and serve four other churches in the Big Bend region of Far West Texas. I currently serves as Co-chair of the Rio Grande Borderland Ministries for the Diocese of the Rio Grande which covers all of New Mexico and Far West Texas. This ministry includes working with the Anglican Diocese of Northern Mexico and providing shelters in Ojinaga, Juarez and Palomas Mexico as well as shelters on the U.S. side. I help coordinate responses to the humanitarian crisis along the Southern Border of the United States. I maintain open communication with the Border Patrol in the Big Bend Sector.