In light of the recent Statement on Indigenous boarding schools by Presiding Bishop Michael Curry and President of the House of Deputies Gay Clark Jennings, I have been reflecting on not only what I know about this legacy, but my past service with Christian Peacemaker Teams where I primarily served with the Aboriginal Justice Team ("AJT") as well. [1]
We accompanied and supported Indigenous communities seeking justice and defending their lands against corporate and government exploitation without community consent. My most memorable accompaniments include the Grassy Narrows First Nation, the Barriere Lake Algonquins, and the Elsipogtog Mi'kmaq First Nation. I was also privileged to co-present a workshop at a Toronto Truth and Reconciliation Commission ("TRC") gathering, and I gave multiple presentations on the Doctrine of Discovery, using the Grassy Narrows communities' complex lawsuit as an example of how the doctrine survives and is applied within Canadian jurisprudence[2].
With Presiding Bishop Curry's and House of Deputies President Jennings' statement, we now wait for the Executive Council to deliver a detailed proposal for addressing the Episcopal Church's participation in the Indigenous boarding schools' legacy. I do wonder how Canada's Truth and Reconciliation model can guide us. Canada's Commission was formed as a result of The Indian Residential Schools Settlement Agreement, the largest class-action settlement in Canadian history. One of the elements of the agreement was the establishment of the Truth and Reconciliation Commission of Canada to facilitate reconciliation among former students, their families, their communities and all Canadians. Canada has recently received international news coverage regarding discoveries of mass graves at former 'Indian Residential Schools.' Canada has acknowledged that physical and sexual abuse was rampant in the schools, with students beaten for speaking their native languages.
While many refuse to budge from the notion that, while "such a darn shame," the conquest is ancient history, many others are attempting to live in right relationship. An increasing number do look to indigenous voices, in humility, for guidance. I am quite thankful for this. And needless to say, I am quite thankful and appreciate Bishop Curry's and Ms. Jennings' bold and prophetic leadership here.
And now is the time for EPF to prepare. Who will join me in responding to the call to live in right relationship with our Indigenous sisters and brothers? Please email the Rev. Dn. Chris Sabas at persia.sabas91@gmail.com. If you wish to join EPF in our work for racial reparations, please email Melanie Atha at epfactnow@gmail.com
---
[1] Now named The Turtle Island Solidarity Network ("TISN"). I joined CPT after closing my law practice, with having nearly ten years of litigation experience.
[2] I would like to tweak this presentation and use a US based community as an example.
The Rev. Deacon Chris Sabas was ordained to the vocational diaconate in October 2020 and is currently serving as the Deacon-in-Residence at St. Andrews Episcopal Church, Somerset Parish, Princess Anne, Maryland in the Diocese of Easton. Currently a postulant with the Communion of the Mystic Rose (https://www.mysticrose.org/), a dispersed canonically vowed religious community of the Episcopal Church, which is a designated special ministry of the Episcopal Diocese of California. She is a member of the Episcopal Peace Fellowship's National Executive Council, which endorses and adopts this statement.
The Dioceses of Eastern and Western Michigan, working together without a bishop diocesan between them, sent out a packet of resources for GVP sabbath, June 4-6. In the included sample sermon: "Rob Burgess of St. Augustine's, our litanist for this morning, is a member of the Episcopal Peace Fellowship through which the national Episcopal Gun Violence Prevention group is organized."
St. Matthews Episcopal Church, Rupert Idaho
Presents
Bringing Darkness into Light:
Sharing Stories of Redemption from Men
on Arkansas' Death Row
Film: Sunday, May 2, 2021 4:00pm MST
Join the Zoom film showing here:
https://us02web.zoom.us/j/6344344340
Sewanee: The University of the South Presents
Bringing Darkness into Light:
Sharing Stories of Redemption from Men
on Arkansas' Death Row
April 22, 2021 3:30pm – 4:30pm CST
Join the Zoom here:
https://us02web.zoom.us/j/88510214918
PERSPECTIVE contains a selective listing of articles, research studies, videos, podcasts and other media that fall into Trinity Episcopal Peace Fellowship's constellation of peace and justice interests. It is published twice monthly, generally mid-month and end of month. The materials are culled from a variety of sites using push alerts set up in these areas, as well as periodic curatorial research for materials published by US government agencies, "think tanks" and nonpartisan research institutes, primarily in the United States. The items listed are representative, not comprehensive in scope. Some of the linked materials may be disturbing, and as possible, will be flagged as such. Please Note: There are materials cited here that will be behind a paywall. If the item is of particular interest to you, please contact Catherine Smythe Zajc, Perspective Curator, at smythezajc@roadrunner.com as she may be able to provide a copy.
YEMEN
Yemen | International Organization for Migration (IOM) | Yemen's Forgotten HIV Patients: Sami's Story | The Storyteller
IOM-YEMEN_Ma'rib Response_Update_29_march_2021_.pdf
Monthly update on Saudi coalition air raids in Yemen [Yemen Data Project]
Mar 25: Biden Says He Wants to End the Yemen War: These Should Be His Next Steps - Just Security
Mar 27: Stolen limbs: Yemenis disabled by war see little hope for the future | Middle East Eye
Mar 30: Oman hopes Yemen ceasefire will be agreed very soon: State media | Oman News | Al Jazeera
Mar 31: Famine Stalks Yemen, as War Drags On and Foreign Aid Wanes - The New York Times
Apr 1: Ansarullah dismisses US aid claims, says Washington would deprive Yemenis of oxygen if possible [PressTV]
Apr 1: International Pressure Can Convince Iran-Backed Houthis to Accept Peace | Opinion
Apr 2: Oscar-nominated 'Hunger Ward' explores the famine in Yemen - Los Angeles Times
Apr 2: 'US is complicit': Activists protest against Yemen blockade with hunger strike | Middle East Eye
Apr 2: Yemen: desperate appeals to save conjoined twins – Middle East Monitor
Apr 3: US must lift Yemen blockade if it wants to prove its honesty : Official [PressTV]
Apr 3: Nearly $76bn of Yemen's oil, gas revenues looted in six years of Saudi-led war: Yemeni minister [Press TV]
Apr 3: Saudi aggressors looking for escape from Yemen quagmire: Minister [PressTV]
Apr 4: From Ethiopia to Yemen, a perilous migrant route to endless misery | Arab News ["This has been going on for a long time," Matt Bryden, director of Sahan Research in Addis Ababa, told Arab News. "The route to Yemen is the primary route for human trafficking and smuggling out of the eastern Horn of Africa, catering mainly to Somalis and Ethiopians. Strangely, the numbers of migrants increased dramatically after 2015 at the start of the war in Yemen. Clearly, the breakdown of governance and border controls due to the conflict in Yemen was exploited by human traffickers."]
Apr 4: Marib governor: Coalition has thwarted the mullahs' conspiracy in Yemen - Saudi Gazette
Apr 4: Yemen: Little clarity on US vow to end aid to Saudi-led coalition | Saudi Arabia News | Al Jazeera
Apr 4: Pope knocks military spending amid pandemic in Easter message | TheHill
Apr 5: Saudi Arabia's scramble for an exit strategy in Yemen | Conflict News | Al Jazeera
Apr 5: Yemen peace efforts falter as Houthis demand direct flights to Iran | Arab News
Apr 5: Shabwa governor warns of Saudi-UAE plot to destroy Yemen's gas facilities [PressTV]
Apr 6: Advocates and Celebrities Call for Immediate End to Saudi Blockade of Yemen | Friends Committee On National Legislation [Signatories include The Episcopal Church; Jehan Hakim, Yemeni Alliance Committee, etc.]
Apr 6: Ro Khanna RELEASE: Khanna, Dingell, Pocan Lead 76 Members of Congress in Calling on Biden-Harris Administration to Press For End of Yemeni Blockade [A PDF version of the letter can be read here.]
Apr 6: Biden told to 'pressure' Saudi Arabia into ending Yemen blockade | Middle East Eye
Apr 6: Biden's policy shift in Yemen courts environmental disaster | TheHill
Apr 6: Yemeni American Activists Launch Hunger Strike to Demand End to War [Insider]
Apr 7: Congressional Democrats call on Biden administration to demand Saudi Arabia lift blockade on Yemen - CNNPolitics
Apr 7: Battle for Yemen desert city now a key to Iran, US tension - ABC News
Apr 7: Amnesty International Report 2020/2021 Full Report [See page 397 for YEMEN entry]
Apr 7: Months After Biden Promised to End Support for Yemen War, Congress Still Has No Details [The Intercept]
Apr 7: 'Yemen Is Being Starved': 70+ Democrats Urge Biden to Demand End to Saudi-Led Blockade | Common Dreams News
Apr 7: Iranian ship near Yemen attacked as nuclear deal talks begin [Associated Press/NBC News]
Apr 7: Yemen at 'tipping point' as second Covid-19 wave hits war-torn country just weeks ahead of expected cholera season | ITV News
Apr 8: OPINION | I'm on hunger strike until the U.S. ends all support for the Saudi-led blockade against Yemen - The Washington Post
Apr 8: Houthis warn Turkey against Yemen intervention – Middle East Monitor
Apr 9: Safiah and young family among millions trying to keep hunger at bay in Yemen | World Food Programme
Apr 9: Democrats call on Biden to stop Saudi Arabia's Yemen blockade - Vox
Apr 10: Opinion | Yemen Is a Public Health Catastrophe [Common Dreams]
Apr 10: As Activists' Hunger Strike Reaches Day 13, Calls Mount for Biden to End US Complicity in Starvation of Yemen | Common Dreams News
Apr 10: 53 dead in 24 hours in escalated clashes for Yemen's Marib | Daily Sabah
Apr 11: Yemen's Marib battle raging on three fronts, leaving 123 dead in two days | Middle East Eye
Apr 12: Yemen: Covid-19 vaccine misinformation feeds unease as first jabs arrive | Middle East Eye
Apr 12: Yemen's Houthi rebels claim attacks on Saudi oil facilities | Conflict News | Al Jazeera
Apr 13: Hunger Strike Day 15 - Yemeni Liberation Movement (@LiberateYemen) / Twitter
Apr 13: Eight Children Killed This Past Month As Fighting Intensifies In Yemen – The Organization for World Peace
Apr 13: Pressure on Biden to End Yemen Blockade Builds With New Letter From Lawmakers | Common Dreams News [Referenced in the article is this letter.]
Apr 13: Progressives Call for Action on the Yemen Blockade | The Nation ["California Democratic Representative Ro Khanna told The Nation that members of Congress have been briefed by the National Security Council and State Department but are currently "assessing" whether a War Powers Resolution is needed."]
Apr 14: Saudi Arabia signs agreement to provide oil grant to Yemen | Arab News
Apr 14: US says Saudi Arabia isn't to blame for Yemen fuel blockade - Vox (SA: US Reps. Send Bipartisan Letter to Sec. Blinken on Ending Yemen Blockade | Office of Congressman Ted Deutch]
Apr 14: Hunger-striking US activists demand end to Yemen blockade | Conflict News | Al Jazeera
Apr 14: Biden Official Tim Lenderking Is Toeing the Saudi Line, Activists Say [The Daily Beast]
Apr 14: 160 Ethiopian Migrants Stranded in Yemen Repatriated | Voice of America - English
Apr 15: Yemeni teacher's union slams Houthi curriculum takeover [ArabNews]
Apr 15: Yemeni women use solar to light up homes » Borneo Bulletin Online
Apr 15: 'If we don't give, people don't eat': Yemen focus of UK Ramadan giving | Aid | The Guardian
ARMS SALES & OTHER MILITARY SUPPORT TO SAUDI ARABIA & UAE
Apr 1: Biden Trimming Forces Sent to Mideast to Help Saudi Arabia - WSJ
Apr 13: Joe Biden Is Proceeding With Donald Trump's Biggest Arms Deal | HuffPost
Apr 14: Biden administration to proceed with $23bn arms sales to UAE | Military News | Al Jazeera
Apr 14: Biden to approve $23 billion sale of F-35s to UAE that followed Abraham Accords | The Times of Israel
Apr 14: Biden admin intends to move forward with $23B UAE weapons sales - CNNPolitics
Apr 14: Biden admin moving ahead with UAE F-35, drone sales for now [DefenseNews]
Apr 14: 'Enables UAE's reckless conduct': Anti-war advocates slam $23bn US arms sale | Middle East Eye
Apr 15: Cut the Defense Budget: Rep. Khanna on Bloated Pentagon Spending, Ending War in Yemen, UAE Arms Deal | Democracy Now!
EVENTS, PODCASTS, BOOKS & FILMS – PAST & UPCOMING
Dec 11: Film shows how Yemen health workers try to save malnourished children ["Hunger Ward;" the reporting features Dr. Aida Al-Sadeeq, who "for a decade, Sadeeq ran a program at Sadaqa Hospital in Aden that treated children with malnutrition. Sadeeq, who is now an assistant professor at the University of Aden, was filmed at work in her clinic for the new documentary, "Hunger Ward."]
Apr 17: Hunger Ward - Gathr At Home™ - Gathr Films [Hosted By Yemeni Alliance Committee And Yemeni Liberation Movement]
Apr+: See The Film | Hunger Ward: Multiple upcoming opportunities to view the firm, plus access to previously recorded conversations/screenings, e.g. (1) Emmy-winning director Judd Apatow discusses HUNGER WARD with Skye Fitzgerald - YouTube ; (2) New York Times journalist Nick Kristof discusses HUNGER WARD with Skye Fitzgerald - YouTube ; (3) PBS NewsHour Anchor & Managing Editor Judy Woodruff & Skye Fitzgerald - YouTube
PETITIONS ~ OTHER ACTIONS
Speak up for starving people in Yemen | USA for UNHCR
End the Blockade on Yemen | MoveOn
Yemen Blockadegraph.pdf - Google Drive  Yemen Relief & Reconstruction Foundation
ANTI-HUMAN TRAFFICKING/MODERN SLAVERY/FORCED LABOR
Mar 11: The Ohio Channel: Press Conference Announcing the Expanding Human Trafficking Justice Act
Apr 3: Police crackdowns on illicit massage businesses pose harms to the women they aim to help- The Washington Post
Apr 4: From Ethiopia to Yemen, a perilous migrant route to endless misery | Arab News ["This has been going on for a long time," Matt Bryden, director of Sahan Research in Addis Ababa, told Arab News. "The route to Yemen is the primary route for human trafficking and smuggling out of the eastern Horn of Africa, catering mainly to Somalis and Ethiopians. Strangely, the numbers of migrants increased dramatically after 2015 at the start of the war in Yemen. Clearly, the breakdown of governance and border controls due to the conflict in Yemen was exploited by human traffickers."]
Apr 5: Unseen: The Boy Victims of the Sex Trade Pt. 1 [WGBH/NPR affiliate]
Apr 5: Human Trafficking: As Global as the Meeting Industry | MPI [Meeting Professionals International]
Apr 7: Oregon lawmakers want to improve human trafficking reporting | StateScoop
Apr 7: Fact-checking: Children dropped at border is human smuggling, not trafficking [Austin American-Statesman]
Apr 7: 5 Common Misconceptions of Human Trafficking | The Borgen Project
Apr 9: There's a good chance your cotton T-shirt was made with Uyghur slave labor | Uyghurs | The Guardian
Apr 12: Cleveland Rape Crisis Center (CRCC) drop-in center offers trafficking survivors safe, quiet place — The Land || Human Trafficking Drop-In Center | CRCC ["Since founding its human trafficking services four years ago, CRCC has answered more than 700 calls on its Human Trafficking Hotline (855-431-7827) and provided crisis intervention counseling and justice system advocacy to more than 1,200 people."]
Apr 14: UN experts urge US to align anti-terrorism programme with international law | | UN News ["A so-called 'Rewards for Justice' programme in the United States is violating the human rights of some of the individuals it targets, independent UN human rights experts said on Wednesday. The Special Rapporteur made the case that pushing 'an individual [to] carry out tasks against their will under the threat of a penalty' amounts to forced labour."]
Jul 30: World Day against Trafficking in Persons 2021 – UN National Awareness Days Calendar 2021 [Historical background on the observance, including event and other information from the 2020 national awareness day.]
ACTIONS
CRCC Anti-Human Trafficking Wish List _ AMAZON
OHIO & FEDERAL DEATH PENALTY/RELATED CRIMINAL JU
Justice for Julius | Watch the Doc-Justice for Julius [Mr. Jones is on death row in Oklahoma, despite maintaining his innocence and compelling evidence that he was wrongfully convicted.]
Feb 18: DPIC Special Report: The Innocence Epidemic | Death Penalty Information Center
Mar 31: National Geographic | witnesstoinnocence [Recording of "Stories of Justice Gone Wrong: A Deep Dive Discussion," featuring several death row exonerees, including Clevelander Kwame Ajamu; renowned death penalty abolitionist, Sr. Helen Prejean; and the contributors behind the story, photographer, Martin Schoeller and writer, Phillip Morris.]
Apr 1: Ohio AG Yost releases new capital crimes report for 2020 | wkyc.com
Apr 1: Ohio AG releases capital crimes report: 1 of 6 death sentences carried out since 1981 | WDTN.com
Apr 2: Death Penalty for The Severely Mentally Ill Must Be Banned | Black Star News
Apr 2: Ban the Death Penalty for Those with Serious Mental Illness – PEACEVOICE
Apr 6: Ohio AG: Clear death penalty roadblocks or get rid of it - Ohio Capital Journal
Apr 8: Son Of Murder Victim Urges Legislature To End Death Penalty Quickly | Across Ohio, OH Patch
Apr 8: Former Florida Death-Row Prisoner with Innocence Claim Released Pending Outcome of Federal Appeal | Death Penalty Information Center
Apr 8: Court delays execution of inmate who slipped through cracks - The Washington Post [Re: Death row inmate David Martin, who was sentenced to death in 2014 for a fatal shooting during a robbery in northeastern Ohio in 2012.]
Apr 8: Forthcoming series of reports to examine death penalty in Ohio - Ohio Justice & Policy Center
~ The Appeal of the Repeal: Why Ohioans Are Ready and Motivated to End Capital Punishment - Ohio Justice & Policy Center
Apr 9: Opinion | Abolishing the death penalty must be part of reimagining safety - Washington Post
Apr 9: Revealed: Republican-led states secretly spending huge sums on execution drugs | Capital punishment | The Guardian
Apr 12: Lethal Injection's Dreadful Failures: How States Are Trying to Normalize Accidents | Austin Sarat | Verdict | Legal Analysis and Commentary from Justia
PALESTINE | ISRAEL
Amnesty International Report 2020/2021: Israel & Occupied Palestinian Territories
Mar 25: Israel forces tied detained Palestinian child to prison bed, rights group says – Middle East Monitor
Mar 30: Land Day: Palestinians mark the 45th anniversary | Middle East Eye
Mar 31: Palestinian Militant Will Challenge Abbas's Party in Election - The New York Times
Mar 31: Over half US Jews have experienced anti-Semitism in past 5 years -- ADL survey | The Times of Israel
Mar 31: The glaringly dishonest attacks on Biden's humanitarian aid to Palestinians – Responsible Statecraft [Author, Lara Friedman is the President of the Foundation for Middle East Peace (FMEP)]
Apr 1: State Department says Israel 'occupied' West Bank and Gaza - Al Monitor: The Pulse of the Middle East
Apr 1: NGO Action News - 1 April 2021 - Civil Society & the Question of Palestine
Apr 2: OCHA-Protection of Civilians_Occupied Palestinian Territory_Mar 16-29, 2021
Apr 2: 'We're in a really good place': is Israel nearing the Covid endgame? | World news | The Guardian
Apr 2: Palestinians in this village suffer daily settler raids of Muslim shrines - Al Monitor: The Pulse of the Middle East
Apr 3: 'Like a Miracle': Israel's Vaccine Success Allows Easter Crowds in Jerusalem - The New York Times ["Many of those in the procession were Palestinians who became Israeli residents after Israel captured the Old City in 1967, along with the rest of East Jerusalem. Around 6,000 Christians live in the Old City, alongside Muslims and Jews."]
Apr 3: Palestinian Activist Forced to Divorce Wife to Secure Jail Release: AP
Apr 3: Distribution of 'misleading pro-Israel' textbooks paused in UK [The New Arab]
Apr 3: Blinken seeks Israel's 'equal' treatment of Palestinians [The New Arab]
Apr 4: In Israel, Zionism Prevents Working-Class Solidarity [Jacobin]
Apr 4: Surprising Jump in European Opinions of Israel | Israel Today
Apr 4: Biden Could Chart a New Path for US on Palestinian Rights. Will He? [TruthOut]
Apr 5: Israel detains 230 Palestinian children in 2021: Report | Daily Sabah
Apr 5: On Palestine Children's Day, 140 minors held in Israeli jails – Middle East Monitor
Apr 5: Rashida Tlaib Says That Support Is Growing in Congress for Palestinian Rights
Apr 5: The Blood Libels of Vaccine Denial and Medical Apartheid | Edwin Black | The Times of Israel |Blogs
Apr 5: Israel will not need to choose between its identities - www.israelhayom.com
Apr 5: Liberal Jewish groups threaten boycott of JNF-KKL if it buys West Bank land – The Forward
Apr 6: Joe Biden is not planning to solve the Israeli-Palestinian conflict - POLITICO
Apr 6: US boosts aid to Palestinians as some in Congress cry foul
Apr 6: Israel/OPT: 'Chilling repercussions' of travel ban on Amnesty campaigner must be a wake-up call for all | Amnesty International
Apr 6: Israeli court upholds travel ban on Amnesty International campaigner | Middle East Eye
Apr 6: Alexandria Ocasio-Cortez engages with JCRC-NY at last [JewishInsider] + JCRC-NY Congressional Conversations with Alexandria Ocasio-Cortez - YouTube
Apr 6: Palestinian, international observers weigh Biden approach to Palestinian conflict - Al Monitor: The Pulse of the Middle East
Apr 7: The United States Restores Assistance for the Palestinians - US Department of State
Apr 7: Reversing Trump, Biden Restores Aid to Palestinians - The New York Times
Apr 7: Warnings of serious attempts to push Palestine refugees to leave Lebanon – Middle East Monitor
Apr 7: Hamas: 'No elections without Jerusalem' – Middle East Monitor
Apr 7: UNRWA chief reports on despair and hope among Palestinians, as US announces $150 million in aid | | UN News
Apr 7: Palestinian village becomes prison for residents - Al Monitor: The Pulse of the Middle East
Apr 7: Palestinians were the real losers of Israel's inconclusive election. [Slate]
Apr 7: Bipartisan House members reintroduce Palestinian education bill [JewishInsider]
Apr 8: After restoring aid to Palestinians, Biden endorses two-state solution | The Times of Israel
Apr 8: Republicans delay Biden administration's funds to Palestinians - The Jerusalem Post
Apr 8: Israeli academic won't receive prize after signing petition - The Washington Post
Apr 8: Rights activist rabbi beaten in settler attack near illegal West Bank outpost | The Times of Israel
Apr 8: Israeli construction plan to encircle Jerusalem - Al Monitor: The Pulse of the Middle East
Apr 8: People-to-People Projects Build Israeli Impunity–Consortiumnews [Yara Hawari details how citizen-diplomacy legislation passed by U.S. Congress undermines Palestinian rights.]
Apr 9: The US media is touting Israel's Covid recovery. But occupied Palestinians are left out | Coronavirus | The Guardian
Apr 9: Israeli university heads defend free speech in prize dispute - The Washington Post
Apr 9: The Return of Palestinian Politics [ForeignPolicy]
Apr 9: 'The settlers brought caravans and put them on a hill next to us' - +972 Magazine
Apr 9: Richard Gere's words of support for the Israeli-Palestinian Memorial Day Ceremony - YouTube
Apr 9: Statement on restoration of funding to UNRWA – The Episcopal Church
Apr 10: 'Hardly a fringe position': Jewish NDP members lead convention push for Palestinian human rights | Ricochet [Founded in 2014, Ricochet is a multiplatform news outlet, with offices in Vancouver and Montreal.]
Apr 10: 'Change' politicians seeking to oust Netanyahu will side with religious right over Palestinian parties – Mondoweiss
Apr 11: Pentagon chief declares 'ironclad' US commitment to Israel | PBS NewsHour Weekend
Apr 12: Intimidation. Extortion. Eviction: This is the brutal reality for Palestinians in Silwan, Jerusalem - Israel News - Haaretz.com
Apr 12: All Talk - Jewish Currents [Reporting on "Seeds of Peace Camp, a coexistence initiative that brings Israeli and Palestinian teenagers together each summer on the shores of Pleasant Lake, an hour northwest of Portland."]
Apr 12: On Normalization and the Joint Memorial Ceremony in Palestine, Israel - Palestine Chronicle
Apr 12: New all population Israeli-Palestinian survey: 45% of those living between the Jordan River and the Mediterranean Sea believe "apartheid" is an appropriate description of the regime | B'Tselem
Apr 12: Palestinian factions: No elections without Jerusalem - The Jerusalem Post
Apr 12: Outgoing IDF liaison: PA's Abbas a partner, we should have behaved differently | The Times of Israel
Apr 12: Jewish population at lowest percentage since founding of Israel - The Jerusalem Post
Apr 12: Eight Members of the Progressive Israel Network: "JNF-KKL's Executive Board Wants to Make Palestinian Dispossession its Policy" - Progressive Israel Network
Apr 13: Israel denies professor prestigious prize for allegedly supporting BDS | Middle East Eye
Apr 13: AOC Should Play a Stronger Role in Pushing for Palestinian Rights [Jacobin]
Apr 13: NDP Motion Delivers Victory for Palestinian Rights, Grassroots Democracy in Canada - Palestine Chronicle
Apr 13: Weekly News of Terrorism and the Israeli-Palestinian Conflict (April 7-13, 2021).pdf [The Meir Amit Intelligence and Terrorism Information Center]
Apr 14: Grieving Israeli, Palestinian families observe joint memorial | The Times of Israel
Apr 14: Palestinians furious after Israel prevents Al-Aqsa call to prayer [The New Arab]
Apr 14: Settler violence is rising in Occupied Palestinian Territory, warn experts | | UN News
Apr 14: First Arab-Israeli Remembrance Day ceremony [in the Arab sector] took place in Ar'ara - The Jerusalem Post
Apr 14: Richard Gere: Israelis won't have a home until the Palestinians have one - The Jerusalem Post
Apr 14: How Israel is trying to derail Palestinian elections [The New Arab]
Apr 14: The Israel Prize Is Meant to Unify. More Often, It's Mired in Controversy. - The New York Times
Apr 14: OPINION: For Israel, disregard of international law is a strategy of occupation [TRT World]
Apr 14: US secretary of state: Israel's group of friends to grow wider in years ahead | The Times of Israel
Apr 14: Betty McCollum Leads Effort to Put Conditions on U.S. Aid to Israel [The Intercept]
Apr 15: The master plan for building in Jerusalem? Preserve a Jewish majority - Israel News - Haaretz.com
Apr 15: Jordan slams Israeli police bid to silence call to prayer at Al-Aqsa Mosque minarets [ArabNews]
Apr 15: Improved vetting is key to US re-engagement with Palestinian NGOs - Jewish News Syndicate [referenced in the article is this recent U.S. GAO report: West Bank & Gaza Aid: Should Funding Resume ...]
Apr 15: EPF PIN Responds to Resumption of UNRWA and USAID Funding – Episcopal News Service 
ADVOCACY & AID GROUPS
Combatants for Peace - About Us
PCRF - Palestine Children's Relief Fund | Facebook
Vermonters for Justice in Palestine – Equal Justice First
FOUNDATION FOR MIDDLE EAST PEACE (FMEP)
Apr 2: Top News from Israel & Palestine: April 2, 2021 - Foundation for Middle East Peace
Apr 5: Top News from Israel & Palestine: April 5, 2021 - Foundation for Middle East Peace
Apr 6: Top News from Israel & Palestine: April 6, 2021 - Foundation for Middle East Peace
Apr 7: Top News from Israel & Palestine: April 7, 2021 - Foundation for Middle East Peace
Apr 8: Top News from Israel & Palestine: April 8, 2021 - Foundation for Middle East Peace
Apr 9: Top News from Israel & Palestine: April 9, 2021 - Foundation for Middle East Peace
Apr 12: Top News from Israel & Palestine: April 12, 2021 - Foundation for Middle East Peace
Apr 13: Top News from Israel & Palestine: April 13, 2021 - Foundation for Middle East Peace
Apr 14: Top News from Israel & Palestine: April 14, 2021 - Foundation for Middle East Peace
Apr 15: Top News from Israel & Palestine: April 15, 2021 - Foundation for Middle East Peace
Apr 2: FMEP Legislative Round-Up: April 2, 2021 - Foundation for Middle East Peace
Apr 9: FMEP Legislative Round-Up: April 9, 2021 - Foundation for Middle East Peace
Apr 2: Settlement & Annexation Report: April 2, 2021 - Foundation for Middle East Peace
Apr 8: Settlement & Annexation Report: April 8, 2021 - Foundation for Middle East Peace
Apr 15: Settlement & Annexation Report: April 15, 2021 - Foundation for Middle East Peace
THE JERUSALEM DECLARATION ON ANTISEMITISM & OTHER TOPICAL RESOURCES
Israel & Antisemitism | The Nexus Document | Israel & Antisemitism ["Israel and Antisemitism: Policy at the Nexus of Two Critical Issues" is a website that focuses on challenges that arise at the intersection of antisemitism and Israel. Much of the content on Israel and Antisemitism derives from research conducted by The Nexus Task Force, a project of the Knight Program in Media and Religion at the USC Annenberg School of Communication & Journalism. The Task Force, composed of experts in antisemitism and U.S.-Israel policy, was established in 2019 to examine the issues at the intersection of antisemitism and Israel in American politics. || Advisory Committee]
Apr 1: Jerusalem Declaration on Antisemitism: We cannot define our way out of this impasse | Middle East Eye
Apr 5: How Not to Fight Antisemitism [Jewish Currents]
Apr 6: 15 Progressive Jewish groups issue Principles for Dismantling Antisemitism
Apr 12: CUNY Student Senate Votes Down Resolution Endorsing IHRA [Jewish Journal]
April 13: Biden administration says UNRWA commits to 'zero tolerance' for anti-Semitism | The Times of Israel
ICC INVESTIGATION
Apr 8: Netanyahu to ICC: Israel 'completely rejects' claims of any war crimes. - www.israelhayom.com
Apr 9: Euro-Med Monitor: Israel's Refusal to Cooperate with ICC is Indirect Admission of War Crimes - Palestine Chronicle
Apr 12: The ICC's Israel Investigation Could Backfire [ForeignPolicy]
EVENTS, PODCASTS, BOOKS & FILMS – PAST & UPCOMING
Ongoing: Events, Speakers, Recordings – Vermonters for Justice in Palestine [SA: View and Discuss "Seeing Through the Wall" - Zoom]
Mar 12: The Conflict: Israel and Palestine - Book review of The Conflict over the Conflict: The Israel/Palestine Campus Debate by Kenneth Stern. [Marginalia, Los Angeles Review of Books]
Mar 31: "Occupied Thoughts": Nathan Thrall, Peter Beinart, and "A Day in the Life of Abed Salama" - Foundation for Middle East Peace
Apr 7: "Medical Apartheid": COVID Vaccinations Under Occupation - Foundation for Middle East Peace [Recording is available here.]
Apr 7: "Delivering Critical Assistance for Palestine Refugees: Challenges and Opportunities in a Complex Context" - UN Palestinian Rights Committee - Question of Palestine
Apr 9: Israel, Palestine & the Role of Congress: An Accelerated Learning Series - Foundation for Middle East Peace[The Middle East Institute (MEI) and the Foundation for Middle East Peace (FMEP) hosted an eight-part webinar series for members of the House and Senate and Congressional Staff discussing the Israeli-Palestinian conflict and U.S. policy. The series was co-moderated by FMEP's Lara Friedman & MEI's Khaled Elgindy. Video recordings, speaker biographies and other resources are available at the link above.]
Apr 11: Palestinian short film "The Present" wins prestigious BAFTA award | Arts and Culture News | Al Jazeera
Apr 13: 16th Israeli-Palestinian Memorial Day Ceremony, April 13, 2021 - YouTube
~ Post-Ceremony discussion: Meeting with the Speakers from the ceremony (in English) - YouTube
~ Post-Ceremony discussion: The Personal Story (in Arabic) - YouTube
~ Post-Ceremony discussion: The Personal Story (in Hebrew) - YouTube
Apr 16: In Conversation with Peter Beinart Tickets, Fri, Apr 16, 2021 at 12:00 PM | Eventbrite [A conversation between Peter Beinart and Kenneth Stern, Prof. Susan Neiman, and Prof. Saree Makdisi about how to define anti-Semitism.]
Apr 18: J Street: The Political Home for Pro-Israel, Pro-Peace Americans_2021 National Conference
U.S. FOREIGN POLICY – MIDDLE EAST/GULF COUNTRIES ++
Apr 2: Iran nuclear deal: Talks to revive pact set for Vienna with U.S. holding 'separate contacts' - The Washington Post
Apr 5: What Tony Blinken Means When He Says Human Rights are "Back" - The Beinart Notebook
Apr 6: US is 'concerned' over sentencing of Saudi aid worker | Human Rights News | Al Jazeera
Apr 11: Will Joe Biden close Guantánamo, end the drone war and wind down the War on Terror? | Salon.com
Apr 12: OPINION - The Quartet's role is to undermine Palestinian democracy – Middle East Monitor
Apr 14: OPINION - Nuclear chutzpah in the Middle East | Israel News | Al Jazeera
Apr 15: Cut the Defense Budget: Rep. Khanna on Bloated Pentagon Spending, Ending War in Yemen, UAE Arms Deal | Democracy Now!
OTHER PEACE & JUSTICE TOPICS OF INTEREST
ACCESS TO COVID VACCINE/GLOBAL COVID PANDEMIC ISSUES
Apr 7: COVID-19 hits those shackled by oppression hardest thanks to decades of inequalities, neglect and abuse | Amnesty International [To read the full report, go here.]
Apr 9: The US media is touting Israel's Covid recovery. But occupied Palestinians are left out | Coronavirus | The Guardian
Apr 14: OPINION: Welcome to the new colonialism: rich countries sitting on surplus vaccines | Coronavirus | The Guardian ["Last month, 130 countries had yet to administer a single dose of vaccine. Meanwhile the US has enough for three times its population."]
Apr 14: Anglican, Episcopal leaders call for equitable access to COVID-19 vaccines worldwide – Episcopal News Service
ARMS SALES & MILITARY WEAPONS
Apr 13: The United States as a mass-killing machine - Alternet.org
GUN VIOLENCE
Apr 8: Biden announces gun control actions - The Washington Post
Apr 8: Biden Takes Initial Steps to Address Gun Violence - The New York Times
Apr 8: Biden Unveils Gun Control Measures, Calls on Congress to Act [New York: Intelligencer]
Apr 8: OPINION | I Helped Lead the Gun Control Movement. It's Asking the Wrong Questions. - The New York Times
Apr 9: Rukiye Abdul-Mutakallim won't forgive officials who don't curb gun violence | Columbus Dispatch, Opinion ["I've forgiven the people who shot and killed my son. They were children with trauma and grief of their own, and easy access to guns. But I will not forgive our leaders if they pass up another opportunity to end this senseless violence."]
Apr 9: Ohio Coalition Against Gun Violence Email [President Biden's Actions to Reduce Gun Violence are Steps in the Right Direction!]
HATE CRIMES/ HATE SPEECH
Apr 2: Facebook reassurances on 'Zionist' hate speech policy met with skepticism | Middle East Eye
Apr 7: These names are being talked about to be the US anti-Semitism monitor - Jewish Telegraphic Agency
INTERNATIONAL CRIMINAL COURT
Apr 2: Biden administration lifts Trump sanctions on ICC officials | Middle East Eye
Apr 5: Can the ICC investigate the U.S.? - The Washington Post
Apr 5: Lack of international accountability has emboldened war criminals | Arab News
KINGS BAY PLOWSHARES 7 – ABOLITION OF NUCLEAR WEAPONS
Apr 2: Martha's Reflection for Holy Week, March 27 - Kings Bay Plowshares 7 [Martha Hennessy]
Apr 5: A Festival of Hope for the KBP7action AND for Mark Colville before sentencing. - YouTube
Apr 9: Mark Colville Sentenced to 21 Months - Kings Bay Plowshares 7 | Mark Colville's Statement at Sentencing, April 9, 2021 - Kings Bay Plowshares 7
Apr 9: Seventh and final Plowshares member sentenced to prison for nuclear base break-in [Religion News]
Apr 11: Remembrances of Ramsey Clark - Kings Bay Plowshares 7
Apr 13: Fr. Steve Kelly Freed From Prison Today with Time Served, April 13, 2021 - Kings Bay Plowshares 7
PEACE BUILDING & PEACE KEEPING
Center for Civilians in Conflict
Reversing the Trend: CIVIC Blueprint for US Protection of Civilians Policy in 2021 and Beyond | Center for Civilians in Conflict
Human Rights Peacebuilding – The Episcopal Church
VIOLENCE AGAINST WOMEN
Apr 14: Hundreds of millions of women living lives 'governed by others', UN report shows | | UN News
Apr 14: Prevention is 'only cure' to end sexual violence in conflict, Security Council hears | | UN News [SA: Security Council: Women, peace and security | Meetings Coverage and Press Releases]
Apr 14: Nearly half of women, girls 'do not own their bodies', UN says | Women News | Al Jazeera ["The report, titled My Body is My Own (PDF), looked at both women's power to make their own decisions about their bodies and the extent to which countries' laws support or interfered with that right."]
THE EPISCOPAL CHURCH – EPPN ACTION ALERTS & EVENTS
Action Alerts – The Episcopal Church
Action Alerts – The Episcopal Church - REPARATIONS
Climate Migration Abroad and At Home – The Episcopal Church
Episcopal Migration Ministries
WEBINARS | PODCASTS | PRESS CONFERENCES | EVENTS | OTHER MEDIA
Mar 15: How the United States Can Embrace a Feminist Foreign Policy | UN Dispatch
Apr 19: Prosecuting Starvation Crimes in Yemen's Civil War | School of Law | Case Western Reserve University [Speakers: Alex de Waal, executive director of the World Peace Foundation and a research professor at The Fletcher School at Tufts University. His recent book, Mass Starvation: The History and Future of Famine, examines recent hunger crises and their causes, arguing for more focused policies against faminocide; Laura Graham, executive director of the Yemen Accountability Project and principal author of YAP's white paper "Prosecuting Starvation Crimes in Yemen's Civil War;" Milena Sterio is Professor of Law and Associate Dean for Faculty Enrichment at Cleveland State University's Marshall College of Law; and James C. Johnson, Chief Prosecutor of the Residual Special Court for Sierra Leone, appointed by the Secretary-General of the United Nations in September, 2019.  He is an Adjunct Professor of Law, Director of the Henry T. King Jr. War Crimes Research Office and Faculty Advisor for the Yemen Accountability Project at Case Western Reserve University School of Law. Registration required.]
TRINITY EPISCOPAL PEACE FELLOWSHIP BOOK DISCUSSION (UPCOMING)
Apr 24: All are welcome to join Trinity Cathedral EPF's Book Group to discuss Apeirogon by Colum McCann on Saturday April 24, 2021 at 1:00 pm EST. Contact Bruce Freeman at freeman.bruce@gmail.com for the Zoom link. A brief reading from the beginning of the book by McCann can be found here: Apeirogon: A Novelby Colum McCann, read by Colum McCann by PRH Audio.
Coincidentally, Churches for Middle East Peace Fellowship on May 12, 2021 is hosting an Apeirogon book discussion with the book's award-winning author, Colum McCann. Registration is required.
Pillars: How Muslim Friends Led Me Closer to Jesus by Rachel Pieh Jones [Book review]
Apr 5: 'Allergic reaction to US religious right' fueling decline of religion, experts say | Religion | The Guardian
Apr 13: A Ramadan Closer to Normal for 2021 - The New York Times
ON A LIGHTER NOTE
Readings - Spirituality of Conflict _Third Sunday of Easter [4-18-2021]
Virtual Earth Day Activities | Eventbrite
Regarding the events in Washington, D.C. on the Feast of the Epiphany, it is wrong to say of the terrorism that transpired that "This is not America." While we cherish the words that we "strive for a more perfect union," we must also acknowledge and repent the reality of American violence, racial injustice and Christian nationalism.
White supremacist violence, cloaked in faith, from indigenous genocide, the slave patrols of the 1700 and 1800s, the Civil War, the Tulsa massacre and the wave of unpunished lynchings, up to and including the recent shootings of Jacob Blake in Kenosha, and Casey Goodson, Jr. in Columbus, has been the hammer that shaped America on the anvil of this rich continent.
The Trumpist anti-democracy movement, stirred up by a failed demagogue, took to the streets to follow a path too commonly taken in America. We must stop pretending to be horrified and face the complicity of all parties in shaping this America.
We call upon all of our elected officials to repent of the sin of white supremacy. We recognize that the police force has targeted people of color, while white violence and lawlessness is condoned and met with a soft response that perpetuates the systemic racism of all institutions in our society. We call for a movement for justice, the only basis for peace; and we look to the Gospel to guide us in bringing forth the Kingdom of God.
We pray that each of us may be instruments inspiring the coming of the beloved Kingdom, from a strong, confident place of nonviolence. Join us in praying for our country and our leaders, then act with us to be a catalyst for the bringing of a new era of justice and peace.
Class of 2019-2021
The Rt. Rev. Dan Edwards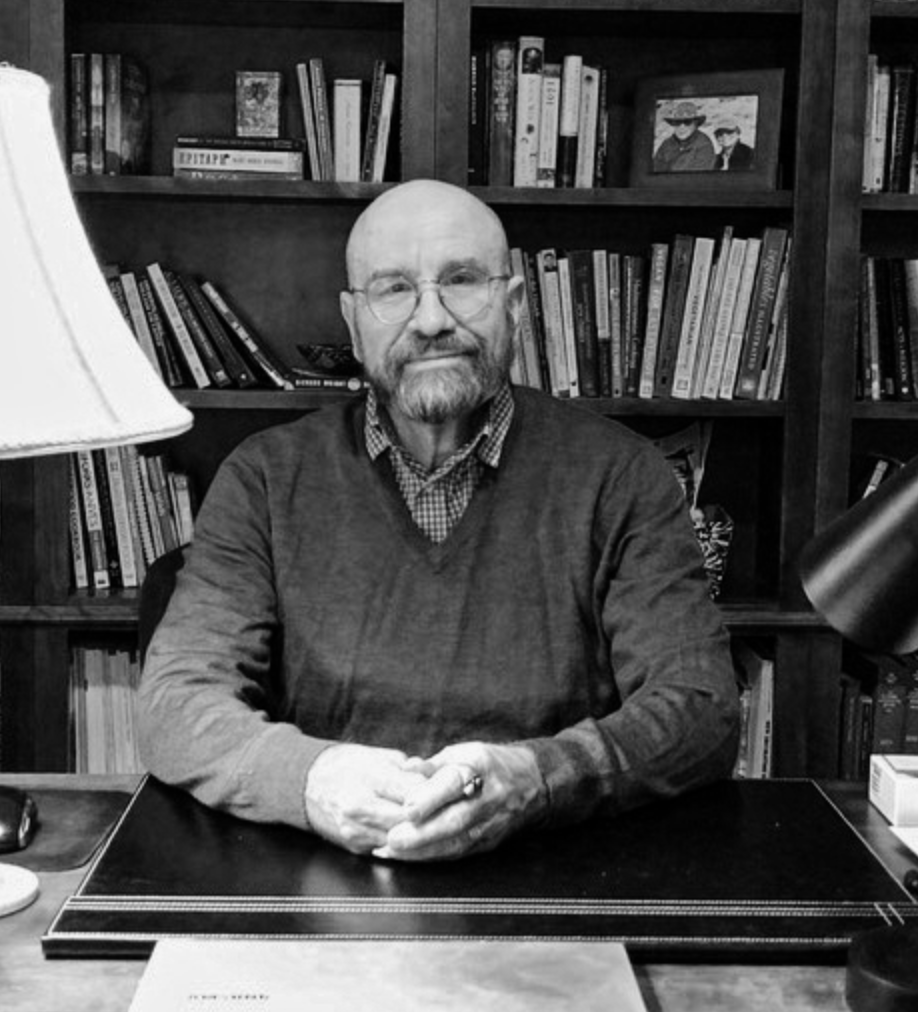 Dan Edwards divides his time between Colorado and Ohio. He served 11 years as Bishop of Nevada, following 18 years as a parish priest in Macon, Georgia. He has long been a supporter of EPF but has only been active with EPF this past year. He is also involved with Bishops United Against Gun Violence, Bread for the World, and several Colorado gun violence prevention and hunger advocacy groups. Up to now his social justice work has focused on broad based community organizing. He is a reader and supporter of the non-violence work of the Lombard Mennonite Peace Center and Eastern Mennonite University's Conflict Transformation Program.
The Most Rev. Paul Lebens-Englund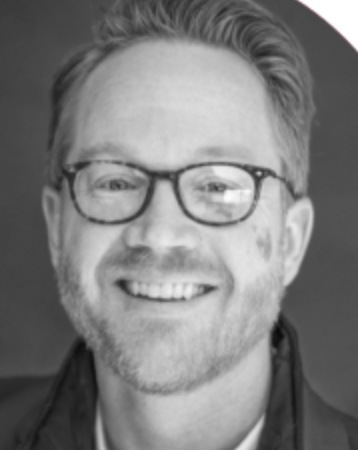 Paul Lebens-Englund lives in Minneapolis, MN where he has served as the Seventh Dean of Saint Mark's Episcopal Cathedral since 2014. Paul is a GenXer from the Pacific Northwest, so identifies both generationally and culturally as a proud product of 'The Nones.' Paul graduated from The Evergreen State College in 1997 with a Bachelor of Arts degree, emphasizing political economy and theology. Following a brief first career in community mental health and addiction work, Paul and his wife, Erica, moved to Berkeley, CA with their five-month-old son, Isaac, to begin seminary studies at The Church Divinity School of the Pacific, from which Paul graduated with an MDiv. in 2004. Paul was ordained to the Diaconate in June 2004 and to the Priesthood in January 2005, both at The Cathedral of Saint John the Evangelist in Spokane, WA where he served as Priest Associate from 2004-2007. Serving at the local, diocesan, and church-wide levels, Paul has given particular focus to ministry development, congregational development, and sustainable community engagement. Convinced that a primary function of the Church is to leaven social justice work with healthy human beings, Paul's pastoral ministry emphasizes personal spiritual wholeness as the basis for deep community wellness – managing the divisions within us as an essential pre-requisite to tending the division among and around us – addressing both symptoms and sources of the violence that afflicts us.
The Rev. Cody Maynus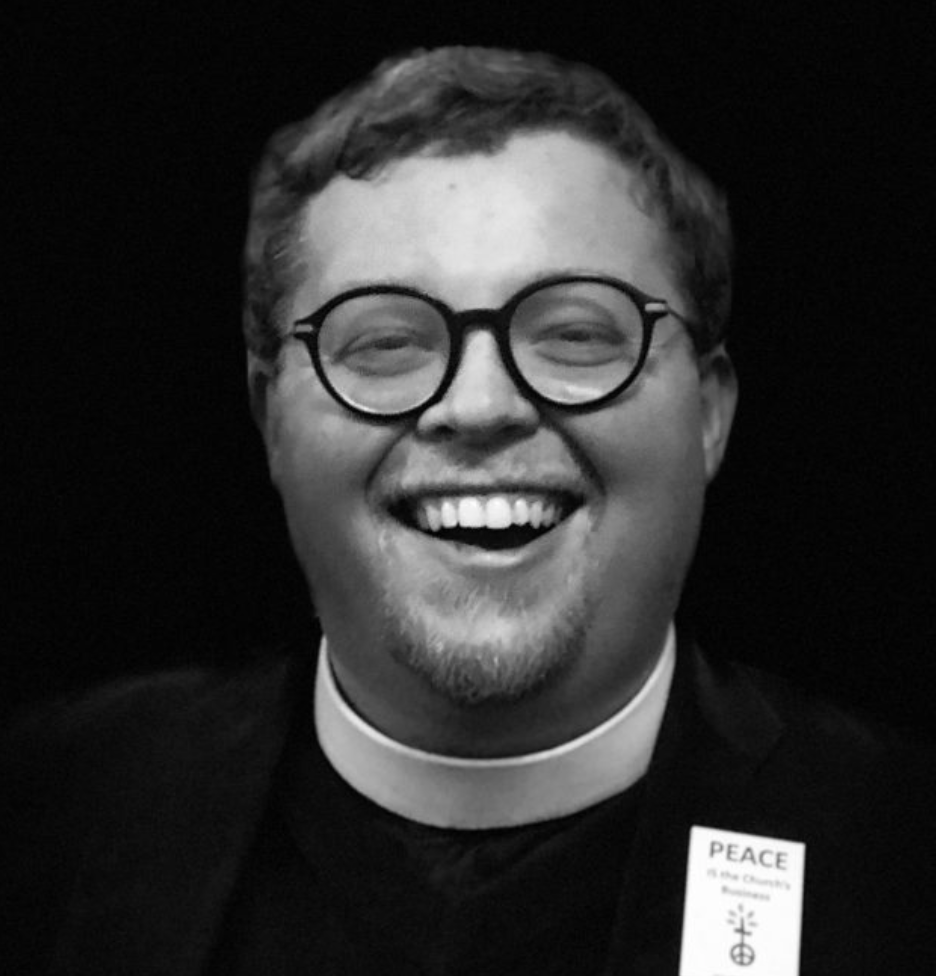 Cody Maynus (he/him/his) is a priest of the Episcopal Diocese of South Dakota. He serves as the Rector of St. Andrew's Church in Rapid City, SD and as the Program Director and Chaplain of Thunderhead Episcopal Center. Cody is a founding editor and serves on the board of Earth & Altar and was just appointed to the Rapid City Human Rights Commission. Cody had the privilege of serving on the EPF Young Adult Delegation to the 79th General Convention in 2018. He is most passionate about racial justice and anti-militarism.
The Rev. Richard Wineland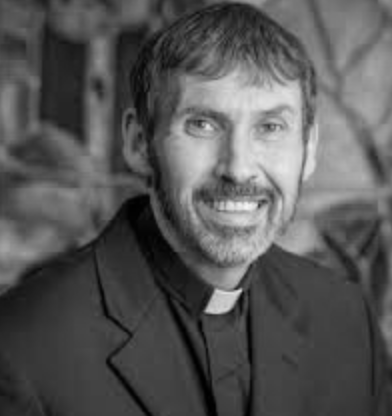 I grew up in the Allegheny Mountains of Central Pennsylvania, near the railroad city of Altoona. I studied at both Penn State University and Goshen College in Indiana, graduating with a bachelor's degree in Music. I received a Master of Divinity degree from Mennonite Theological Seminary in Indiana in 1993 and am celebrating 27 years in ordained ministry this year. I have also studied at the Lutheran School of Theology in Chicago and Lutheran Theological Seminary at Gettysburg, and am completing a Doctor of Ministry at Bexley Seabury Episcopal Seminary. I served as a Mennonite and ELCA Lutheran pastor for 10 years prior to becoming an Episcopal priest, leading Mennonite and Lutheran congregations in Pennsylvania, Indiana and Tennessee, as well as Episcopal parishes in Indiana and Tennessee. My canonical residency is in the Episcopal Diocese of Northern Indiana.
As a Mennonite pastor I was inspired by the Peace Church tradition, and over the course of my ministry I have been involved in a number of social change and nonprofit organizations, serving on a variety of boards of directors and in executive leadership. Currently I serve on the Board of Directors of the Nashville Peace and Justice Center, the Executive Committee of NAACP Nashville, and on the Boards of two church-wide organizations, Recovery Ministries of the Episcopal Church, and the Episcopal Peace Fellowship.
I am a lifelong singer and musician, a published composer, and have performed at the Grand Ole Opry House and on national television. For several seasons I've also been a member of the Nashville Symphony Chorus. I've been blessed to have had some success as a writer, with a number of articles published in both academic journals and denomination-wide publications (including the Anglican Digest and The Living Church) over the course of my ministry.
I am also blessed to be serving three parishes here in Nashville: I oversee the recovery ministry at St. Augustine's Chapel at Vanderbilt University, coordinate a mission outreach at Christ Church Cathedral, and am interim priest at St. Philip's Episcopal Church. I am married to Lee Armstrong, a musician, poet, and registered nurse at Vanderbilt Children's Hospital. Together we have seven adult children, scattered from Texas to Indiana. We make our home in Nashville.
Rob Burgess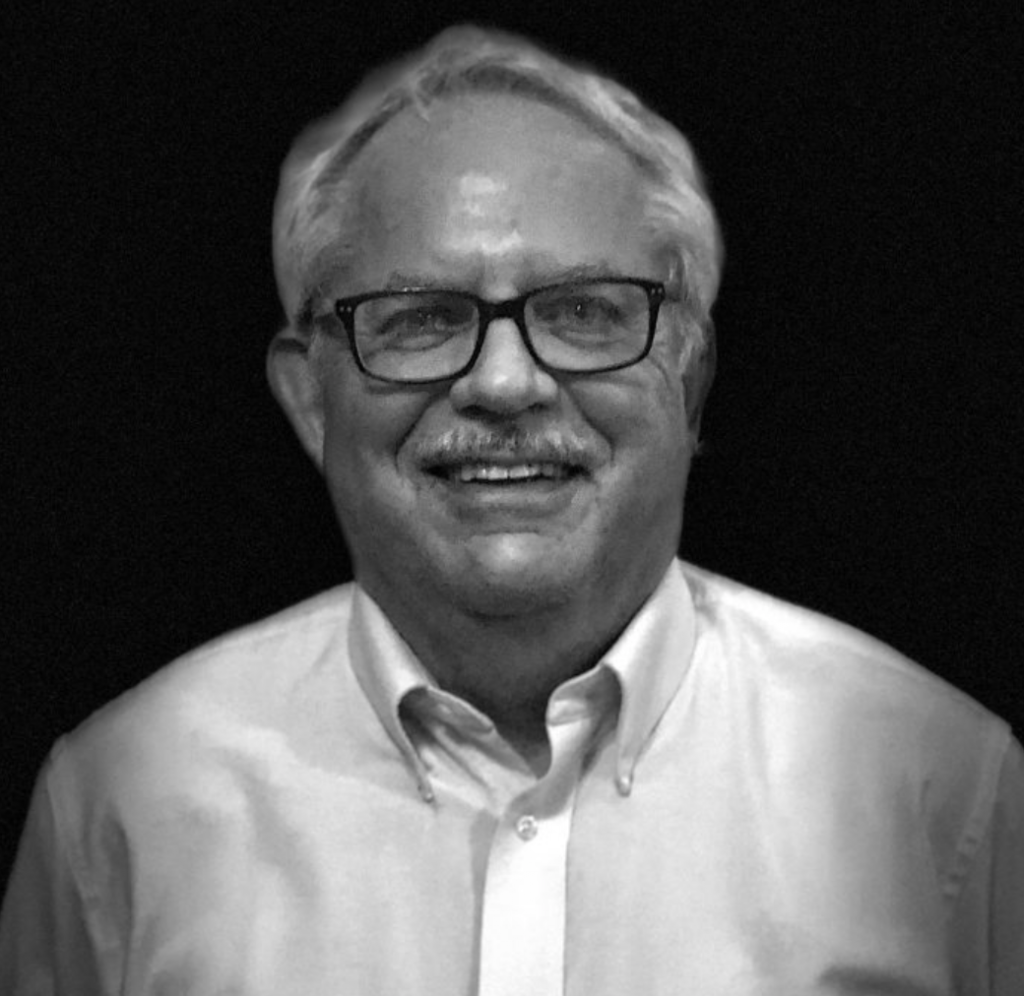 Rob Burgess is a retired CPA with 40 years of experience in accounting and finance. Rob retired from a position as Chief Financial Officer for a local school district in Southwest Michigan. He is also a Past President of the Michigan School Business Officials. He is the coordinator for a Volunteer Income Tax Assistance program in two counties. He serves on the Boards of the Benton Harbor Soup Kitchen and Emergency Shelter Services, which operates a homeless shelter. He is active with SW Michigan Interfaith Action No Longer a Stranger and the secular Berrien Immigrant Solidarity Network. He is a member of St. Augustine of Canterbury in the diocese of Western Michigan. He has served as Treasurer of EPF the last several years.
Bruce Freeman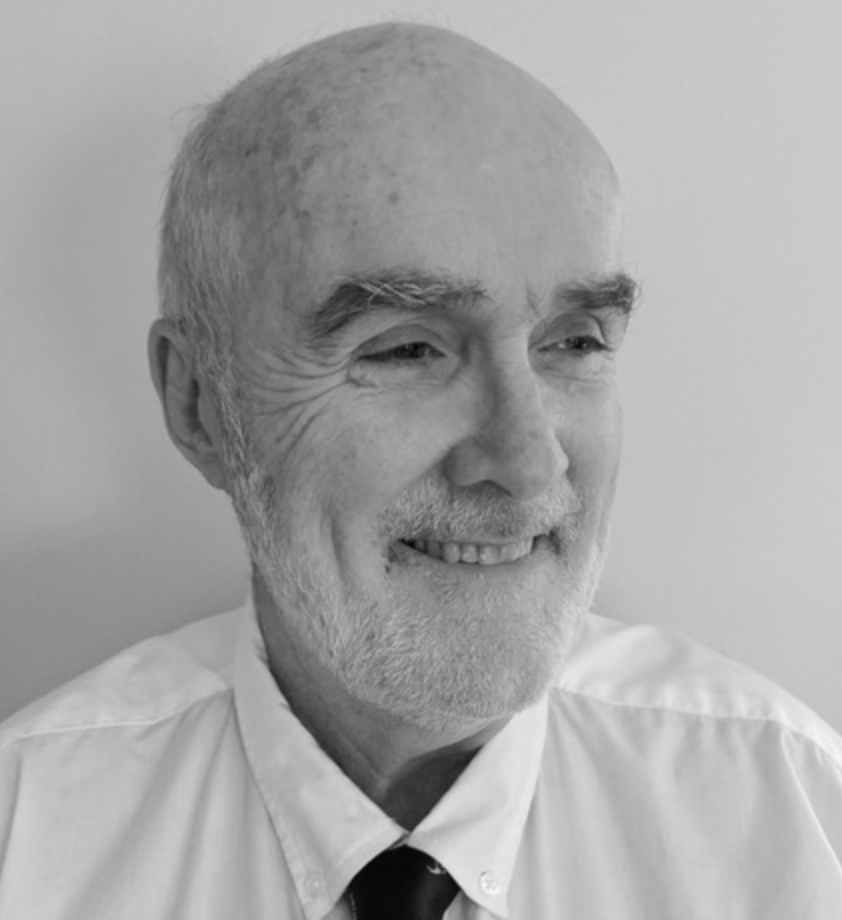 I am a life-long Episcopalian, originally from Worcester, Massachusetts, presently living in Akron Ohio with my wife Janie, a social worker, and our year-old black lab Barry. We are members of Trinity Cathedral in the Diocese of Ohio, an inner-city parish.
Jane and I graduated from the University of Vermont in 1971, and soon joined V.I.S.T.A., being assigned to Warren Ohio, where we were assigned as Juvenile Court Probation Officers. We instituted an alternative to incarceration for young persons who had been sent to the Ohio Youth Commission for minor offenses or being a runaway and began a community-led recreation program for underprivileged kids on the schools.
Trained in urban planning at University of Akron, I had worked for regional economic development in an impoverished Appalachian area in southwest New York State. Our Appalachian Regional Commission (ARC) agency was on land owned by the Seneca Nation. My planning career also included being Assistant Planning Director for Neighborhood Development for the City of Cleveland.
Having been a member of several Episcopal parishes in Massachusetts, New York and Ohio, I have been fortunate to have been involved in numerous ministries, including Habitat for Humanity (Common Mission Coalition), Family Promise emergency overnight shelter for Akron families, youth mission trips to Monessen/Charleroi in southwest Pennsylvania. I was a co-chair of St. Paul's Episcopal Church's Mission and Outreach effort. Also, I was a Trinity Cathedral co-leader with the 40-parish Greater Cleveland Congregations (GCC) initiative, an affiliate of the international Industrial Areas Foundation (IAF). Our parish efforts are focused on criminal justice, education and gun violence prevention. Most recently, I am currently co-leader at Trinity Cathedral of our Chapter of the Episcopal Peace Fellowship, focusing on 1/ the humanitarian tragedy in Yemen, 2/ ending Ohio's death penalty, and 3/ ending the scourge of human trafficking in NE Ohio and beyond.
My spiritual commitment to help those in need has been greatly reinforced by Presiding Bishop Curry's faithful call to action and the clergy leadership at Trinity Cathedral, who every Sunday preached to us for social action and would always close the service with a clarion call to service beyond the walls of the Cathedral. The spirit stayed with us well past the Sunday services.
"Truly I tell you, whatever you did for one of the least of these brothers and sisters of mine, you did for me." (Mathew 25:40)
Bob Lotz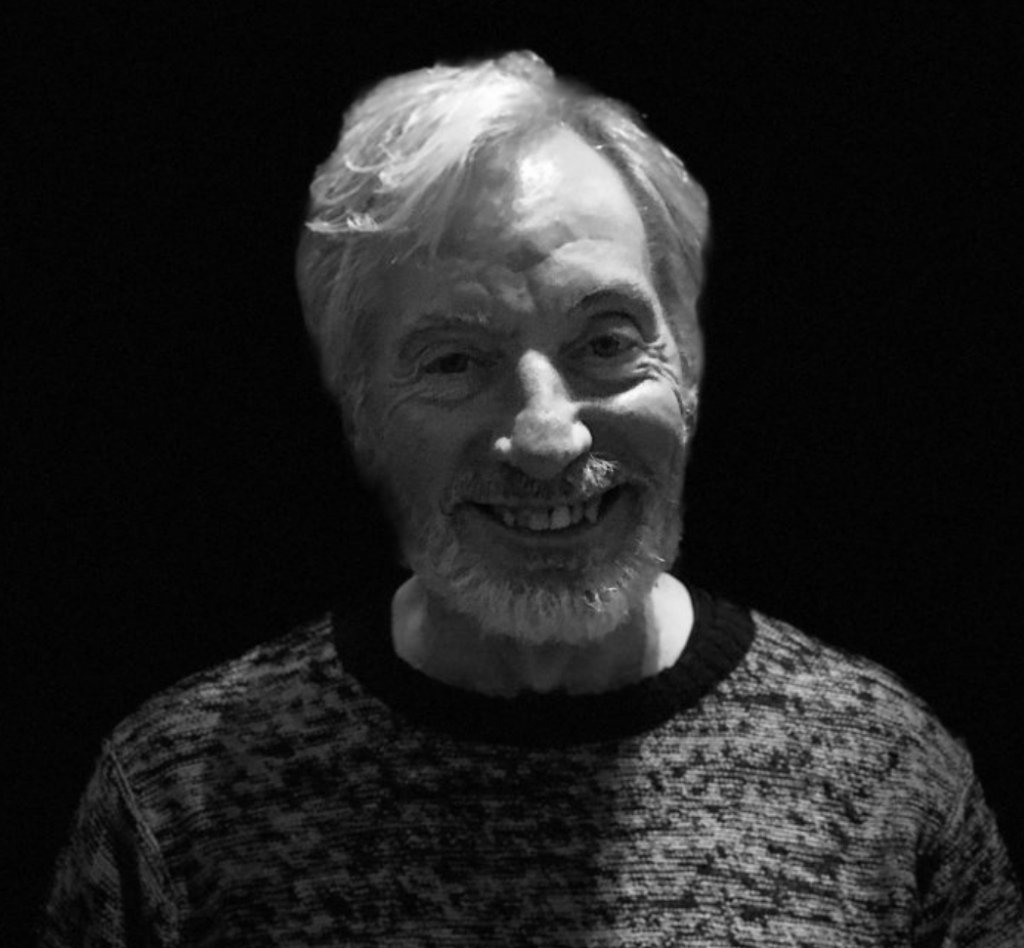 I fled Catholicism after high school. In college, in the late 1960s, I joined Students for a Democratic Society, participated in the anti-Vietnam War movement, the civil rights movement (including the BPP's Free Huey/Free Bobby campaigns), helped out a union on strike against GE, and learned from my friends who were part of what's now called second wave feminism. I graduated into Trotskyism.
As I started a family and a small business I moved out of activism; but years later I found the local Episcopal church at the soup kitchen in town. I joined and started learning a little theology. I discovered that the Gospel provided a way to seek justice without being tied to the two parties managing our racialized capitalism, but also without the sectarianism of the left. However, apart from the priest-in charge, most of the people in this congregation didn't seem to share my excitement over the Gospel's revelation; one told me, "You know we're all conservatives here."
But my diocese asked me to go off to Bishops United's first national gathering to end gun violence. I was amazed! Here were perhaps 250 Episcopalians, and all were excited for "Reclaiming the Gospel of Peace," as the gathering was entitled. I first met the EPF at that gathering and signed up.
I'm a privileged old white man with a lot of movement history, not a lot of church background. I'm still trying to dig myself out from under the racism and misogyny that my social location bestows upon me. I try to do justice, love mercy, and walk humbly as a member of the Jesus movement, knowing that I can only be a place-holder for the youth, women and people of color we so desperately need in EPF's leadership.
Kathy McGregor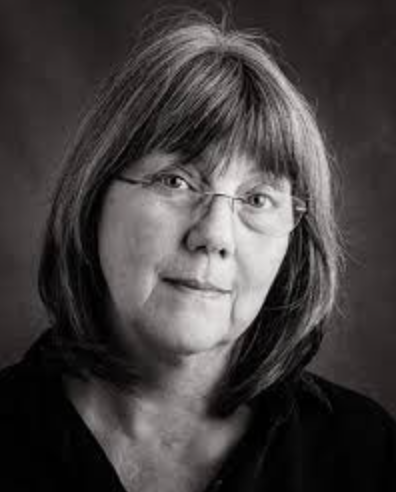 I founded and am the project director for The Prison Story Project, a non-profit ministry of St. Paul's Episcopal Church in Fayetteville, Arkansas in 2012. This ministry benefits incarcerated women and men as they explore their truths through creative writing and storytelling. Their writing is curated into a staged reading and shared first, inside the prison, and then outside for communities. The goal of this ministry is to enable those whose voices have been locked away to tell their stories, allowing communities to witness the humanity of the incarcerated through their own words.
I also provide a harm reduction ministry (needle exchange, HIV testing, free condoms, Naloxone kits, and Fentanyl test kits) at St. Paul's Community Meals ministry to folks in need who come to share a meal every Wednesday.
I am also a postulant for Holy Orders for eventual ordination to the diaconate. I graduated from the Iona Collaborative in Arkansas in June of 2020 and hope to ordain sometime in 2021.
The Rev. Christy Close Erskine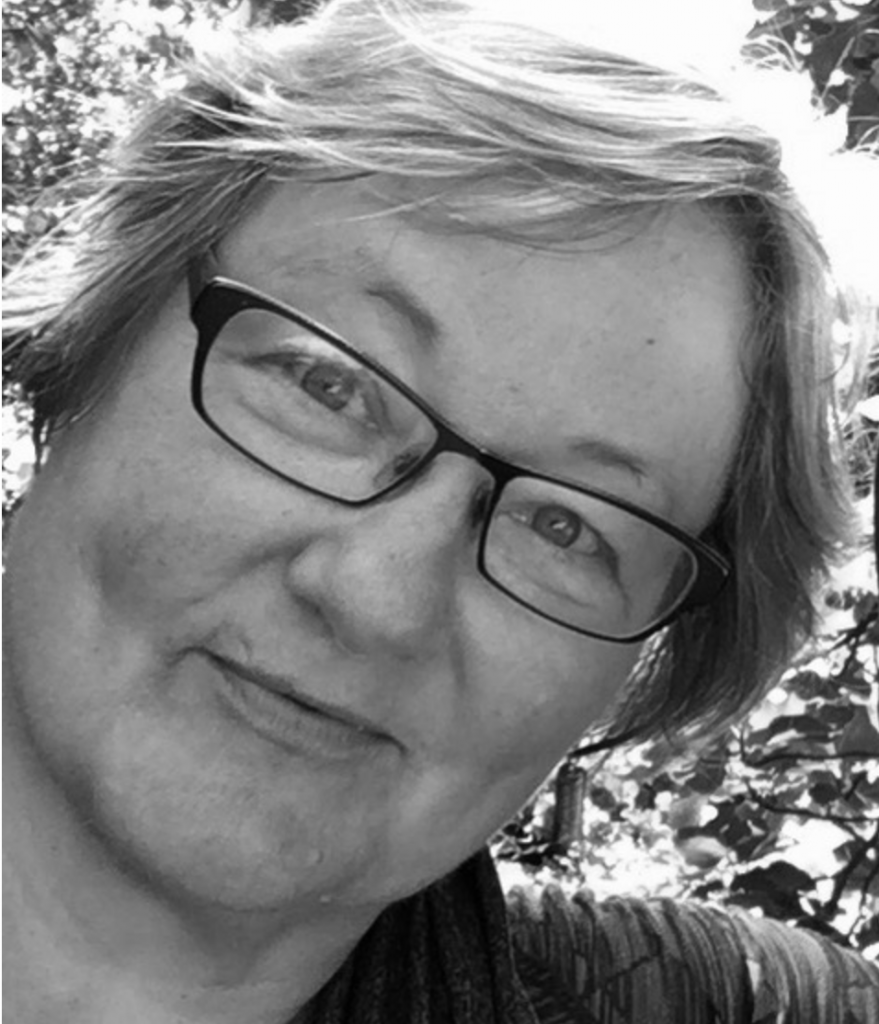 My name is Christy Close Erskine and I currently live with my husband, Jack in Sisters, Oregon, having retired from parish ministry in January 2018. We have three grown children, two in NYC and one in Illinois.
I'm a lifelong Episcopalian, who grew up in the Seattle area. I served the first 15 years of my vocational life in health care as an Occupational Therapist and later in health care management. I was ordained in the Diocese of Olympia in 1994 after attending Yale Divinity School and have served in parishes in Vancouver, WA, Bend, OR and Coos Bay, OR.
I have always loved the church and been active in it. From a young age my baptismal covenant had a claim on my life and it continues to tug on my heart and guide the ministries that I'm drawn to as a new retiree. This is especially true of the question, "Will you strive for peace and justice and respect the dignity of every human being?" My answer continues to be a resounding, "I will with God's help!"
I'm currently active in statewide interfaith immigration work, anti-racism education and reflection through facilitating Sacred Ground Circles, participating in the weekly BLM protest in our small rural town of Sisters and actively working to fight voter suppression. All of these areas can be found under the umbrella of EPF and I'm excited to offer my gifts to serve on the National Executive Committee.
The Rt. Rev. Dr. Shannon MacVean-Brown
The Rt. Rev. Dr. Shannon MacVean-Brown was elected bishop by the people of the Episcopal Church in Vermont on May 18, 2019 and was ordained and consecrated bishop on September 28, 2019. She is the 11th bishop of the Diocese of Vermont.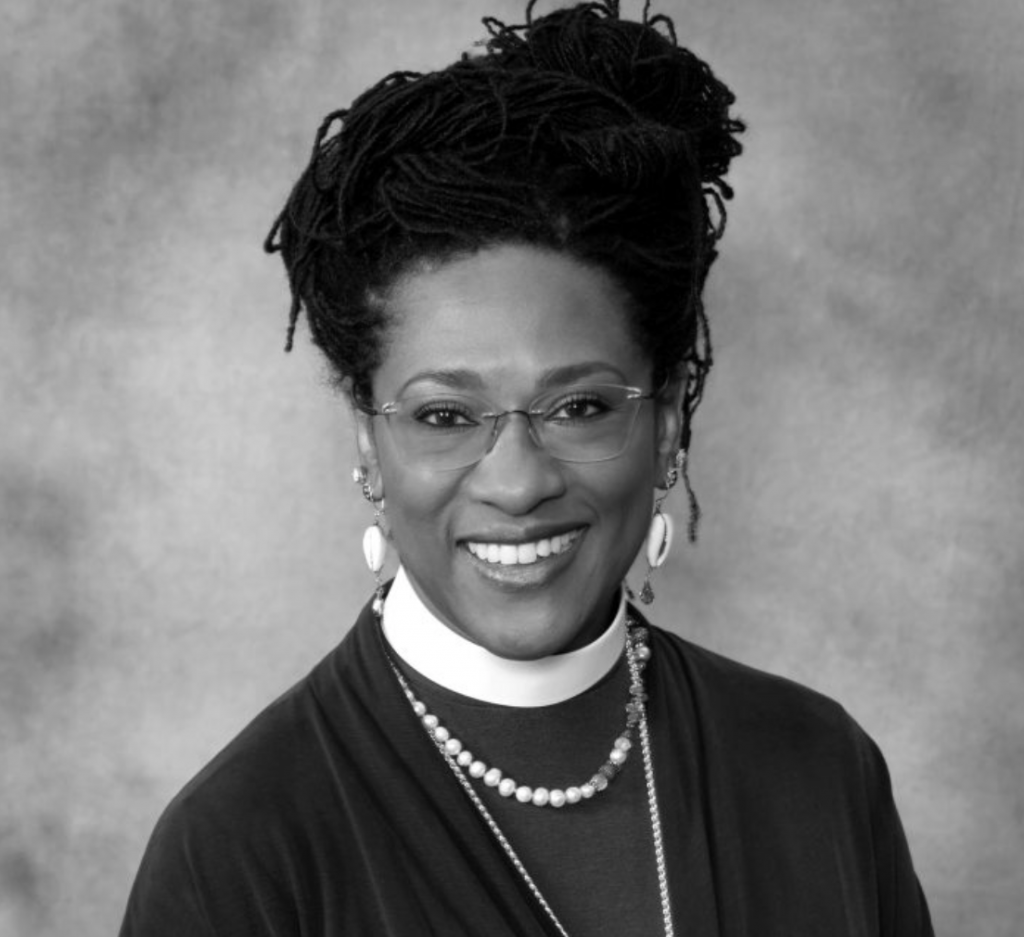 Ordained a priest in 2005, Bishop Shannon is particularly committed to community engagement, social justice, and leading in multigenerational and multicultural communities through formation, liturgy, pastoral care, and the arts. "I am always at heart an artist," she said after her election as bishop. "I express this in the liturgies I create, my poetry and icon writing, and in other creative endeavors that nourish my spirituality."
Prior to her election as the 11th Bishop of Vermont, Bishop Shannon served as interim rector of St. Thomas Episcopal Church in Franklin, Indiana, a rural congregation committed to radical welcome and service to the community. She has also served at Christ Church Cathedral in Indianapolis and St. John's, Speedway in the Diocese of Indianapolis and several parishes in the Diocese of Michigan, including St. Matthew's & St. Joseph's in Detroit, where she was rector from 2006 to 2013. Bishop Shannon has led diocesan initiatives in both Michigan and Indianapolis and served the wider Episcopal Church in a variety of ways. She is currently a member of the Episcopal Church Taskforce on Women, Justice, and Reconciliation.
An experienced leader and community organizer, Bishop Shannon has held national leadership roles with Faith in Action, a national community organizing network, and has led Faith in Indiana and Act Indiana, partner organizations working on innovative, multi-faith solutions to statewide issues including immigration, mass incarceration, and access to healthcare and childcare. During her time in Detroit, she founded and led the Greater Woodward Community Development Corporation, which advances economic opportunities and well-being of underserved residents of Detroit's North End.
Bishop Shannon holds a B.F.A. from Kendall College of Art & Design in Grand Rapids, an M.Div. from Seabury-Western Theological Seminary, and a D.Min. from Ecumenical Theological Seminary in Detroit, where her dissertation was titled "Womanist Theory: An Appreciative Agenda for the Episcopal Church." Before entering seminary, she worked as a commercial interior designer and jewelry designer.
Bishop Shannon and her husband, Phil, have been married for 27 years. Together they have a teenage daughter and a chihuahua named Detroit.
The Rev. Deacon Chris Sabas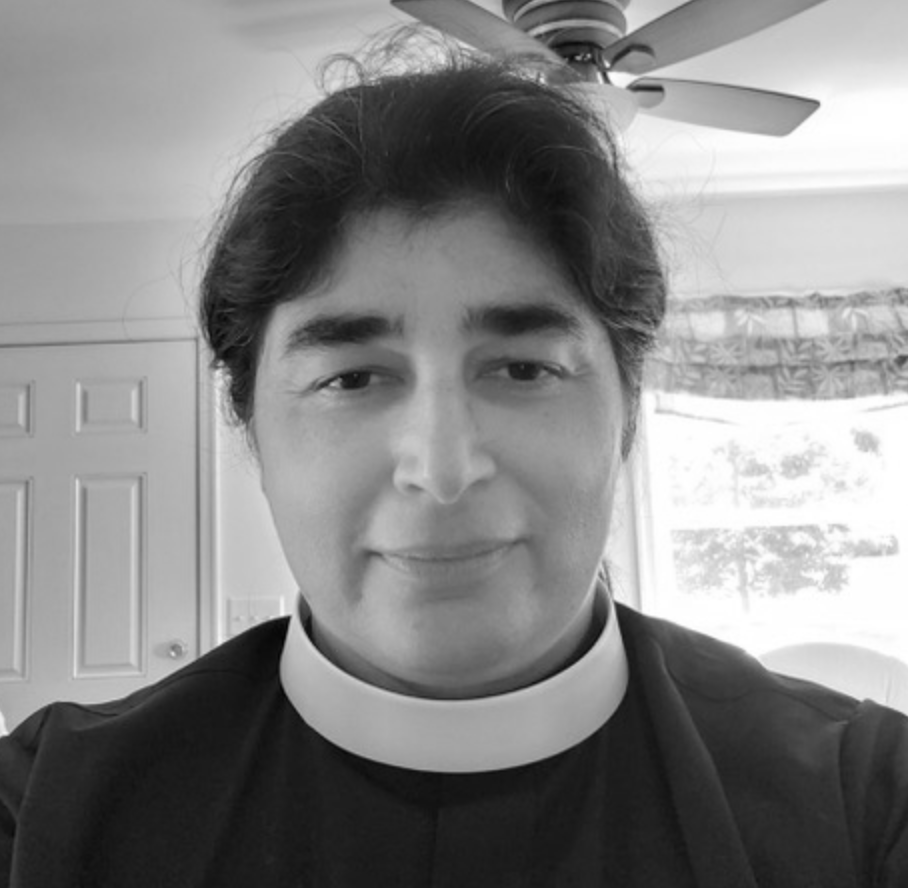 The Reverend Deacon Christine ('Chris') Sabas: I currently serve as the 'deacon in residence' at St. Andrews, Princess Anne, Maryland, Diocese of Easton. I am the primary pastoral presence and will help guide the community to call its next rector. While still discerning priesthood, I was part of a historic group. Eight of us were ordained to the diaconate after completing a two-year program, with two being the first African-American women to be ordained, and me as the first Iranian-American to be ordained.

Born in Shiraz, Iran, I arrived in the U.S. in mid-1975 becoming a naturalized citizen. I am a 'retired' immigration attorney, with nearly ten years of litigation experience. I closed my practice and joined Christian Peacemaker Teams, serving for approximately five years in a variety of capacities: full time team member, reservist, corps representative and Steering Committee Member. I spent a brief period of time in Hebron, Palestine, Colombia and the US Borderlands. I served primarily with the Aboriginal Justice Team (now the Indigenous Peoples' Solidarity Team) and was a part of CPT's nearly five-month presence with the Elsipogtog First Nation (Mi'kmaq band) and their nonviolent pushback against proposed shale fracking, which received international attention.
The Rev. Mike Wallens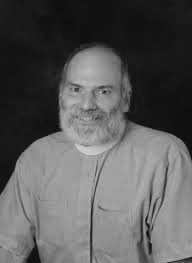 Originally from Chicago, I was raised in the Jewish tradition. I took a detour along the way and has been an Episcopal priest since 1978. I have served in seven Episcopal schools in four states. I have also served in diocesan staff positions in Chicago and served in long-time supply and Interim positions in many churches. In addition, I have served as chaplain at Kennedy Airport, worked with youth in juvenile detention and various specialty camps. Additionally I have served as spiritual director, and provided spiritual mentoring for those who feel called to ordained ministry. I met my wife Susan in college (Sewanee) and we have been married for over 40 years. They have two grown sons who currently live in Austin, Texas and have two dogs named Waffles and Obadiah to fill their empty nest.
Currently, I am the Vicar of St. Paul's Episcopal church in Marfa, Texas and serve four other churches in the Big Bend region of Far West Texas. I currently serves as Co-chair of the Rio Grande Borderland Ministries for the Diocese of the Rio Grande which covers all of New Mexico and Far West Texas. This ministry includes working with the Anglican Diocese of Northern Mexico and providing shelters in Ojinaga, Juarez and Palomas Mexico as well as shelters on the U.S. side. I help coordinate responses to the humanitarian crisis along the Southern Border of the United States. I maintain open communication with the Border Patrol in the Big Bend Sector.
If you are thinking about how to get a Australia sugar daddy, you are probably previously a member of some other Internet dating site. There is something called sugar daddy sites and you may include discovered them. Sugar daddy sites are a good way for wedded men within your same city to find different men so, who are interested in making love with a girl who lives within an Quotes or USA city rather than travelling to Sydney or Brisbane for that matter. In the past it'll have been extremely tough to get to know other folks through a sugardaddy site, nevertheless thanks to the extension of Australia's internet technology, finding your ideal sugar daddy is a lot easier than ever.
There are different sites that offer what is called sugardaddy profiles. When you are already a part of some other online dating site, you will need to create a profile first in order to be able to seek out sugar daddy potentials. This is where putting some basic information regarding http://www.empcampus.it/wp/2020/06/02/obtaining-sugar-daddies-tips-for-successful-sugars-daddies/ yourself, your interests and the type of relationship you get. It is important that you are honest here as no-one would like to get involved with someone who is only following Australian Sugar Dating producing fake background.
There are some techniques of how to get a Quotes sugar daddy you need to keep in mind. If you live in the united states and want to meet up with a sugar daddy in your own nation, you will probably be best emailing or perhaps responding to his ad rather than using the "contact us" option in the website. The responses is made will usually become more generic than if you choose to go straight into a internet site.
One of the reasons how come emailing or perhaps responding to advertisings is a good idea is the fact this makes sure that you are not getting active in any scams, that happen to be common upon free sites. When you get yourself a sugar daddy that seems to have very good intentions and is also offering to financially provide you with the cost of a great overseas trip, make sure you take them up on this kind of offer for the reason that there may be invisible costs. Several sugar daddies will even supply you with the trips and accommodation individually, so ensure you are apparent on this ahead of agreeing to anything.
One other tip approach get a good sugardaddy is to generate be certain to have an effective relationship with him before meeting him. Do not begin by being friends, while this will not often go everywhere and could just get you in trouble. Glucose babies like it when the potential suitors can feel that they can trust them, and a companionship are often enough to begin this feeling. When you are creating a relationship with him, it is vital that you have a look at his figure before selecting to meet him. A bit of study into his background, his work and family your life, and his past romances can go further to letting you decide if he is the right man for you.
When you get a sugar daddy, always be honest about your motives and don't try to force him you need to do things that aren't good for his requires. Most men just like the thrill on the chase and like the idea of having something for free, but this may also get them to be wary of having a chance on the new girl. Always have your time finding out how to get an effective Australia sugardaddy and ahead of prolonged you will find the guy of your dreams.
EPF will hold its annual All Member Meeting on Saturday, January 30, 2021 at 11:00 a.m. Eastern time via Zoom. A slate of candidates to be elected to the National Executive Committee will be announced on November 30, 2020, for elections to be held at our annual meeting. Voting "in person" via Zoom or by email ballot permitted by members of EPF. Mark your calendars to join us!
You may have noticed that marrying a Serb bride is quite an honour and a pleasure. Very well, it is true that it can be an honour and a enjoyment to tie the knot with such a lady. However, you should know that there are a few things you need to be careful about before you get married with her. It would be better if you will probably be acquainted with these items before you get hitched with a Serb bride. This will help to you be ready for anything that could happen because you start your daily life together.
The first thing that you should learn about a Serbian bride is that her family members will not be actually happy about you taking her on your wedding party. Do not ever feel that she is the kind of bride who will commonly agree to have an arranged marriage ceremony. She is, after all, a bride right from a different country. There are chances https://visual.ly/users/laritchan/portfolio that her relatives will never be able to support the wedding when you ask them for cash. So , it is best if you can only leave it to them to plan the wedding on her.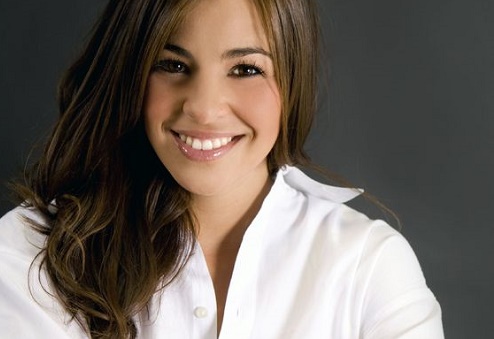 Subsequently, when you be ready to select a place for your wedding in Bratislava, do not forget to talk with your new bride about the price tag on the wedding. You should remember that within a culture like that of Bratislava, the bride's family members would normally foot the entire cost of the wedding. So , factors to consider that you look for a place to can easily free yourself from your financial burden of paying for the marriage. You should make sure which the place you decide on will not just be enough for your friends but will also be sufficient with regards to the star of the event and her entire family unit. In other words, it may not just be considered a fun wedding but it should serve the goal of a wedding that is certainly pleasant for all you participants.
Once you have settled the particular predicament for your Bratislava wedding, the next action that you should remember is to be certain that your Serbian bride should completely like being betrothed to you. It means that she should not have any problem receiving engaged for you. There are several things that you can do in order to keep your bride will enjoy being wedded to you. To begin with, you can make sure you start the process of courting your bride in early stages so that she would have no difficulty getting involved to you. As well, you can arrange for a wedding marriage ceremony in a place that she'd prefer, such as St Nicholas' Religious organization in Bratislava. This is amazing making sure that the bride will love being wed to you.
After the marriage may be https://bridesrussia.net/serbian-brides/ legalized, your woman would definitely want to invest every point in time with you. Therefore , when you are on the point of start the new life in concert, you should always make an effort to spend time with her. And in marriage, this doesn't show that you have to use an entire day at the wedding ceremony. You just have to make sure that you spend some time with her through the weekdays. This will make the Serbians feel that they can be welcome in your home.
The last thing that you need to do when you plan to marry a Serb bride is always to always let her know that you look after her and you will support her whenever the lady faces any kind of problem. Even if the two of you are not receiving along at the moment, there will come a place in your marital life where you will have the ability to live in tranquility with each other. It is recommended to remember this kind of and never immediately turn your again on your Bosnian bride. Your family and friends will surely support you if you truly choose a girl who is an innovator in her own your life.