THE JOHN NEVIN SAYRE AWARD
The Episcopal Peace Fellowship (EPF) is delighted to announce Linda Gaither as the recipient of the is year's John Nevin Sayre Award. Widely recognized as a leader, scholar, peacemaker and justice seeker, Linda served on EPF's National Executive Council for eight years, five of which as National Chair.  She authored EPF's weekly national e-mail, 'Peace on the Go' until 2018, all the while remaining active in her local Ithaca, New York EPF Chapter.
Her foundation as a religious scholar began as a magna cum laude graduate of Wilson College. A Masters in Theology from Duke and a Phd from the Catholic University of America has kept her grounded in the faith and buoyed her into action for justice throughout her remarkable life. A founding member of the New Jersey Diocesan Anti-Racism team, fighting racism continues to be central to her work in EPF's Palestine Israel Network (PIN). in which Linda currently serves as convener. Since PIN was founded, her action has been grounded in research and her writings have supported PIN's goal to move the Episcopal Church a more robust witness for justice and peace among Palestinians and Israelis.
Linda's good-natured outlook displays a good bit of humor and amazing humility, both of which have contributed to her work as an organizer. We celebrate Linda's dedication to justice and her compelling witness as a disciple of Christ.
EPF established the award in 1979 to honor a founding member, the Rev. John Nevin Sayre, for his lifetime of service waging the Gospel of Peace. Sayre was an Episcopal priest, pacifist, missionary, teacher and author who has been described as a "peace apostle" for a life devoted to waging peace and opposingwar. He gained notoriety by challenging President Woodrow Wilson to address the devastating events of World War I. Because of Sayre's efforts, Wilson agreed to recognize conscientious objection as a legal alternative to military service.
The Sayre award is conferred at General Convention to a recipient selected by the EPF National Executive Council for courageous witness in the cause of justice and peace Through this award, the EPF publicly recognizes Episcopalians who are actively living their baptismal promises of "striving for justice and peace among all people, and respecting the dignity of every human being." Like the person for whom the award is named, recipients have dedicated their life's work to courageously promoting a culture of peace and nonviolence in the face of cultural opposition.
THE COTTON FITE AWARD
At the 2018 General Convention, PIN presented the first Cotton Fite Award. The award recognizes an Episcopalian who is passionately working for a just resolution in Palestine/Israel. This year, PIN is pleased to announce the Rev. Canon Richard "Dick" Toll as the recipient of the Cotton Fite Award.
Dick has a distinguished history of advocacy for Palestinian human rights which began in the early 1960's when he met the Rev. Naim Ateek, a Palestinian Christian and fellow student at Church Divinity School. In 1983, as Canon Pastor of St. Mark's Cathedral in Seattle, Dick led his first of 34 pilgrimages to the Holy Land, a place that captured his heart and soul. Dick was a founding member of PIN and active in its Education Work Group, contributing his rich knowledge and experience of the Palestinian narrative.
An honorary canon of the Diocese of Olympia, Dick received his DMin from Virginia Seminary and a DD from CDSP. After his friend Naim Ateekfounded Sabeel, the Palestinian Liberation Theology Center in Jerusalem, Dick's passion for justice led him to educate, preach, and organize national conferences through Friends of Sabeel North America (FOSNA). Dick brought Christian, Muslim, and Jewish speakers to conferences across the country where they helped educate attendees about the Palestinian story, a narrative then unfamiliar to many in the Episcopal Church. In his 10 years as the volunteer Director of FOSNA, he helped organize 35 regional educational conferences. The first of these was a hugely successful 2002 conference in Boston where Archbishop Desmond Tutu was the keynote speaker. A powerful voice for justice for Palestinians, the Archbishop, who served on the Advisory Boards of both Sabeel and FOSNA, frequently asserted that in its treatment of the Palestinians, Israel had surpassed South Africa as an apartheid state.
Dick's passion and deep abiding commitment to justice continues. His sense of humor and eternal optimism have allowed many to believe they can do more than they thought possible. His friendships with Palestinians have given them hope and encouragement. He tirelessly puts words into actions and his faith into God's work, as he walks in the footsteps of Jesus.
The Rev. Dr. Cotton Fite, for whom this award is named, was a founding member of PIN and its first convener. An Episcopal priest and clinical psychologist, Fite had a deep commitment to Palestine and the Palestinian people and was an outspoken advocate for justice and peace. As part of his ministry, he helped establish the Seraj Library program which creates children's libraries in refugee camps in Palestine.
THE CELEBRATION
We hope many will join us at the EPF reception in Baltimore on Tuesday, July 5th to honor Linda and Dick as the well-deserved recipients of these honors. The reception will be from 5:30 until 7:00 pm at Old Otterbein United Methodist Church, next to the Baltimore Convention Center, at 112 West Conway Street, Baltimore, Maryland, 21201. Purchase your tickets HERE and join us to congratulate these two remarkable disciples for justice and peace!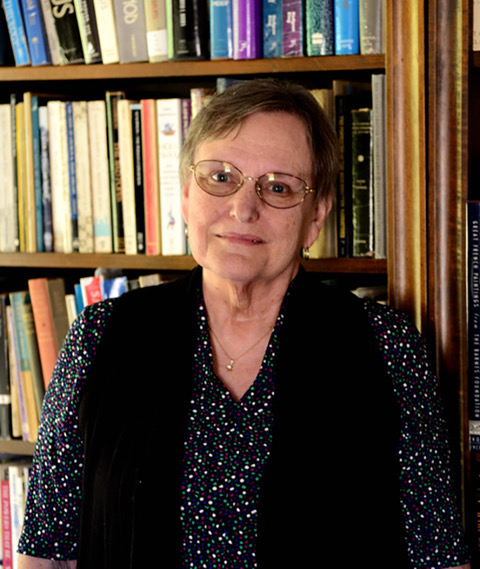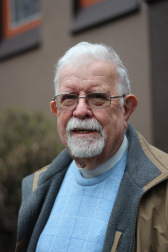 As a new year of activism for Palestinian human rights begins, PIN invites you to consider the benefits of organizing as an EPF Chapter or a Peace Partner Parish. To explore those benefits, the Bulletin offers this Q&A with EPF's Executive Director, Melanie Merkle Atha. 
Editor: Melanie, how many EPF Chapters and Peace Partner Parishes (PPP) are there and where are they? 
Melanie: EPF has 82 Chapters and PPPs. A link to our directory, arranged by Diocese, is here: https://epfnational.org/epf-chapters-peace-partners/ The directory helps you locate fellow activists near you, for networking and action.

E: What exactly is a Chapter and what do they do?
M: An EPF Chapter is a regionally based group which works on local peace initiatives within their parish and communities as well as on national and international issues. Chapters sponsor and co-sponsor prayer and public witness events such as peace vigils, liturgies, service projects, film screenings, hosting speakers, and participating in demonstrations. EPF has 27 Chapters. 

E: And Peace Partner Parishes? 
M: An EPF Peace Partner Parish is an institution (congregation, diocese, seminaries, or worshipping community) which is dedicated to social justice and is seeking to grow its justice and peace ministries with the support of the Episcopal Peace Fellowship National. EPF has 55 PPPs. 

E: Do all Chapters and PPPs focus on identical issues or does advocacy vary?  
M: Each Chapter or PPP is autonomous. Each chooses the issues on which they advocate as they are led by the Holy Spirit and as makes sense for the concerns facing their community. Most focus on two or three issues, and often they choose one local or state-wide issue, such as death penalty abolition, unique environmental problems, or human trafficking, as well as one national or international issue, such as abolition of nuclear weapons, gun violence prevention, or Palestinian human rights.  

E: If there is no Chapter or PPP in my diocese, what do I do? 
M: New Chapters and PPPs are enthusiastically welcomed. In order to form a Chapter, one simply needs to gather as few as five like-minded justice advocates and let EPF National know (epfactnow@gmail.com). PPPs are organized with Vestry approval. Annual dues for PPPs and Chapters are $250. 

E: What are the benefits of membership? 
M: The primary benefit is connection with a network of people and parishes dedicated to social justice ministry -- our Action Group networks -- which include Anti-Racism, Gun Violence Prevention, Abolition of the Death Penalty, Environmental Justice, Palestine-Israel Network, Gender Violence Prevention, Advocacy in Support of Refugees and Immigrants, and our longstanding Anti-War Efforts (including support for Conscientious Objectors, Abolition of Nuclear Arms, and Abolition of Drone Warfare). 

Other benefits include:
**A listing in EPF's Chapter and PPP Directory (see above)
**Access to the EPF Constant Contact account to send engaging group emails 
**Consultation time with EPF's leadership on your peace and justice work
**A beautiful poster of the Bp. Paul Jones Icon, created by the Rev. Canon Robert Two Bulls for EPF
 **For PPPs, a certificate identifying your congregation as a Peace Partner Parish, with use of our logo on your parish website
 **Weekly Peace Out newsletter, highlighting our work across the country, regularly featuring individual Chapters and PPPs. Please send your news to us at epfactnow@gmail.com so we can help promote your justice work in Peace Out, on our website and on our EPF Facebook page
**Access to our online preaching series, which is tied to the lectionary and will highlight EPF social justice ministries
**A visit from our Executive Director, who travels the country in support of EPF National and our Chapters and PPPs. When in your neighborhood, the E.D. is available for leading forums, preaching, participating in demonstrations and witness, recruiting for new ministries, and educating people about our Gospel call to social justice advocacy. Otherwise, she can be available for Zoom or other virtual programming
 **Access to our curricula for certain of our social justice ministries, as you have a need for adult Christian education classes and community education. The EPF Store offers our new "Justice is Love in Action" T-shirts and other items which make EPF visible in the world
 
E: What innovations has EPF put in place to meet the challenges of COVID-19?
M: Along with many institutions, EPF has discovered the value of Zoom for connecting and organizing. New for 2021 are our monthly Chapter and PPP Zoom check-ins. The Executive Director and one or more of our action group conveners, committee chairs or National Executive Council (NEC) members will have "office hours" where members can join us. Our first meeting will be on Friday, February 26 at 2:00 pm Eastern, at which time we will poll all those assembled to find a standing date and time for a monthly session. Each monthly agenda will vary by the needs of those assembled and the social justice issue which is being highlighted for action. Designed to be mostly a listening session, we will be keen to hear what our Chapters and PPPs are working on and on which they need support from EPF National. As well, we will highlight any national initiatives in which our members might wish to participate.
 
E: Readers of EPF-PIN's Local Organizing Bulletin have a special interest in advocacy for Palestinian human rights. What can you tell us about that?
M: In EPF, the Palestine Israel Network is a tightly organized and effective Action Group which is deeply devoted to creating awareness around the ongoing occupation of Palestine and the plight of the Palestinian people. Across the nation, we have significant presence of individuals, Chapters and Peace Partners dedicated to this work in the dioceses in Washington, West Texas, Western North Carolina, California, Chicago, Connecticut, Los Angeles, Maine, Massachusetts, Rhode Island, Central New York, Rochester, Rio Grande, North Carolina, Oregon, Olympia and Virginia. To be connected with advocates in your Diocese, or if you wish to begin a Chapter or Peace Partner Parish in your community, please email Linda Gaither (lgaither@sonofyork.com) or Harry Gunkel (harry.gunkel@gmail.com), who are the conveners of our Palestine Israel Network Action Group.
Read, listen, or view this sermon using the links below: