Episcopal Peace Fellowship's series of free, online presentations continues on Sunday, November 7 at 4:00 pm Eastern with the Metta Center for Nonviolence and Dr. Michael Nagler. This session will last an hour and a half, rather than our usual one hour.
Sunday, November 7 at 4:00 pm Eastern
THE THIRD HARMONY: NONVIOLENCE AND THE NEW STORY OF HUMAN NATURE
Presented by: Michael Nagler

Register HERE
In this session, we will view and discuss a film featuring diverse voices who dare to act on three hypotheses: 1. Everyone has a good core. 2. We are all connected. 3. Problems have solutions. Dr. Michael Nagler shows that, despite all that has gone tragically wrong, despite what we are told about ourselves, the human story is rooted in nonviolence which is the only way to be true to ourselves.

Michael Nagler, author of The Third Harmony: Nonviolence and the New Story of Human Nature, and multiple books on non-violence, is a former classics professor at Cal Berkeley. He is the founder of Metta Center for Nonviolence, https://mettacenter.org, which brings together the project of inner peace with action for justice and reconciliation, bringing to bear the insights of Eastern meditation practices.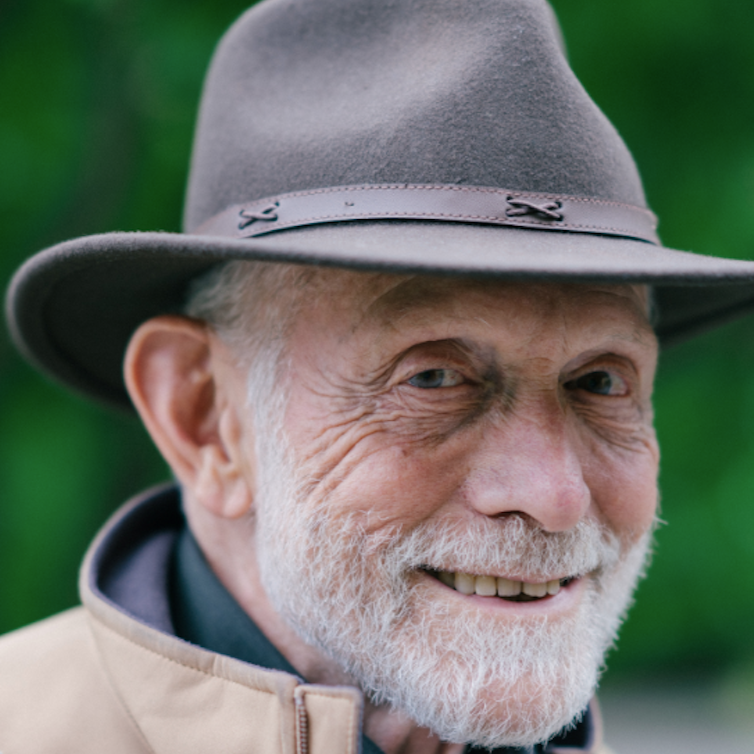 What do the following compelling titles have in common? We'll be reading and discussing them starting this fall as we launch the Episcopal Peace Fellowship Peacebuilder's Book Club. Join us: learn and connect with other justice-minded disciples as we explore living into non-violence and peace.
Third Saturday each month at 3:00 pm Eastern.
Email epfactnow@gmail.com for the Zoom link.
(Note: this is not the same as our Peacebuilding Online Series!
This is a separate, more informal time for sharing our own wisdom and insight.)
The Schedule:
Rosalind Hughes, Whom Shall I Fear? (led by the author on September 18, 2021)
Martha Nussbaum, The New Religious Intolerance (led by Dan Edwards on October 16, 2021)
Scott Bader-Saye, Following Jesus In A Culture Of Fear (led by Lyndon Shakespeare on November 20, 2021)
Howard Thurman, Jesus & the Disinherited (led by Bob Lotz in December, 2021)
Isabel Wilkerson, Caste (led by Harry Gunkel in January, 2022)
Arthur C. Brooks, Love Your Enemies (led by Bryan Hinson in February, 2022)
Valarie Kaur, See No Stranger (led by Mike Wallens in March, 2022)
Amanda Henderson, Holy Chaos (led by the author in April, 2022)
Nelson Mandela, Long Walk To Freedom (led by Rob Burgess in May, 2022)
Lisa Schirch, The Little Book of Strategic Peacebuilding (led by Randy Heyn-Lamb in July, 2022)
Resmaa Menakhem, My Grandmother's Hands (led by Shannon MacVean-Brown)
Walter Wink, Jesus & Nonviolence: A Third Way (led by Janet Chisholm)
Krister Stendahl, The Roots of Violence
Michael Nagler, The Third Harmony: Non-Violence and the New Story of Human Nature (led by Chris Sabas)
Patricia Raybon, My First White Friend
Mohandas Gandhi, Pathways to Nonviolent Resistance
John Dear, The Nonviolent Life (led by Cody Maynus)
John Lederach, The Moral Imagination (led by Richard Wineland)
Michael Battle, Reconciliation: The Ubuntu Theology Of Desmund Tutu (led by Kathy McGregor)
Joyce Penfield, Before you Die, Plant a Tree (led by the author)
Vandana Shiva, One Earth, One Humanity Vs The 1%
Arlie Russell Hochschild, Strangers In Their Own Land (Christy Close Erskine)
Coline Covington, For Goodness Sake
Download this litany using the links below:
JOIN US AND SPREAD THE WORD!
EPF's series of free, one-hour online presentations continues on Sunday, September 5 at 4:00 pm Eastern with the Center for Justice and Peacebuilding at Eastern Mennonite University's The STAR Program: Healing Trauma As a Way to Peace.
Sunday, September 5 at 4:00 pm Eastern
Presented by: Katie Mansfield of Eastern Mennonite University
Register HERE
THE STAR PROGRAM:
HEALING TRAUMA AS A WAY TO PEACE
Whether working in advocacy, healthcare, education, government, care-giving, activism, or in any kind of leadership or community building capacity, stressors add up. Impacts of stress and trauma can contribute to cycles of violence, but they can also lead us to break free from toxic patterns.
The Center for Justice and Peacebuilding at Eastern Mennonite University (EMU) is a global peace and justice learning community. The Center offers transformational leadership programs including the Summer Peacebuilding Institute (SPI) and STAR (Strategies for Trauma Awareness and Resilience). https://emu.edu/cjp/. This introduction to STAR will include:
*definitions of resilience and trauma,
*diverse impacts of stress and trauma on body, brain, beliefs and behaviors,
*the cycles of acting in and acting out that often result, and
*an overview of strategies for breaking free of cycles of violence and building resilience, including meeting justice needs.
Katie Mansfield facilitates learning about trauma-sensitivity and resilience-building amidst conflict, stress, and adversity in multiple contexts. She has worked in the field of peacebuilding for over fifteen years and with STAR for about six years. She recently completed doctoral work focused on arts-based, embodied learning for resilience building.
Katie's prior experience includes work in the US in corporate, nonprofit, higher education and youth programs; and in Kenya, India, and the Philippines (Mindanao) with peace education, trauma awareness and resilience training, environmental education and conflict transformation initiatives.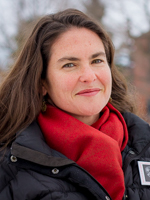 THE TWO ESCAPES
Offered by the Rt. Rev. Dan Edwards, EPF National Chair
Lord make me an instrument of your peace, we pray. Clearly God needs more instruments of peace today. We want peace. We want to be instruments of peace. But we usually are not such instruments. Being an instrument of God's peace isn't easy. So we usually escape from the mission in one of two ways. Simply not escaping would mean showing up and, as the adage goes, that's 90%.
The Escape Inward. A common avenue of escape for many centuries has been the escape inward. New Agers and spiritual Christian's didn't invent it. Classical philosophy in the West and Vedic philosophy in the West often lapsed into the escape inward.
The escape inward may deny that the turmoil in the outside world is real or that it is important or that it will last. Or it may embrace a helpless despair. What can I do about it? We shrug rather than act. We disconnect from humanity, from the Body of Christ, detach, get ourselves into a zone. The stress of life in the world is hard. Many people, especially those who lack a strong core of faith, cannot handle it. So they resort to the escape inward and their silence becomes assent to the oppression and injustice of the world.
The Escape Outward. The opposite route is even more problematic. What actually goes on inside us isn't a bliss zone. We all have our fears, our traumas, our griefs, our angers, our resentments and grievances. It's messy in there. The most common way to escape our inner demons (actually they are not demons but they are painful experiences) is to turn our attention outward, but what we see isn't what's really out there. We see what's in here as if it were out there. That's called projection. It means seeing in another person's face the things we don't want to experience in our own heart.
The first act of peacebuilding is to withdraw our projections, to stop seeing others as the incarnations of our pain. When we become addicted to trauma, we need villains. Our world is reduced to an us against them battle. Peace requires us to come to terms with the inner turmoil. But the problem is that when we isolate, we usually don't engage our messy selves. We go into an escapist zone of happy thoughts. Reencountering other people disrupts that escapist spirituality.
I do not intend to prescribe either a way inward or a way outward. There are various approaches to both ways. My point is simply that it takes both, together, in balance. We cannot engage others for peace without healing our inner brokenness; and we cannot find our inner brokenness except through our relationships with each other. An option you might consider just as a part of your journey is to participate in our Peacebuilding Online Series. The next offering is on dealing with trauma, our trauma and our neighbor's trauma. It's free, online, one hour, Sept. 5. You can learn more and register here. https://www.eventbrite.com/e/episcopal-peace-fellowship-peacebuilding-online-project-emu-trauma-tickets-154283569309?aff=ebdssbeac
Elizabeth O'Connor was a sainted lay leader of the Church of the Savior in Washington, DC, a community famously dedicated to justice and peace. Her book, Journey Inward, Journey Outward stressed the necessary link between spirituality and political engagement. It isn't a recipe for how to do it. There are different ways. But O'Connor made the simple point: peace must be worked out both inwardly and outwardly. We can't have one without the other.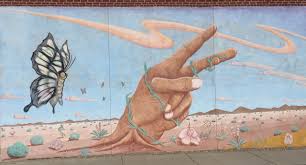 EPF's series of free, one-hour online presentations kicks off on August 1 at 4:00 pm Eastern with the Rev. Rosalind Hughes, priest in the Diocese of Ohio and author of "Whom Shall I Fear?" Register HERE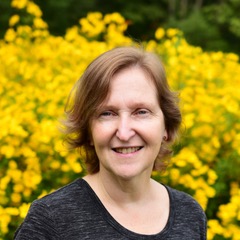 BEING THE CHURCH IN A FEARFUL TIME
Panic buttons, locked doors, security teams in the aisles. If we can't feel safe in Church, what does that say about our community? There may be more to the fear/violence connection than first meets the eye.The Rev. Rosalind C. Hughes, author of Whom Shall I Fear? will lead us in considering lessons from Scripture and experience as we reflect together on the fears that shape our lives today.
Rev. Hughes was naturalized as a US citizen and ordained an Episcopal priest on either shoulder of a busy weekend in January 2012. Both vocations have called upon her to work for peace, and particularly for an end to gun violence. Her latest book, Whom Shall I Fear? Urgent Questions for Christians in an Age of Violence, examines how the landscape of violence and fear affects our ability to proclaim the gospel of love and grounds itself in scripture to look for paths toward peace within and beyond the congregation.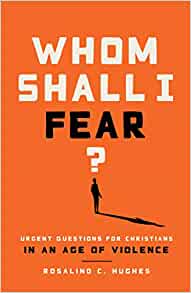 Whom Shall I Fear? Urgent Questions for Christians in an Age of Violence is designed to help church leaders open and guide gospel-based conversations in a fear-infested world. It assumes that, with God's help, we can do better than to accept the landscape of violence that surrounds us and build up barriers to protect ourselves. It takes seriously the advice of Paul: "Do not be conformed to this world, but be transformed by the renewing of your minds, so that you may discern what is the will of God – what is good and acceptable and perfect" (Romans 12:2).
In this presentation, Rosalind Hughes addresses the fear that would divide us and the Gospel that would unite us, and suggests a Bible-based approach to raising difficult and anxious topics in congregational-type settings to promote courageous conversation and build confidence in the possibilities of peacemaking in an unpeaceful world.

"No passion so effectually robs the mind of all its powers of acting and reasoning as fear." -- Edmund Burke
"There is no passion more contagious than fear . . . or doth furiously possess all parts of a (person)." --Michel de Mongaigne
"Ultimately, we have just one moral duty: to reclaim large areas of peace in ourselves, more and more peace, and to reflect it toward others. And the more peace there is in us, the more peace there will also be in our troubled world."
Richard Rohr

Please consider supporting EPF's Peacebuilding Online Project. Contribute HERE today!
Former Episcopal Peace Fellowship National Chair, Janet Chisholm, interviewed National Chair, the Rt. Rev. Dan Edwards, concerning his vision for EPF and the upcoming Peacebuilding Online Series, which begins on Sunday, August 1.
Congratulations, Bishop Dan, as you assume the role of Chair for the Episcopal Peace Fellowship! (And, as a former EPF Chair myself, I will pray for you daily.)
I personally celebrate you as the new EPF Chair. I had heard how supportive you were of activists in Las Vegas, my hometown. And I recall meeting you there briefly when you were Bishop of Nevada as I was again visiting family and participating in the peace witness at the nearby nuclear test site. So, we have Nevada connections! I celebrate you as the new EPF Chair for what your experience brings to EPF. Your tenure as a Bishop means that you have a good understanding of the structure and processes in the Episcopal Church --- and how to build and support an organization. This will aid EPF in our mission to promote justice, peace, and reconciliation.
JC: Bishop Dan, when did you join EPF? And why?
BD: In the 1980s. EPF was the Episcopal voice challenging United States involvement in Nicaragua, El Salvador, Guatemala, and throughout Central America. The Administration was mixed up in dark ops with questionable characters to say the least. Eventually, some of that came to light in the Iran/Contra Scandal, but EPF was way ahead of that because EPF was already focused on the fundamental moral issues of violence and oppression of the poor.

JC. What contributions has EPF been making in the life of the Episcopal Church?
BD. In recent years, EPF has focused on General Convention resolutions and pastoral statements. That has kept some justice issues on the Church's radar screen. Even when the Church has not adopted EPF's specific proposals, the questions have been raised and that helps the Church examine its conscience. Like Socrates' gadfly questions, EPF issues are sometimes uncomfortable for all of us. But growth is usually uncomfortable. I hope in coming years EPF can become more of a voice to those beyond the Church walls.
JC. EPF history has included public witness for justice and peace, advocating legislation, offering spiritual and educational resources, and building coalitions. Now, in these times, what do you think EPF can bring to Episcopalians and communities?
BD. Violence has macro and micro causes. Macro would be historical, social, economic, and political structures. Micro would begin with our own inner conflicts in which we despise parts of ourselves, project those parts on to others, clothe our hostility in righteous indignation, and add to the spirit of violence. Effective work for peace requires a balanced working with the macro and micro causes of violence. To effectively engage structural oppression and injustice, we need to simultaneously cultivate inner peace, learn how to practice compassion in our congregations, and then take that compassion out into the world.
Three destructive spirits are loose in the world these days. The first is FEAR. It was already driving a lot of violence, but then came Covid. At the same time we rushed into panic buying of toilet tissue, Americans began gunning up. We bought a record 500,000 firearms in 2020 and 20% of those folks were getting guns for the first time. Homicides increased by 36% over 28 major cities. Fear produces violence which creates more fear which leads to more violence. Especially today, we have to learn ways to deal with our fear. That's why our first Peacebuilding Online presentation will be on Fear in Church. https://www.eventbrite.com/e/episcopal-peace-fellowship-peacebuilding-online-project-fear-in-church-tickets-154100248993?aff=ebdssbeac
Second, we are experiencing a pandemic of DESPAIR. There were 24,000 gun suicides in 2020 and despair underlies violent political extremism. In American Fascist, Journalist Chris Hedges says, "Stories of rage are first stories of despair." He quotes Fritz Stern's book on the rise of fascism in 1930s Europe.
"Theirs was a resentment of loneliness. Their one desire was for a new faith, a new community of believers, a world of fixed standards and no doubts, a new national religion that would bind all Germans together."
Despair and loneliness underly today's extremism as it did German extremism then.
Certainly, extremists must be restrained in their violence, sedition, and crimes. But condemning them as ignorant deplorables only make things worse. The antidote to despair is hope. Hope is the Christian stance in the world. Many people understand the present times as a collapse of Western Civilization. But another image to describe our time is travail. Paul said the world is in labor, groaning, giving birth to the Kingdom of God. Our mission includes spreading Christian Hope in this despairing world.
The third spirit is LONELINESS. Michele Goldberg's recent New York Times editorial examined the lives of the January 6 insurrection and found Loneliness to be a key factor.
            "There are many causes for the overlapping dysfunctions that make contemporary    American life feel so dystopian, but loneliness is a big one. Even before Covid,   Americans were becoming more isolated. . . . Lonely people are drawn to totalitarian ideologies. The chief characteristic of the mass man is not brutality and backwardness, but his isolation and lack of normal social relationships, (In a recent poll) 17 percent of Americans said they had not a single person in their 'core social network.'"
New York Times journalist Charlie Walzer has studied internet radicalization. Conspiracy theorists are usually lonely people who feel disrespected. They buy into QAnon in a desperate attempt to connect with somebody. Rep. Jim Clyburn recently told a group of our Bishops the story of a veteran who missed the comradery of military life, so he joined The Proud Boys, not because he was a White Supremacist, but because he was lonely. Nonviolence includes our ability to form relationships with people, especially the outcasts.
JC. What is your vision for EPF going forward?
BD. Creating a vision is a relational, collaborative process that EPF has been doing and will continue doing moving forward. The catechism statement of the Church's mission is to reconcile all people to God and each other in Christ. That's where we start.
JC. You have created a new Peacebuilding monthly, on-line series, utilizing authors of key books and leading voices as presenters. What do you hope will be the result of the series? Can it build local groups that share the experiences, discern their calls, and then plan action?
BD. Peacebuilding Online is a free, online, 1-hour, first Sundays series from a diverse array of presenters on topics relating to the spirituality and skills of Peacebuilding. I hope people will check it out by going to Eventbrite.com and searching Episcopal Peace Fellowship. I don't expect anyone to attend all of them – just the ones that strike a chord. There are two goals: 1) to impart the value of caring relationships across all the divides including race, religion, gender identities, and political ideologies. We, Episcopalians, like to think of ourselves as inclusive, but a closer examination shows that we are all inclined to be a bit selective in our inclusion; 2) to introduce people to diverse resources where they may choose to go deeper into the spirituality and skills of Peacebuilding. Local groups who engage these resources can make all the difference.
JC. How might EPF support and extend the national church's work on racial reckoning and repair?
BD. Our Peacebuilding mission is part and parcel of what Bishop Curry beautifully calls The Way of Love. I hope EPF can support Building the Beloved Community and all The Episcopal Church's mission for racial reconciliation. Our third Peacebuilding Online presentation will promote the Sacred Ground curriculum. https://www.eventbrite.com/e/episcopal-peace-fellowship-peacebuilding-online-project-sacred-ground-tickets-154287390739?aff=ebdssbeac In January, Dr. Catherine Meeks of the Absalom Jones Center will teach us about the depth psychology of racial healing. Racism expresses itself in politics and economics, but it runs so much deeper! It's spiritual.
We continue to advocate for reparations. Racism is America's original sin. We built it over centuries. It will take time and persistence to dismantle it, both in its social structures and in our own hearts and minds. For decades, I thought of myself as enlightened about race. But recently, I have been amazed to learn how much I don't know about the experience of people of other races. So many crimes have been perpetrated that were left out of the story I was told. Those crimes have left traumas. We desperately need to learn how to hold our own traumas so that we can lift the trauma veil through which we see the world, and then see each other's traumas with healing compassion. Racism is the core of our national trauma.
We want to work hand in hand with OGR/EPPN and all the projects of The Episcopal Church for justice and peace, two sides of the same coin, especially on issues of race.
JC. How can EPF help individuals and communities develop their skills for community building in these divided times? And reduce the climate of "othering" those who may seem different or even opposed? Do you recommend offering churches as a public space for discussion of local community issues?
BD. Community building requires two key practices: First, self-awareness so that we can approach each other with sufficient inner peace to be open. Second, empathy, what Martha Nussbaum, in her book, The New Religious Intolerance, calls participatory imagination, the ability to see the world through someone else's eyes. That takes discipline and practice. After that foundation is laid, we can engage the skills and practices of broad-based community organizing to work together for the common good. Churches are the ideal place for that project.
Forming relationships instead of "othering those who seem different or even opposed" is a central concern. We will offer a Peacebuilding Online presentation in December on intentionally crossing those divides through the Braver Angels program. https://www.eventbrite.com/e/episcopal-peace-fellowship-peacebuilding-online-project-braver-angels-tickets-155123276897?aff=ebdsoporgprofile Most of us have friends, family, or neighbors with whom we don't see eye to eye. How do we establish human, dare I say Christian, connection across those divides? If we find a way to connect, while remaining true to ourselves, we become larger people and can do more for the world.
JC. On-line by-stander training is being offered by some groups – would EPF consider making it available?
BD. Definitely. That's a priority. We have already lined up Hollaback (the largest bystander training program) https://www.eventbrite.com/e/episcopal-peace-fellowship-peacebuilding-online-project-hollaback-tickets-163061997825?aff=ebdssbeac and Stopping Hate In Public Spaces to offer Peacebuilding Online presentations next year. Go to Eventbrite.com and search for Episcopal Peace Fellowship. You'll find our first programs. We hope some of the people who attend and learn a little will go on to take the full Hollaback training. The idea of intervening in hostile situations sounds a little scary to those who don't know the program. But the practice is not so out of reach for ordinary people. Overt violence is often the culmination of years of built-up anger from being marginalized in subtle ways. If bystanders intervene in those subtler acts of marginalization, the slow violence of paper cuts to someone's self-esteem, it can stop violence before it reaches the boiling point.
JC. How might EPF provide resources to support members' and groups' local projects and actions? Personally, I have been a proponent of less top-down direction from a central board to local groups and supportive of more local-group-driven action. In the active nonviolence trainings, I always ended with a section for "action planning" where participants reviewed what they thought needed to change and then created a local strategy or action plan to address it. And will EPF encourage building local coalitions with other justice/peace groups, especially other faith-based groups?
BD. You are 100% right. All politics is local. The heart of Peacebuilding is one-on-one conversations, leading to small groups sharing stories, and letting issues arise from those stories. Then people can develop pragmatic, as opposed to ideological, ways to work together for the common good of their community. In Nevada, we saw people crossing ideological divides to get things done.
As for partnering "with other justice/peace groups," EPF began at a time when the Episcopal Church was rather less engaged in justice and peace than it is today. We partnered then with the "peace churches" in the United States and with the Anglican Pacifist Fellowship. Since then we have had close ties to the Fellowship of Reconciliation which you directed and other peace groups. But I hope we can do more. Some of our old partners have moved farther into the spirituality of peacebuilding than we have. We can learn from both old partners and new ones. That's why we are engaging with The Metta Center, the Newbigin Fellowship, Lombard Mennonite Peace Center, Minnesota Peacebuilding Leadership Institute, the Absalom Jones Center for Racial Healing, the Center for Justice and Peace at Eastern Mennonite University, and the Institute for Culture, Religion, and Politics at Iliff to name just a few. We need all the friends we can get.

JC. We say we don't want to segregate by race, culture, or ethnicity. But we constantly segregate by age in our culture. Intergenerational groups are scarce, so we miss out on practices that have enriched so many other cultures. My own experience training groups including 14 year olds to 90 year olds, convinced me that these are the richest experiences! We can share stories of experiences, our visions, our fears, and bond and gain energy from each other. Might EPF encourage such local intergenerational group sharing and bonding?
BD. One Bishop told us recently EPF needs to move into the 21st Century. Another told us we needed some members under 70. We have taken that to heart. We have a newly active young adults working group that is growing and infusing fresh energy and new ideas into our mission. We have to move past our old ways to find new ways to build peace in a very different world from the one where I grew up.
JC. Some of the current issues of our times:
Voting rights / making voting and vote counts harder
Providing a living wage
Need for more local, civic engagement
Racial/gender equity
Addressing climate change
Reducing social solutions via the military, over-policing and imprisonment
BD. We are called to engage these crucial issues, especially voting rights. I would include the violence we are perpetrating against the earth. I'll just go into specifics on one issue: police violence. In my community, Denver, the police department realized just last year that when a situation is on the brink of violence, the arrival of an armed policeman tends to escalate the violence. They formed a special response team of one social worker and one EMT to respond to many 911 calls. They responded to 1,000 volatile situations the first year and resolved every one of them without violence or arrests.
An excellent documentary on American gun culture, American Totem https://www.americantotem.com shows how we live in a gun violence narrative. It's the American expression of what Walter Wink called the myth of redemptive violence. We counter threats of violence with our own violence. Peacebuilding requires liberation from that dark myth to find the Way of Love instead.
Join us on Sunday, August 1, 2021 at 4:00 pm for the first of our monthly Peacebuilding Online series. Video promotion, below.
On the afternoon of September 11, 2001, a Jewish friend stopped his car at a red light on the upper West Side of Manhattan. A man in the next lane rolled down his window, pointed his finger, and shouted, I hold you people responsible for this. Antisemitism in America is old as the nation and has too many flashpoints: Leo Frank lynching (1915), Hebrew Benevolent Congregation bombing (1958), Temple Beth Israel bombing (1960), Alan Berg murder (1984), Crown Heights Riot (1986), Jewish Community Center shooting (1999), Holocaust Museum shooting (2009), to name a few. The Anti-Defamation League observed:
During the Civil War, for example, anti-Jewish intolerance increased dramatically on both sides, with both the Union and Confederacy making baseless accusations that Jews aided the opposing side.
During the 2017 Charlottesville demonstration, right wing marchers chanted Jews will not replace us. In 2018, a gunman shouted, All Jews must die! while killing 11 and wounding 6 people at Pittsburgh's Tree of Life Synagogue. In 2019, antisemitic violence increased in the United States by 12%. Assaults went up 56%. The trend continued in 2020. Then came the spike of antisemitic violence in May, 2021. That surge is sometimes attributed to pro-Palestinian politics but the connection isn't clear. Vox reports: 
The connection between anti-Semitism and pro-Palestinian sentiment in Hersh and Royden's data is tenuous at best. Among those who said Jews had too much power in America, only a small percentage pointed to Israel-Palestine as the area where they wield this malign influence — suggesting . . . "that support for these statements is not closely connected to the Israel/Palestine conflict."
Fox News scorns Vox for doubting that antisemitism is caused by support for Palestinian rights, but previous Israel-Palestinian conflicts have not been accompanied by upticks in antisemitic violence here. We can't explain what happened in May, but the current spike occurs in the context of a general surge in homicides, domestic violence, drug overdoses, and hate crimes. It cannot be simplistically reduced to differences over international relations. One cannot assume the political position of any American from their ethnicity or religion. Many Jews, both here and in Israel, seek a just peace and are by no means perpetrators of violence against Palestinians. Jewish Voice For Peace, Parents Circle—Family Forum, and Coalition of Women for Peace are a few examples. But even if someone holds views we find abhorrent, the Christian response is not resorting to base violence.
      The Episcopal Peace Fellowship stands resolutely against violence, especially hate crimes which are on the rise, not only against Jews, but against many targets of prejudice – Blacks, AAPI, Latinx, Muslims, Sikhs, Transgender, and others. Whatever our convictions about international conflicts, we believe in mutual respect and the open-hearted quest for authentic understanding. In our Baptismal Covenant, we have vowed to strive for justice and peace among all people and to respect the dignity of every human being. There is no room in that way of life for threats, intimidation, or acts of violence. We recommit ourselves to working for justice and peace through non-violent means.