God of all graces and of all the cultures and colors we call races, Holy God who from one blood formed the great masses of the human family, we come together in your presence as siblings, we come before you knowing in our minds, and feeling in our bodies the wrongness of white-body supremacy, of the beliefs and practices that make white bodies the standard of humanness and that cause violence, pain and death to those who are not white in this country. We also name the wrongness we know and feel about how the riches of this land have been despoiled, stolen, and allotted to a few, while the vast number of your beloved children of all hues and cultures go without, struggling to survive. 
We come as family, God, yet we acknowledge we bring with us different experiences of our church, nation, and world. We are one body, yet as members of that body we come with multivalence. With our own individual cultures, traumas, insecurities. And so, as we begin a conversation about how we might be agents of your peace, as we speak together about how we want to heal the open wounds we see and know and feel with our whole beings, we need your grace and your help.
Give us your grace, Lord, to listen carefully and to really hear each other. As we share our stories, give us grace to be authentic and humble. And above all fill us with that Divine Love, without which any of our words, works, or revolutions will come to nothing.
Holy One, help us to see, know and feel your presence among us, guiding, guarding, loving and welcoming. All this we ask through your Son Jesus Christ, who with you Creator of All and the Holy Spirit lives and reigns forever and ever. Amen.
Offered by Anthony Calzia, Nashville, TN
If you attended our Annual Member Meeting back in January and are hungry for more connection between your Peace Partner Parish or Chapter and EPF National, Friday is your chance! If you missed that call, and want a chance to share with EPF National how we can help you advance your social justice ministries, plan to join us! If you are new to EPF and wonder about a membership for your parish or community, read this.
Friday will be our first ever Zoom monthly chapter and peace partner parish support forum.  The Executive Director and both our outgoing National Chair, Bob Davidson, and our incoming National Chair, Dan Edwards, will be present to listen to you, and to share how EPF can help. Since this is our first meeting, we will poll all those assembled to find a standing date and time for a monthly session.   Each monthly agenda will vary by the needs of those present and the social justice issue which is being highlighted for action.  Designed to be mostly a listening and sharing session, we will be keen to hear what our members, chapters and peace partner parishes are working on and on which they need support from EPF National.  As well, we will highlight any EPF-wide initiatives in which our members might wish to participate.  Thank you, Kathy McGregor, for having this wonderful idea for us to be able to share our resources and work. Questions? Contact Melanie Atha at epfactnow@gmail.com with any questions or to get the link to the Zoom call. We hope to see you there!
Read, listen, or view this sermon using the links below:

Record of EPF Annual Meeting, held on 01/30/2021 at 1:00 pm Eastern time over Zoom 
[44 attendees] 
Welcome - Bob Davidson, National Chair
Introductions
[each participant was invited to state their name and location]
A Litany for Peace and Justice
Led by Bob Davidson and Lynn Huber, the link is HERE
Qualification of voting members and quorum - Bob Davidson
Melanie Atha, Executive Director, certifies that a quorum is present
Our EPF pledge reaffirmed:
In loyalty to the teaching, and person of Jesus Christ, my conscience commits me to the way of redemptive love: to pray, study, and work for peace, and to renounce, as far as possible, participation in war, militarism, and all other forms of violence.
In fellowship with others, I will work to discover and create alternatives to violence and to build a culture of peace. I urge the Episcopal Church in accordance with our baptismal vows "to renounce the evil powers of this world which corrupt and destroy the creatures of God", and to wage peace across all boundaries, calling upon people everywhere to repent, to forgive, and to love.
Greetings from Anglican Pacifist Fellowship - Sue Claydon, APF
Presentation of NEC slate by Nominating Committee - Bob Davidson
Accepted unanimously; congratulations to our new NEC!
Link to members and bios HERE
Recognition for work of Melanie Atha, Executive Director - Bob Davidson
Recognition for Outgoing NEC leaders - Melanie Atha
Bob Davidson, chair; Will Mebane, vice chair; John Floberg, NEC member
Action Group reports:
Palestine Israel Network - Harry Gunkel notes that Israel has a high rate of covid-19 infection, but also a high rate of vaccination: 20%. But not a single Palestinian has been vaccinated, though international law requires occupying nations to provide such medical care. Linda Gaither reports that The Episcopal Church has divested from several companies that do business in the occupied territories, and established a Do Not Buy list. 
Young Adults Network - Cody Maynus (cemaynus@gmail.com) says we will have a delegation for the 2022 general convention, and will spend the year before in study and prayer for the work.
Gun Violence Prevention - Bob Lotz (bob.lotz.epf@gmail.com) explains that the group, like the EPF as a whole, is a network for those seeking to get involved, or for those already involved to share their activities. A lot of GVP work is done in this country, but not a lot is from an explicitly Christian perspective. We emphasize our Gospel call to love our enemies and reconcile all people to each other and to God, to wage peace based on a militantly non-violent perspective.
Death Penalty Abolition - Kathy McGregor (tellervision@gmail.com) says her Prison Story Project has been folded into her Arkansas parish and the EPF. The project has received an evangelism grant to share the film, "On The Row," across the country. She asks NEC members to suggest to dioceses and congregations that they sponsor a free showing. A study guide has gone to the printers and will be a available.
Anti-War/Conscientious Objectors - Bruce Freeman (freeman.bruce@gmail.com) reports that this is a new group, though it speaks to the whole history of EPF. The group will have resources available on the EPF website. The co-convener, Dana Grubb, has prepared an essay on Just War theory for the website. They are also planning to show the film, "Hunger Ward," on the war in Yemen.
Non-Violent Conflict Resolution- Dan Edwards (bdantedwards@gmail.com) tells us that this group is only a month old, but the Exec Committee has asked for a peace-building project, and this will be it. He projects offering educational material such as webinars and workshops to teach skills such as those taught by Mennonites and Parker Palmer. He is in touch with these groups as well as members of other Episcopal bodies. He asks that EPF members email him if they are interested.
Immigrants and Refugees - Mike Wallens (michaelwallens@gmail.com) reports that the Remain in Mexico policy is being lifted; 15,000 people near him (in Texas) have been stuck by reason of this policy. Now he and others are working to assist shelters to prepare for those recently freed. from this policy. There is a lot of work to do in advocacy and education. He is working with Episcopal Migration Ministries.
By reason of shortness of time, Committee Reports were omitted from the meeting agenda. Link here to our EPF Committees, NEC leaders and their charges.
Peace Partner Parishes and Chapters - Melanie invited 3 of our many peace partners to present today:
North Dallas Chapter - Ron Damholt, convener, says that they are based at Episcopal Church of the Transfiguration in Dallas, and have many activities, including film showings. They also meet monthly between Sunday services to offer a "Peace Post," a chance to write, call or email elected officials, with 3 focus issues selected for each month. The idea came from the OGR and the Friends Committee, and has become popular, with full clergy support.
Trinity Cathedral, Diocese of Ohio - Debbie Hunter, co-convener, reports that the history of EPF in Cleveland goes back to 1988. Their work has included their "Cross of Nails" project, Bonhoeffer education, and erecting Peace poles. Their core issues have been human trafficking, death penalty abolition and the war in Yemen.
St. John's Cathedral, Diocese of LA - Jessica Jew, convener, tells that, following the visit of Executive Director Melanie Atha to the cathedral last February, they became a Peace Partner Parish, and then the pandemic struck. Their core issues are homelessness, which is epidemic in LA, and racial justice/ending white supremacy.
All Peace Partner Parishes and Chapters are encouraged to look at their listing on the EPF website to confirm that their leadership is correctly identified and that their other information is current. www.epfnational.org
Closing Prayer was offered by outgoing national Vice Chair, Will Mebane
Meeting was adjourned at 12:15 p.m.
Following the Annual Meeting, a National Executive Council meeting was held, at which time the following were elected to leadership:
The Rt. Rev. Dan Edwards, Chair
Kathy McGregor, Vice Chair
Bob Lotz, Secretary
Rob Burgess, Treasurer
A deficit budget was passed, committee leadership was selected and plans for our next meeting on April 9-10, 2021 were initiated.
This month, our monthly chapter and peace partner parish support forums begin.   The Executive Director and one or more of our action group conveners, committee chairs or National Executive Council (NEC) members will have "office hours" where members can join us via Zoom.   Our first meeting will be on Friday, February 26 at 2:00 pm Eastern, at which time we will poll all those assembled to find a standing date and time for a monthly session.   Each monthly agenda will vary by the needs of those assembled and the social justice issue which is being highlighted for action.  Designed to be mostly a listening and sharing session, we will be keen to hear what our chapters and peace partner parishes are working on and on which they need support from national.  As well, we will highlight any national initiatives in which our members might wish to participate.  Thank you, Kathy McGregor, for having this wonderful idea for us to be able to share our resources and work. Questions? Contact Melanie Atha at epfactnow@gmail.com
EPF Committees are comprised of volunteers who do the administrative work of EPF. These committees are led by members of the NEC but are open to all.
Communications: Establish a communications strategy for EPF; provide Executive Director (ED) content for website, social media, and Constant Contact communications; look at website for adequacy for our needs; manage social media platforms and "comments"; blogging; volunteer to help with virtual office details. (NEC leadership: Bruce Freeman, OH; Rob Burgess, MI; Cody Maynus, SD; Randy Heyn-Lamb, CA)  
Sustainability: Develop a multi-year diversified development plan and goals for EPF; help with fundraising, budgeting, determining long range financial needs and campaigns; help consider how EPF money should be managed; determine electronic banking needs and look at bank investments to determine suitability for managing EPF's money. (NEC leadership: Kathy McGregor, AR; Chris Sabas, MD) 
Membership:  Create the requirements and commitments for EPF membership for individuals; recruiting member initiatives; help look at donor and contact database management; chapter and peace partner recruiting. (NEC leadership: Rev. Christy Close Erskine, OR: Rev. Richard Wineland, TN)
Programming: Help with resources for missions of EPF (curriculum, materials, speakers' bureau, etc.) and pilgrimages (urban pilgrimages and special events); consult on management of EPF virtual store; help plan for 2022 General Convention, review and expand partnership with other peace organizations. (NEC leadership: Bob Lotz, MI; Rev. Mike Wallens, TX; Rt. Rev. Dan Edwards, CO)
Siblings in Christ: God commands us through Jesus Christ to love one another. In baptism, we promise to seek and serve Christ in all persons, loving our neighbors as ourselves and to strive for justice and peace, and respect the dignity of every human being. Let us now honor those vows and pray for our nation in this season of crisis of pandemic and racial oppression, for wise and just leaders, and for the needs of others throughout our country and the world.
We pray for your guidance on all peacemakers, on leaders who value peace, and on everyone who promotes nonviolent solutions to conflict. We pray for a speedy end to all violence and conflict around the world.
God of peace and gentleness,
Hear our prayer.
We pray for the strength of heart and mind to look beyond ourselves and address the needs of our siblings throughout the world; for the rural and urban poor; for the rebuilding of
our communities; and for an end to the cycles of violence that threaten our future.
God of generosity and compassion,
Hear our prayer.
We pray for all nations, that they may live in unity, peace, and concord; and that all people may know justice and enjoy the perfect freedom that only God can give.
God of liberty and freedom,
Hear our prayer.
We pray that the Holy Spirit may embrace the most vulnerable members of our society; we pray also for an end to the growing disparity between the rich and poor; and for the grace and courage to strive for economic justice.
God of all gifts and blessings,
Hear our prayer.
We pray for an end to prejudice throughout our country and the world; that we will respect all people as precious children of God; and that racism, sexism, and all other forms of discrimination will be forever banished from our hearts, our society, and our laws.
God of fellowship and equality,
Hear our prayer.
We pray for a reverence of creation; that we will have the tools and the will to conserve it; that we will use its bountiful resources in the service of others; and that we will become better stewards of all that has been entrusted to us.
God of nature and the universe,
Hear our prayer.
We pray for all immigrants, refugees, and pilgrims from around the world, that they may be welcomed in our midst and be treated with fairness, dignity, and respect.
God of outcasts and wanderers,
Hear our prayer.
We pray for the sick, especially in this COVID-19 pandemic, for all you are suffering, the aged and the infirm; for those with physical or mental disabilities; that all may have access to proper health care; and that God's loving embrace may be felt by all who suffer.
God of comfort and healing,
Hear our prayer.
We pray for all prisoners and captives; that a spirit of forgiveness may replace vengeance and retribution; and that we, with all the destitute, lonely, and oppressed, may be restored to the fullness of God's grace.
God of absolution and mercy,
Hear our prayer.
We pray for all children and families, and particularly for the orphaned, neglected, abused, and those who live in fear of violence or disease; that they may be relieved and protected.
God of children and families,
Hear our prayer.
We pray for the reconciliation of all people, and for the Church throughout the world, that it may be an instrument of your healing love.
God of outreach and restoration,
Hear our prayer.
We pray for all who have died as a result of violence, war, disease or famine, especially those who died because of human blindness, neglect, or hardness of heart.
God of eternal life and resurrecting love,
Hear our prayer.
Almighty God, you have promised to hear what we ask in the name of your Son. Watch over our world now and in the days ahead, guide our leaders and all leaders, guide them in all knowledge and truth and make your ways known among all people. In the passion of protest and reform, give us all open and receptive spirits; in the complexities of the issues we face, give us courageous hearts. Accept and fulfill our petitions, we pray, not as we ask in our ignorance, nor as we deserve in our sinfulness, but as you know and love us in your Son Jesus Christ.
AMEN.
Adapted from the Episcopal Litany for Social Justice (https://episcopalchurch.org/library/article/episcopal- litany-social-justice) 
The Rt. Rev. Dan Edwards (CHAIR)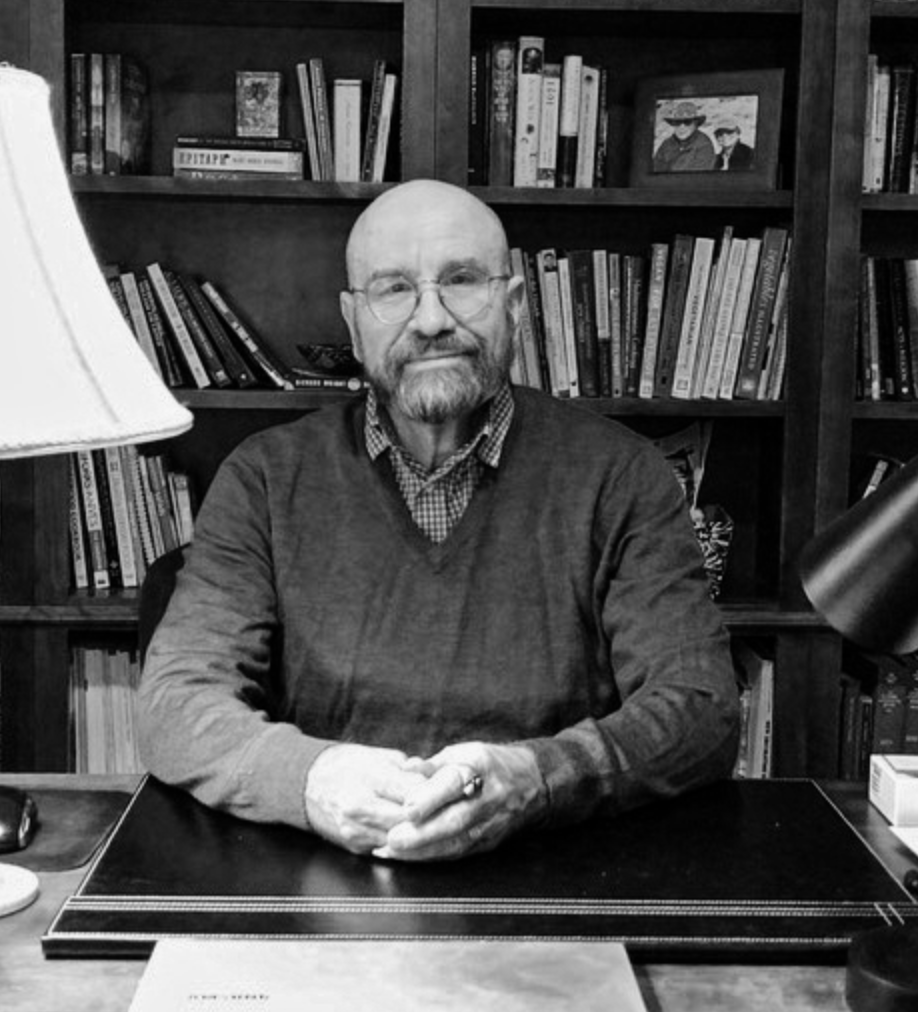 Dan Edwards divides his time between Colorado and Ohio. He served 11 years as Bishop of Nevada, following 18 years as a parish priest in Macon, Georgia. He has long been a supporter of EPF but has only been active with EPF this past year. He is also involved with Bishops United Against Gun Violence, Bread for the World, and several Colorado gun violence prevention and hunger advocacy groups. Up to now his social justice work has focused on broad based community organizing. He is a reader and supporter of the non-violence work of the Lombard Mennonite Peace Center and Eastern Mennonite University's Conflict Transformation Program.
The Most Rev. Paul Lebens-Englund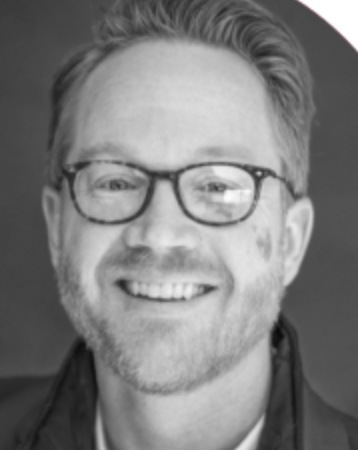 Paul Lebens-Englund lives in Minneapolis, MN where he has served as the Seventh Dean of Saint Mark's Episcopal Cathedral since 2014. Paul is a GenXer from the Pacific Northwest, so identifies both generationally and culturally as a proud product of 'The Nones.' Paul graduated from The Evergreen State College in 1997 with a Bachelor of Arts degree, emphasizing political economy and theology. Following a brief first career in community mental health and addiction work, Paul and his wife, Erica, moved to Berkeley, CA with their five-month-old son, Isaac, to begin seminary studies at The Church Divinity School of the Pacific, from which Paul graduated with an MDiv. in 2004. Paul was ordained to the Diaconate in June 2004 and to the Priesthood in January 2005, both at The Cathedral of Saint John the Evangelist in Spokane, WA where he served as Priest Associate from 2004-2007. Serving at the local, diocesan, and church-wide levels, Paul has given particular focus to ministry development, congregational development, and sustainable community engagement. Convinced that a primary function of the Church is to leaven social justice work with healthy human beings, Paul's pastoral ministry emphasizes personal spiritual wholeness as the basis for deep community wellness – managing the divisions within us as an essential pre-requisite to tending the division among and around us – addressing both symptoms and sources of the violence that afflicts us.
The Rev. Cody Maynus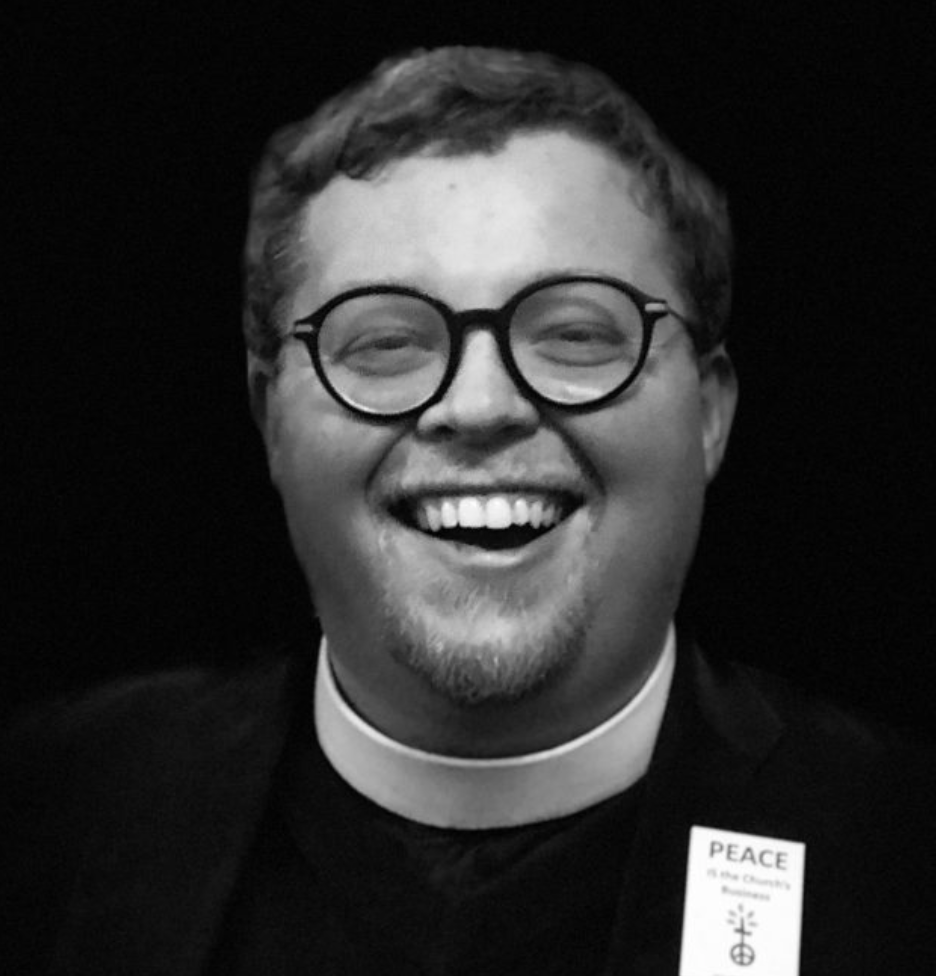 Cody Maynus (he/him/his) is a priest of the Episcopal Diocese of South Dakota. He serves as the Rector of St. Andrew's Church in Rapid City, SD and as the Program Director and Chaplain of Thunderhead Episcopal Center. Cody is a founding editor and serves on the board of Earth & Altar and was just appointed to the Rapid City Human Rights Commission. Cody had the privilege of serving on the EPF Young Adult Delegation to the 79th General Convention in 2018. He is most passionate about racial justice and anti-militarism.
The Rev. Richard Wineland (CHAPLAIN)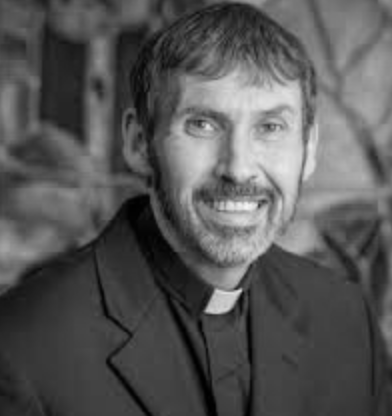 I grew up in the Allegheny Mountains of Central Pennsylvania, near the railroad city of Altoona. I studied at both Penn State University and Goshen College in Indiana, graduating with a bachelor's degree in Music. I received a Master of Divinity degree from Mennonite Theological Seminary in Indiana in 1993 and am celebrating 27 years in ordained ministry this year. I have also studied at the Lutheran School of Theology in Chicago and Lutheran Theological Seminary at Gettysburg, and am completing a Doctor of Ministry at Bexley Seabury Episcopal Seminary. I served as a Mennonite and ELCA Lutheran pastor for 10 years prior to becoming an Episcopal priest, leading Mennonite and Lutheran congregations in Pennsylvania, Indiana and Tennessee, as well as Episcopal parishes in Indiana and Tennessee. My canonical residency is in the Episcopal Diocese of Northern Indiana.
As a Mennonite pastor I was inspired by the Peace Church tradition, and over the course of my ministry I have been involved in a number of social change and nonprofit organizations, serving on a variety of boards of directors and in executive leadership. Currently I serve on the Board of Directors of the Nashville Peace and Justice Center, the Executive Committee of NAACP Nashville, and on the Boards of two church-wide organizations, Recovery Ministries of the Episcopal Church, and the Episcopal Peace Fellowship.
I am a lifelong singer and musician, a published composer, and have performed at the Grand Ole Opry House and on national television. For several seasons I've also been a member of the Nashville Symphony Chorus. I've been blessed to have had some success as a writer, with a number of articles published in both academic journals and denomination-wide publications (including the Anglican Digest and The Living Church) over the course of my ministry.
I am also blessed to be serving three parishes here in Nashville: I oversee the recovery ministry at St. Augustine's Chapel at Vanderbilt University, coordinate a mission outreach at Christ Church Cathedral, and am interim priest at St. Philip's Episcopal Church. I am married to Lee Armstrong, a musician, poet, and registered nurse at Vanderbilt Children's Hospital. Together we have seven adult children, scattered from Texas to Indiana. We make our home in Nashville.
Rob Burgess (TREASURER)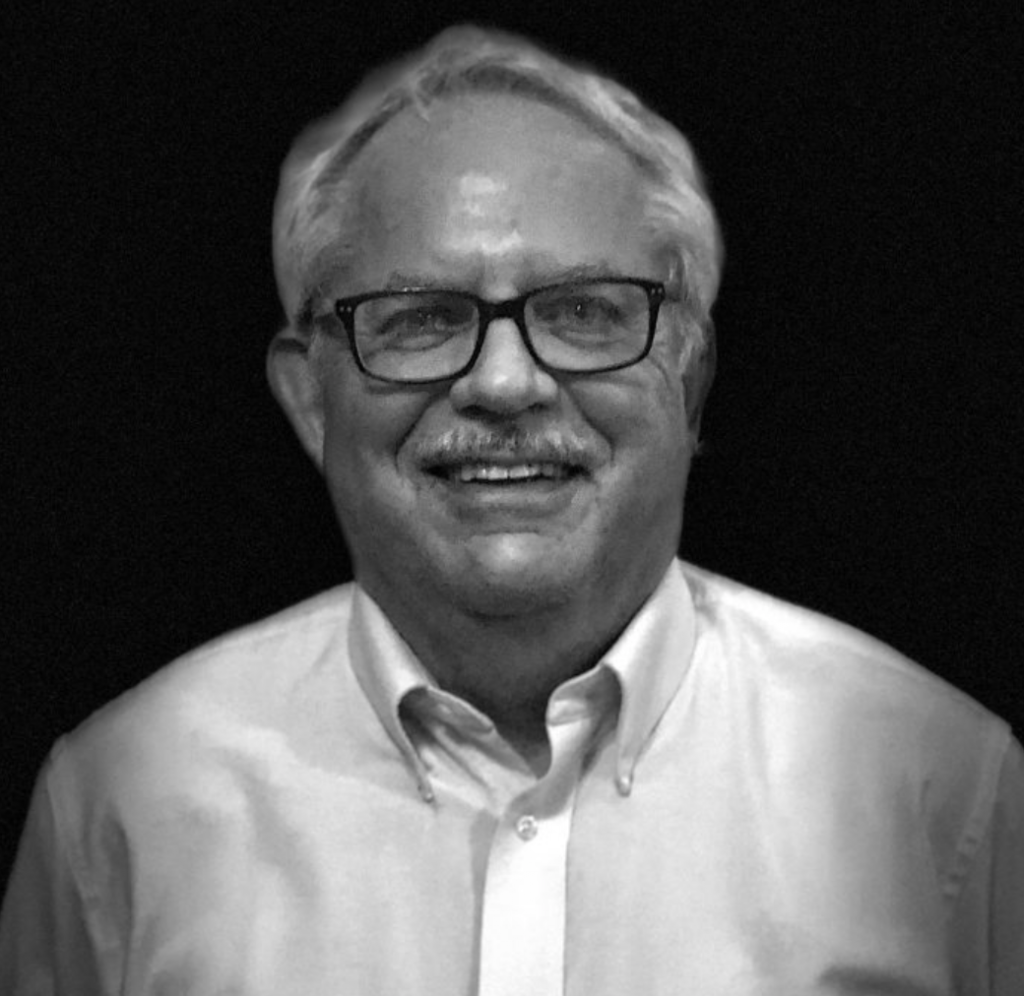 Rob Burgess is a retired CPA with 40 years of experience in accounting and finance. Rob retired from a position as Chief Financial Officer for a local school district in Southwest Michigan. He is also a Past President of the Michigan School Business Officials. He is the coordinator for a Volunteer Income Tax Assistance program in two counties. He serves on the Boards of the Benton Harbor Soup Kitchen and Emergency Shelter Services, which operates a homeless shelter. He is active with SW Michigan Interfaith Action No Longer a Stranger and the secular Berrien Immigrant Solidarity Network. He is a member of St. Augustine of Canterbury in the diocese of Western Michigan. He has served as Treasurer of EPF the last several years.
Bruce Freeman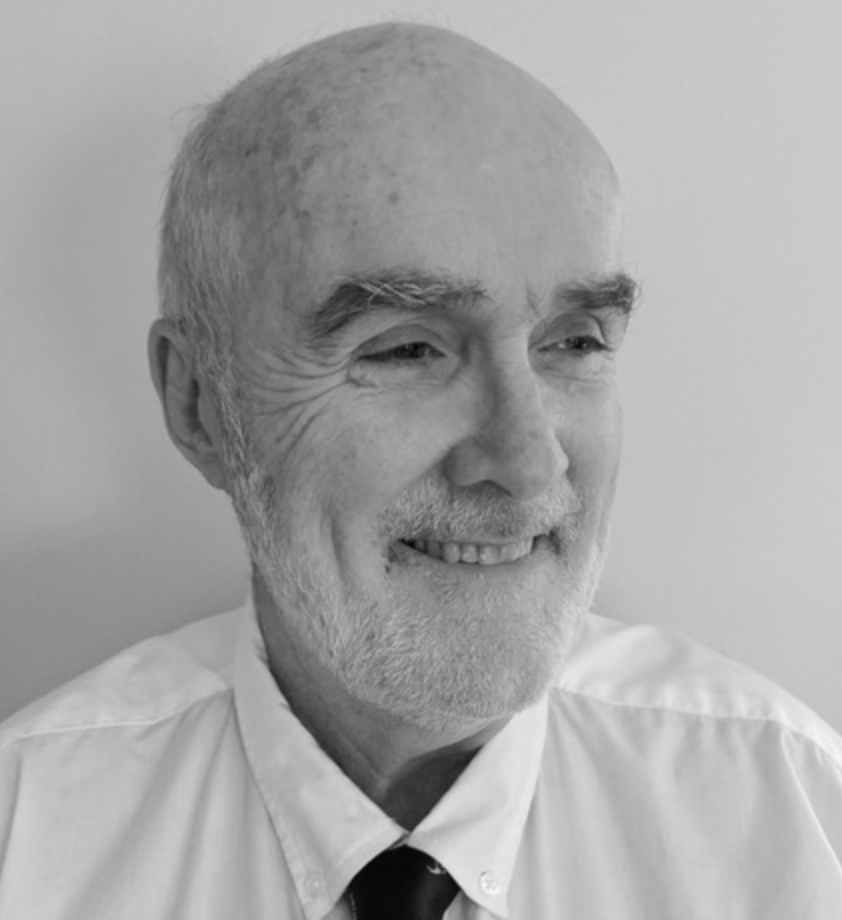 I am a life-long Episcopalian, originally from Worcester, Massachusetts, presently living in Akron Ohio with my wife Janie, a social worker, and our year-old black lab Barry. We are members of Trinity Cathedral in the Diocese of Ohio, an inner-city parish.
Jane and I graduated from the University of Vermont in 1971, and soon joined V.I.S.T.A., being assigned to Warren Ohio, where we were assigned as Juvenile Court Probation Officers. We instituted an alternative to incarceration for young persons who had been sent to the Ohio Youth Commission for minor offenses or being a runaway and began a community-led recreation program for underprivileged kids on the schools.
Trained in urban planning at University of Akron, I had worked for regional economic development in an impoverished Appalachian area in southwest New York State. Our Appalachian Regional Commission (ARC) agency was on land owned by the Seneca Nation. My planning career also included being Assistant Planning Director for Neighborhood Development for the City of Cleveland.
Having been a member of several Episcopal parishes in Massachusetts, New York and Ohio, I have been fortunate to have been involved in numerous ministries, including Habitat for Humanity (Common Mission Coalition), Family Promise emergency overnight shelter for Akron families, youth mission trips to Monessen/Charleroi in southwest Pennsylvania. I was a co-chair of St. Paul's Episcopal Church's Mission and Outreach effort. Also, I was a Trinity Cathedral co-leader with the 40-parish Greater Cleveland Congregations (GCC) initiative, an affiliate of the international Industrial Areas Foundation (IAF). Our parish efforts are focused on criminal justice, education and gun violence prevention. Most recently, I am currently co-leader at Trinity Cathedral of our Chapter of the Episcopal Peace Fellowship, focusing on 1/ the humanitarian tragedy in Yemen, 2/ ending Ohio's death penalty, and 3/ ending the scourge of human trafficking in NE Ohio and beyond.
My spiritual commitment to help those in need has been greatly reinforced by Presiding Bishop Curry's faithful call to action and the clergy leadership at Trinity Cathedral, who every Sunday preached to us for social action and would always close the service with a clarion call to service beyond the walls of the Cathedral. The spirit stayed with us well past the Sunday services.
"Truly I tell you, whatever you did for one of the least of these brothers and sisters of mine, you did for me." (Mathew 25:40)
Bob Lotz (SECRETARY)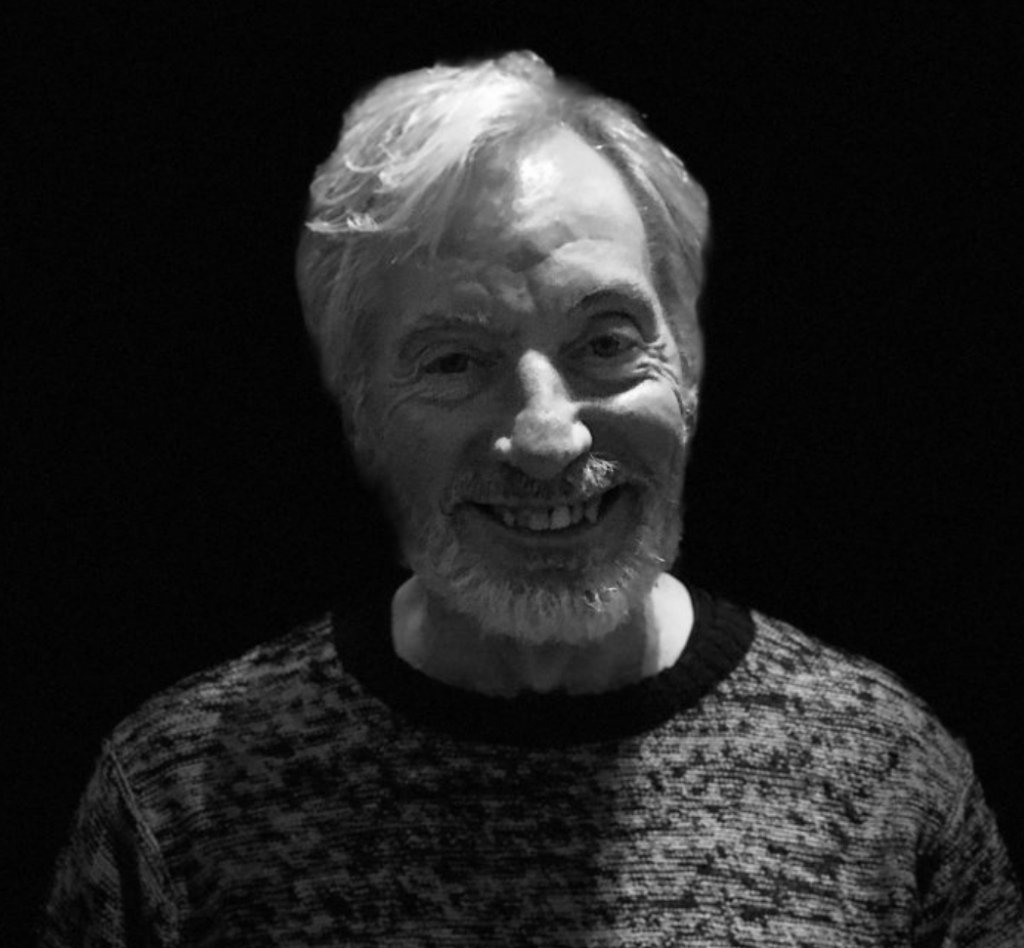 I fled Catholicism after high school. In college, in the late 1960s, I joined Students for a Democratic Society, participated in the anti-Vietnam War movement, the civil rights movement (including the BPP's Free Huey/Free Bobby campaigns), helped out a union on strike against GE, and learned from my friends who were part of what's now called second wave feminism. I graduated into Trotskyism.
As I started a family and a small business I moved out of activism; but years later I found the local Episcopal church at the soup kitchen in town. I joined and started learning a little theology. I discovered that the Gospel provided a way to seek justice without being tied to the two parties managing our racialized capitalism, but also without the sectarianism of the left. However, apart from the priest-in charge, most of the people in this congregation didn't seem to share my excitement over the Gospel's revelation; one told me, "You know we're all conservatives here."
But my diocese asked me to go off to Bishops United's first national gathering to end gun violence. I was amazed! Here were perhaps 250 Episcopalians, and all were excited for "Reclaiming the Gospel of Peace," as the gathering was entitled. I first met the EPF at that gathering and signed up.
I'm a privileged old white man with a lot of movement history, not a lot of church background. I'm still trying to dig myself out from under the racism and misogyny that my social location bestows upon me. I try to do justice, love mercy, and walk humbly as a member of the Jesus movement, knowing that I can only be a place-holder for the youth, women and people of color we so desperately need in EPF's leadership.
Kathy McGregor. (VICE CHAIR)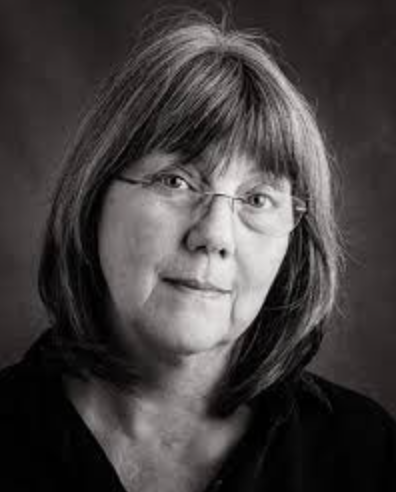 I founded and am the project director for The Prison Story Project, a non-profit ministry of St. Paul's Episcopal Church in Fayetteville, Arkansas in 2012. This ministry benefits incarcerated women and men as they explore their truths through creative writing and storytelling. Their writing is curated into a staged reading and shared first, inside the prison, and then outside for communities. The goal of this ministry is to enable those whose voices have been locked away to tell their stories, allowing communities to witness the humanity of the incarcerated through their own words.
I also provide a harm reduction ministry (needle exchange, HIV testing, free condoms, Naloxone kits, and Fentanyl test kits) at St. Paul's Community Meals ministry to folks in need who come to share a meal every Wednesday.
I am also a postulant for Holy Orders for eventual ordination to the diaconate. I graduated from the Iona Collaborative in Arkansas in June of 2020 and hope to ordain sometime in 2021.
The Rev. Christy Close Erskine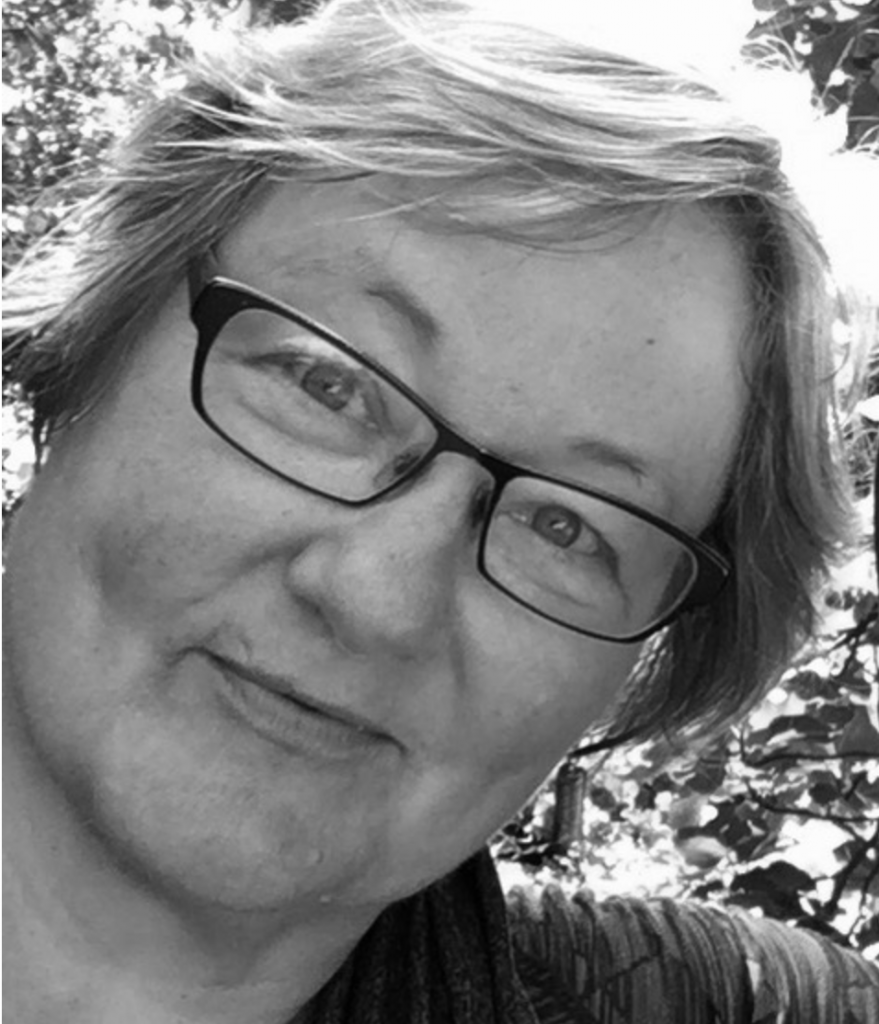 My name is Christy Close Erskine and I currently live with my husband, Jack in Sisters, Oregon, having retired from parish ministry in January 2018. We have three grown children, two in NYC and one in Illinois.
I'm a lifelong Episcopalian, who grew up in the Seattle area. I served the first 15 years of my vocational life in health care as an Occupational Therapist and later in health care management. I was ordained in the Diocese of Olympia in 1994 after attending Yale Divinity School and have served in parishes in Vancouver, WA, Bend, OR and Coos Bay, OR.
I have always loved the church and been active in it. From a young age my baptismal covenant had a claim on my life and it continues to tug on my heart and guide the ministries that I'm drawn to as a new retiree. This is especially true of the question, "Will you strive for peace and justice and respect the dignity of every human being?" My answer continues to be a resounding, "I will with God's help!"
I'm currently active in statewide interfaith immigration work, anti-racism education and reflection through facilitating Sacred Ground Circles, participating in the weekly BLM protest in our small rural town of Sisters and actively working to fight voter suppression. All of these areas can be found under the umbrella of EPF and I'm excited to offer my gifts to serve on the National Executive Committee.
The Rt. Rev. Dr. Shannon MacVean-Brown
The Rt. Rev. Dr. Shannon MacVean-Brown was elected bishop by the people of the Episcopal Church in Vermont on May 18, 2019 and was ordained and consecrated bishop on September 28, 2019. She is the 11th bishop of the Diocese of Vermont.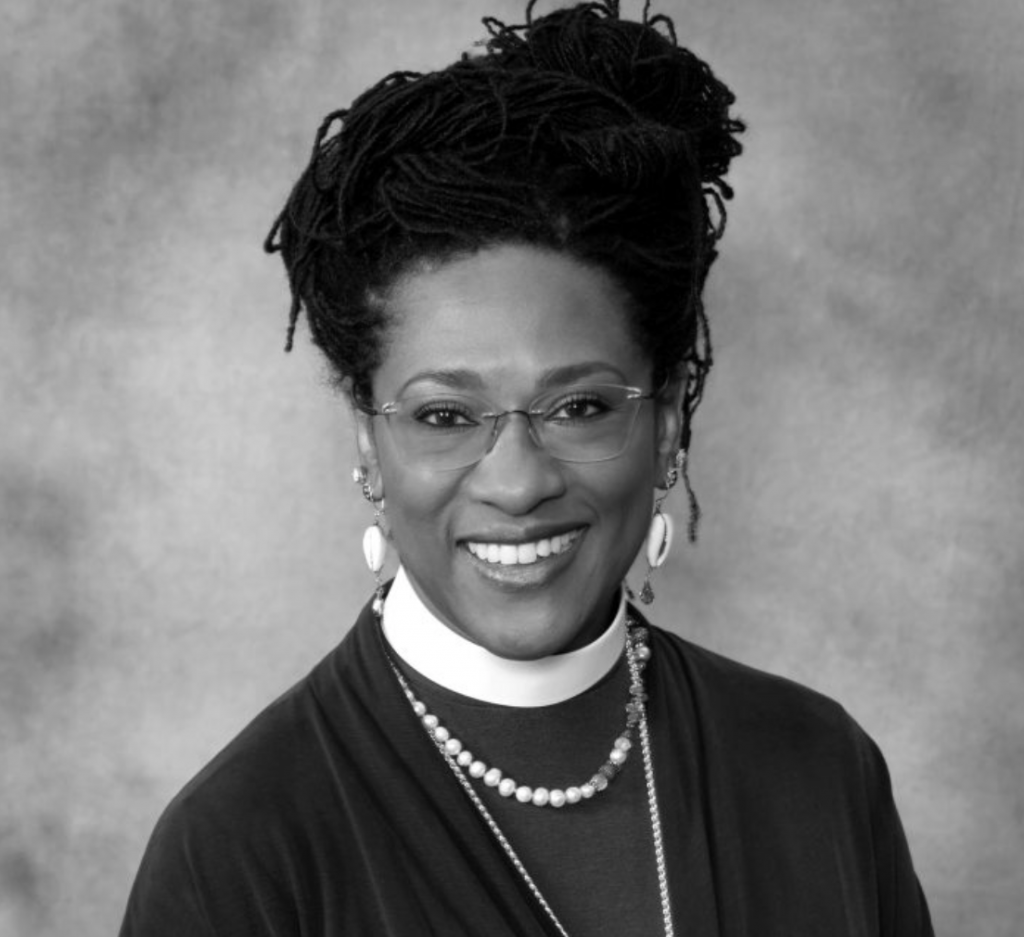 Ordained a priest in 2005, Bishop Shannon is particularly committed to community engagement, social justice, and leading in multigenerational and multicultural communities through formation, liturgy, pastoral care, and the arts. "I am always at heart an artist," she said after her election as bishop. "I express this in the liturgies I create, my poetry and icon writing, and in other creative endeavors that nourish my spirituality."
Prior to her election as the 11th Bishop of Vermont, Bishop Shannon served as interim rector of St. Thomas Episcopal Church in Franklin, Indiana, a rural congregation committed to radical welcome and service to the community. She has also served at Christ Church Cathedral in Indianapolis and St. John's, Speedway in the Diocese of Indianapolis and several parishes in the Diocese of Michigan, including St. Matthew's & St. Joseph's in Detroit, where she was rector from 2006 to 2013. Bishop Shannon has led diocesan initiatives in both Michigan and Indianapolis and served the wider Episcopal Church in a variety of ways. She is currently a member of the Episcopal Church Taskforce on Women, Justice, and Reconciliation.
An experienced leader and community organizer, Bishop Shannon has held national leadership roles with Faith in Action, a national community organizing network, and has led Faith in Indiana and Act Indiana, partner organizations working on innovative, multi-faith solutions to statewide issues including immigration, mass incarceration, and access to healthcare and childcare. During her time in Detroit, she founded and led the Greater Woodward Community Development Corporation, which advances economic opportunities and well-being of underserved residents of Detroit's North End.
Bishop Shannon holds a B.F.A. from Kendall College of Art & Design in Grand Rapids, an M.Div. from Seabury-Western Theological Seminary, and a D.Min. from Ecumenical Theological Seminary in Detroit, where her dissertation was titled "Womanist Theory: An Appreciative Agenda for the Episcopal Church." Before entering seminary, she worked as a commercial interior designer and jewelry designer.
Bishop Shannon and her husband, Phil, have been married for 27 years. Together they have a teenage daughter and a chihuahua named Detroit.
The Rev. Deacon Chris Sabas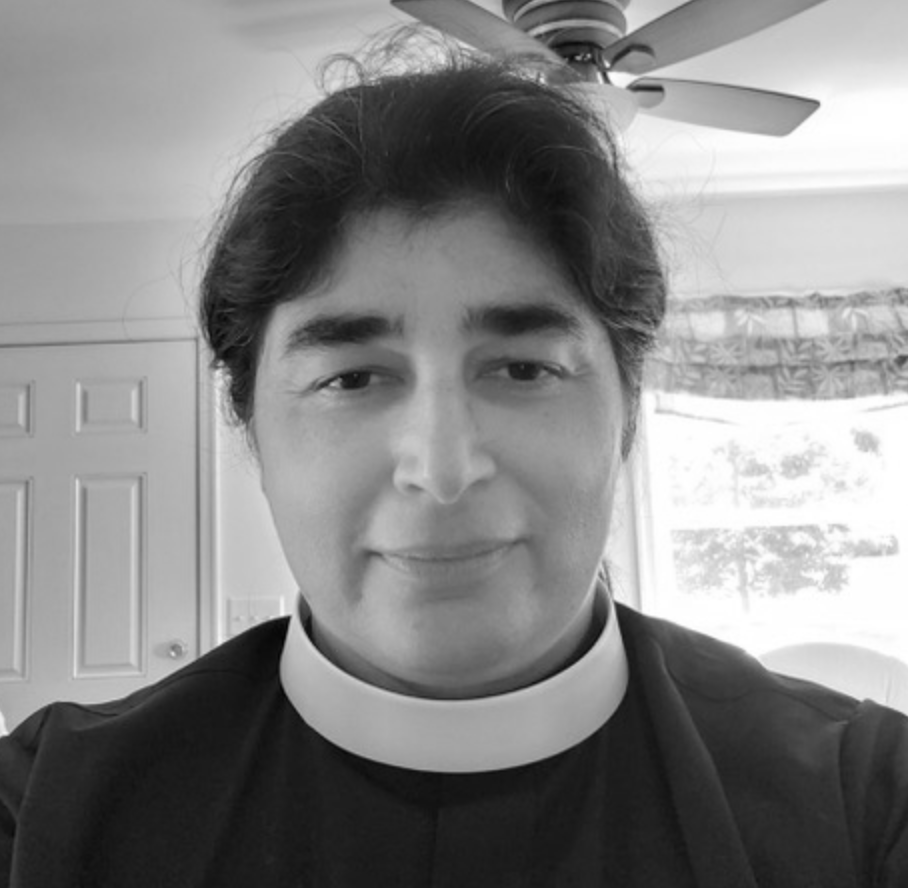 The Reverend Deacon Christine ('Chris') Sabas: I currently serve as the 'deacon in residence' at St. Andrews, Princess Anne, Maryland, Diocese of Easton. I am the primary pastoral presence and will help guide the community to call its next rector. While still discerning priesthood, I was part of a historic group. Eight of us were ordained to the diaconate after completing a two-year program, with two being the first African-American women to be ordained, and me as the first Iranian-American to be ordained.

Born in Shiraz, Iran, I arrived in the U.S. in mid-1975 becoming a naturalized citizen. I am a 'retired' immigration attorney, with nearly ten years of litigation experience. I closed my practice and joined Christian Peacemaker Teams, serving for approximately five years in a variety of capacities: full time team member, reservist, corps representative and Steering Committee Member. I spent a brief period of time in Hebron, Palestine, Colombia and the US Borderlands. I served primarily with the Aboriginal Justice Team (now the Indigenous Peoples' Solidarity Team) and was a part of CPT's nearly five-month presence with the Elsipogtog First Nation (Mi'kmaq band) and their nonviolent pushback against proposed shale fracking, which received international attention.
The Rev. Mike Wallens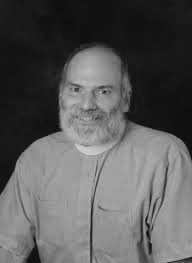 Originally from Chicago, I was raised in the Jewish tradition. I took a detour along the way and has been an Episcopal priest since 1978. I have served in seven Episcopal schools in four states. I have also served in diocesan staff positions in Chicago and served in long-time supply and Interim positions in many churches. In addition, I have served as chaplain at Kennedy Airport, worked with youth in juvenile detention and various specialty camps. Additionally I have served as spiritual director, and provided spiritual mentoring for those who feel called to ordained ministry. I met my wife Susan in college (Sewanee) and we have been married for over 40 years. They have two grown sons who currently live in Austin, Texas and have two dogs named Waffles and Obadiah to fill their empty nest.
Currently, I am the Vicar of St. Paul's Episcopal church in Marfa, Texas and serve four other churches in the Big Bend region of Far West Texas. I currently serves as Co-chair of the Rio Grande Borderland Ministries for the Diocese of the Rio Grande which covers all of New Mexico and Far West Texas. This ministry includes working with the Anglican Diocese of Northern Mexico and providing shelters in Ojinaga, Juarez and Palomas Mexico as well as shelters on the U.S. side. I help coordinate responses to the humanitarian crisis along the Southern Border of the United States. I maintain open communication with the Border Patrol in the Big Bend Sector.

As a new year of activism for Palestinian human rights begins, PIN invites you to consider the benefits of organizing as an EPF Chapter or a Peace Partner Parish. To explore those benefits, the Bulletin offers this Q&A with EPF's Executive Director, Melanie Merkle Atha. 
Editor: Melanie, how many EPF Chapters and Peace Partner Parishes (PPP) are there and where are they? 
Melanie: EPF has 82 Chapters and PPPs. A link to our directory, arranged by Diocese, is here: https://epfnational.org/epf-chapters-peace-partners/ The directory helps you locate fellow activists near you, for networking and action.

E: What exactly is a Chapter and what do they do?
M: An EPF Chapter is a regionally based group which works on local peace initiatives within their parish and communities as well as on national and international issues. Chapters sponsor and co-sponsor prayer and public witness events such as peace vigils, liturgies, service projects, film screenings, hosting speakers, and participating in demonstrations. EPF has 27 Chapters. 

E: And Peace Partner Parishes? 
M: An EPF Peace Partner Parish is an institution (congregation, diocese, seminaries, or worshipping community) which is dedicated to social justice and is seeking to grow its justice and peace ministries with the support of the Episcopal Peace Fellowship National. EPF has 55 PPPs. 

E: Do all Chapters and PPPs focus on identical issues or does advocacy vary?  
M: Each Chapter or PPP is autonomous. Each chooses the issues on which they advocate as they are led by the Holy Spirit and as makes sense for the concerns facing their community. Most focus on two or three issues, and often they choose one local or state-wide issue, such as death penalty abolition, unique environmental problems, or human trafficking, as well as one national or international issue, such as abolition of nuclear weapons, gun violence prevention, or Palestinian human rights.  

E: If there is no Chapter or PPP in my diocese, what do I do? 
M: New Chapters and PPPs are enthusiastically welcomed. In order to form a Chapter, one simply needs to gather as few as five like-minded justice advocates and let EPF National know (epfactnow@gmail.com). PPPs are organized with Vestry approval. Annual dues for PPPs and Chapters are $250. 

E: What are the benefits of membership? 
M: The primary benefit is connection with a network of people and parishes dedicated to social justice ministry -- our Action Group networks -- which include Anti-Racism, Gun Violence Prevention, Abolition of the Death Penalty, Environmental Justice, Palestine-Israel Network, Gender Violence Prevention, Advocacy in Support of Refugees and Immigrants, and our longstanding Anti-War Efforts (including support for Conscientious Objectors, Abolition of Nuclear Arms, and Abolition of Drone Warfare). 

Other benefits include:
**A listing in EPF's Chapter and PPP Directory (see above)
**Access to the EPF Constant Contact account to send engaging group emails 
**Consultation time with EPF's leadership on your peace and justice work
**A beautiful poster of the Bp. Paul Jones Icon, created by the Rev. Canon Robert Two Bulls for EPF
 **For PPPs, a certificate identifying your congregation as a Peace Partner Parish, with use of our logo on your parish website
 **Weekly Peace Out newsletter, highlighting our work across the country, regularly featuring individual Chapters and PPPs. Please send your news to us at epfactnow@gmail.com so we can help promote your justice work in Peace Out, on our website and on our EPF Facebook page
**Access to our online preaching series, which is tied to the lectionary and will highlight EPF social justice ministries
**A visit from our Executive Director, who travels the country in support of EPF National and our Chapters and PPPs. When in your neighborhood, the E.D. is available for leading forums, preaching, participating in demonstrations and witness, recruiting for new ministries, and educating people about our Gospel call to social justice advocacy. Otherwise, she can be available for Zoom or other virtual programming
 **Access to our curricula for certain of our social justice ministries, as you have a need for adult Christian education classes and community education. The EPF Store offers our new "Justice is Love in Action" T-shirts and other items which make EPF visible in the world
 
E: What innovations has EPF put in place to meet the challenges of COVID-19?
M: Along with many institutions, EPF has discovered the value of Zoom for connecting and organizing. New for 2021 are our monthly Chapter and PPP Zoom check-ins. The Executive Director and one or more of our action group conveners, committee chairs or National Executive Council (NEC) members will have "office hours" where members can join us. Our first meeting will be on Friday, February 26 at 2:00 pm Eastern, at which time we will poll all those assembled to find a standing date and time for a monthly session. Each monthly agenda will vary by the needs of those assembled and the social justice issue which is being highlighted for action. Designed to be mostly a listening session, we will be keen to hear what our Chapters and PPPs are working on and on which they need support from EPF National. As well, we will highlight any national initiatives in which our members might wish to participate.
 
E: Readers of EPF-PIN's Local Organizing Bulletin have a special interest in advocacy for Palestinian human rights. What can you tell us about that?
M: In EPF, the Palestine Israel Network is a tightly organized and effective Action Group which is deeply devoted to creating awareness around the ongoing occupation of Palestine and the plight of the Palestinian people. Across the nation, we have significant presence of individuals, Chapters and Peace Partners dedicated to this work in the dioceses in Washington, West Texas, Western North Carolina, California, Chicago, Connecticut, Los Angeles, Maine, Massachusetts, Rhode Island, Central New York, Rochester, Rio Grande, North Carolina, Oregon, Olympia and Virginia. To be connected with advocates in your Diocese, or if you wish to begin a Chapter or Peace Partner Parish in your community, please email Linda Gaither (lgaither@sonofyork.com) or Harry Gunkel (harry.gunkel@gmail.com), who are the conveners of our Palestine Israel Network Action Group.