Each year, Kenneth Reams, incarcerated in Arkansas, raffles off his artwork to support his ongoing activism and struggle for freedom. This year's raffle features two beautiful, hand-crafted ukuleles created by Kenneth while on death row in Arkansas.
The larger ukulele is 11″x4″x1″, and the smaller ukulele is 10″x3″x1″. Each ukulele comes with its own stand and pick, and the winner will receive a signed certificate of authenticity from Kenneth.
Raffle tickets can be purchased at $20 per ticket, or 8 tickets for $100. A video of the drawing and the announcement of the winner will be posted on www.artist927.wordpress.com on September 1, 2021, and the winner will be notified by email or phone. The prize will be shipped to the winner by First Class Mail. To purchase a ticket, please go to the Prison Story Project and click on the "donate" button and be sure and leave your contact information (phone number, and email address). Upon payment, you will receive an image of your ticket stub, that will be entered into the drawing.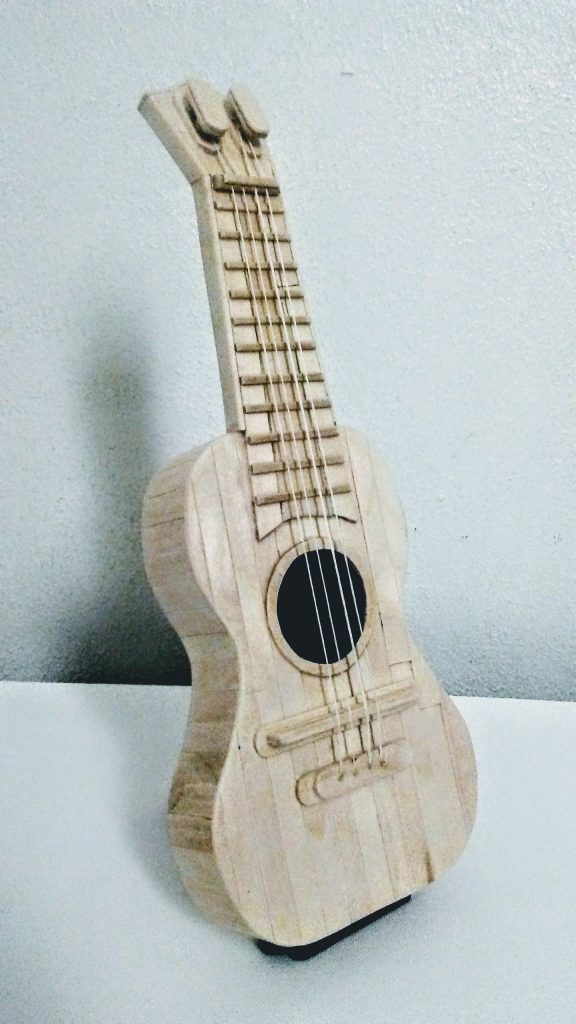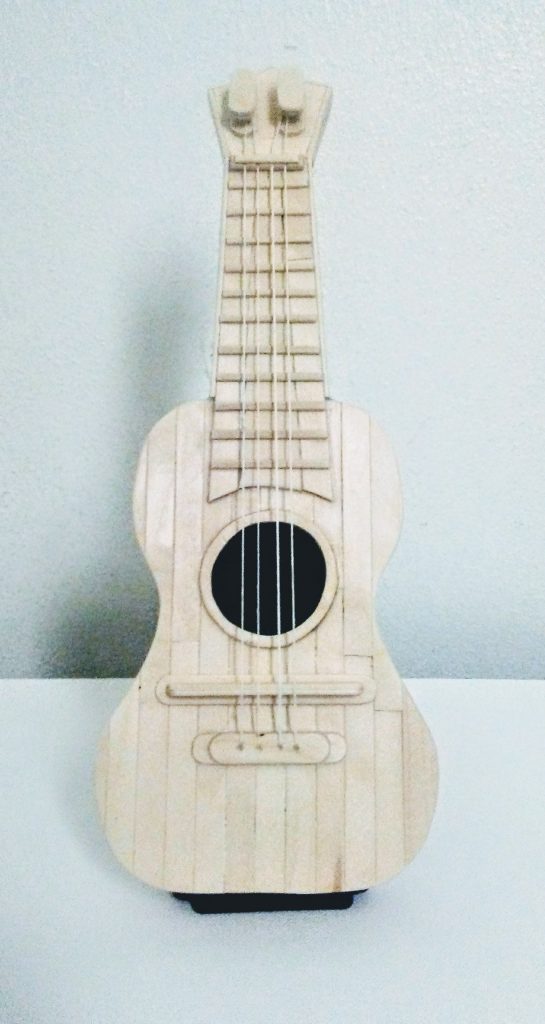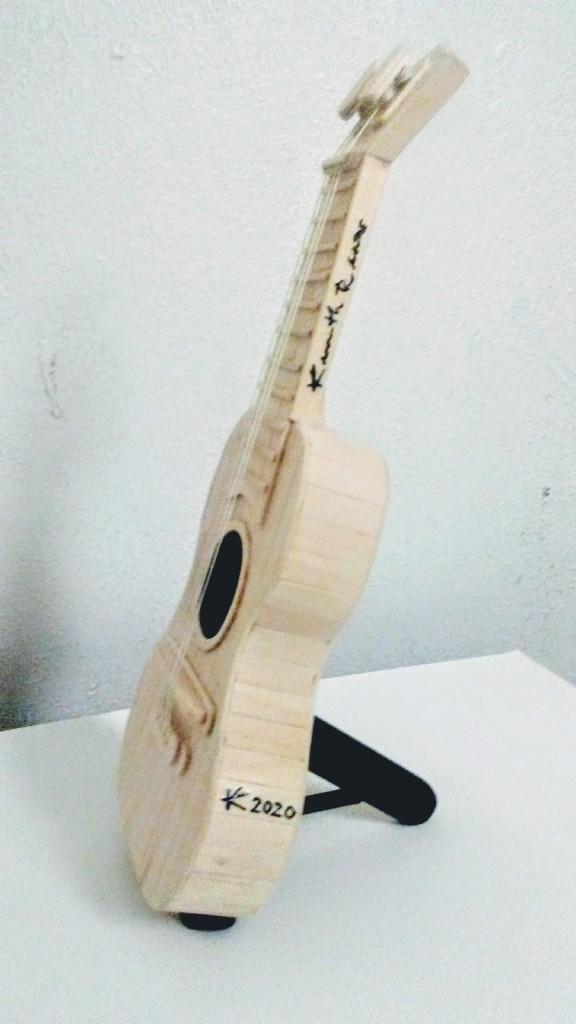 Don Plummer, Community Engagement and Media Relations
Office of the Bishop of the Diocese of Atlanta | The Episcopal Church in Middle and North Georgia sent the following important news to EPF's Death Penalty Abolition Action Group:
The state of Georgia now has an active, bipartisan revocation bill before its state legislature. SB 485 https://www.legis.ga.gov/legislation/59757, that the Diocese of Atlanta is supporting. This bill would resentence all death row inmates to life in prison without the possibility for parole. The Diocese is a supporter and partner with the Roman Catholic Archdiocese of Atlanta in the Georgia Catholics Against the Death Penalty effort https://gacadp.org/.
More broadly, The Diocese of Atlanta is a sponsor and member of The Multi-faith Initiative to End Mass Incarceration (EMI) http://emi.odyssey-impact.org/.
EMI began as a conference on ending mass incarceration at Ebenezer Baptist Church in Atlanta and has since evolved into a multistate effort.
Thanks for your attention and the very important work you do.
St. Matthews Episcopal Church, Rupert Idaho
Presents
Bringing Darkness into Light:
Sharing Stories of Redemption from Men
on Arkansas' Death Row
Film: Sunday, May 2, 2021 4:00pm MST
Join the Zoom film showing here:
https://us02web.zoom.us/j/6344344340
Sewanee: The University of the South Presents
Bringing Darkness into Light:
Sharing Stories of Redemption from Men
on Arkansas' Death Row
April 22, 2021 3:30pm – 4:30pm CST
Join the Zoom here:
https://us02web.zoom.us/j/88510214918
When Kathy McGregor, Project Director for The Prison Story Project, first had the idea to hire professional filmmakers to film a staged reading of stories written by men on Arkansas' death row while on a tour with actors, a stage manager, and a musician in 2019, she had no idea that a pandemic would soon render live tours impossible.
With a major grant from the Whiting Foundation and supportive grants from Episcopal Evangelism Society and Mid-America Arts Alliance, the Prison Story Project was able to hire professional filmmakers to film the staged reading, On the Row, before a live audience at St. James Episcopal Church in Wichita, Kansas while on tour to Episcopal churches across four states. This turned out to be quite providential given the onset of the pandemic.
At a time when more attention than ever seemed to be on the death penalty (New Hampshire (2019) and Colorado (2020) abolished the death penalty and Federal executions resumed this past summer under the Trump administration for the first time in nearly two decades) McGregor felt it more important than ever to continue giving the men on death row a voice to remind us of their humanity, so that we might be encouraged to work towards abolition of the death penalty as we are called to as Episcopalians.
With that in mind, McGregor applied for and recently received a grant from the Episcopal Evangelism Society to provide Zoom presentations of the staged reading, On the Row, to Episcopal congregations across the country throughout 2021.
The Prison Story Project will begin contacting Episcopal Dioceses across the US, encouraging parishes to book Zoom presentations of On the Row. Booked parishes will receive materials for prayerful reflection prior to the showing, with time for a Q&A after the film. The Project will also provide call-in participation from one of On the Row's writers as part of the Q&A as allowed by Varner Prison, where the men on death row are housed in solitary confinement.
For more information about the Prison Story Project, a ministry of St. Paul's Episcopal Church in Fayetteville, Arkansas, please visit www.prisonstoryproject.com. For information about bookings, please contact McGregor at prisonstoryproject@gmail.com or 479-871-4875.
Kathy McGregor is on the National Executive Committee of the Episcopal Peace Fellowship and convener of the Death Penalty Abolition Action Group on our website, www.epfnational.org. More information on current death penalty issues is also available on https://www.facebook.com/EPFdeathpenaltyabolition
Read, listen, or view this sermon using the links below: