The Racial Justice Committee of our General Convention heard testimony last week on EPF's Racial Reparations Resolution, "Owning a Commitment to Reparations":
"Bob Lotz, Episcopal Peace Fellowship member from the Diocese of Eastern Michigan, said reparations must encompass the entire legacy of slavery—both past and present. 'We speak of reparations as our society's debt to the descendants of formerly enslaved people, but we fail to include the need to repair more recent damage. For the last half-century, the U.S. has been whittling away at the slim gains made toward full citizenship, that people of color made in the 1950s, 1960s and 1970s.
"'The urban police state has become militarized, Lotz said. 'A new slavery has arisen through mass incarceration. The right to vote is looking more like a privilege to be denied. The formerly miserly tidbits of welfare and affirmative action are harder than ever to access. Every day, new sins are … piled upon these communities, requiring even more reparations.'
Read the full story from Episcopal News Service here:
https://www.episcopalnewsservice.org/2022/06/28/racial-justice-and-reconciliation-committees-hear-testimony-in-support-of-reparations-ethnic-ministries-move-resolutions-to-house-of-deputies-consent-calendar/
On March 23, 2022, the Presiding Officers' Working Group on Truth-Telling, Reckoning, and Healing released a 39-page report, which contains seven resolutions to be considered by the 80th General Convention. We, the Deputies of Color (a confederation of 253 deputies from the four ethnic caucuses of The Episcopal Church), wholeheartedly support the 92 recommendations contained within the report and urge that the following resolutions that are also contained within the report be adopted by the General Convention.
1. A125, A Resolution Extending and Furthering Beloved Community;
2. A126, A Resolution Supporting a Comprehensive Review of the Book of Common Prayer, The Hymnal 1982, and other approved liturgical material;
3. A127, Resolution for Telling the Truth about The Episcopal Church's History with Indigenous Boarding Schools;
4. A128, Resolution for Healing Surrounding The Episcopal Church's History with Indigenous Boarding Schools and Other Forms of Oppression;
5. A129, Resolution for a Forensic Audit of the Funds of the Domestic and Foreign Missionary Society;
6. A130, Resolution for the Development of Best Practices in Hiring and Developing Organizational Cultural Competencies; and
7. A131, Resolution Regarding Language.
The Deputies of Color see the recommendations within the report as a much-needed paradigm shift away from the traditional model of funding The Episcopal Church's Social Justice Ministry. More specifically, the creation of a perpetual endowment, created from a 10% draw from the Church's $413 Million Endowment, would ensure that the work of dismantling racism within the Church and the greater secular society would become permanent ministry work. The establishment of such a fund would be a major statement of how the church is reckoning with its "complicity in systemic racism rooted in white supremacy and its commitment to developing healing processes that will become a common part of church life." Additionally, adoption of the recommendations would serve as an acknowledgement of the need to address the "legacies of colonialism and imperialism in the church and the urgency of reckoning with generational racial trauma created at times when the church was 'directly the source of suffering and oppression.' "
We thank you in advance for your support of the above-indicated resolutions. We urge that you share this statement of support and this important report with your bishop(s) and deputation. As what the late Senator John Lewis once said, ""If not us, then who? If not now, then when? We may not have chosen the time, but the time has chosen us". You and I can be part of proclaiming God's dream of becoming the Beloved Community.
Respectfully Yours,
Joe McDaniel, Jr.
Convenor for The Deputies of Color
To the 80th General Convention
Asian/Pacific Islander Caucus:
Ryan Kusumoto, co-chair, Diocese of Hawaii
Alan Murray, co-chair, Diocese of Oregon
Canon Barbara Okamoto Bach, secretary, Diocese of New Jersey
Black Caucus:
The Hon. Rose Sconiers, co-chair, Diocese of Western New York
Louis Glosson, co-chair, Diocese of San Diego
Krisita Jackson, secretary, Diocese Central Florida
Dianne Audrick Smith, Diocese of Ohio
Indigenous Caucus:
The Rev. Br. Simeon Powell, co-chair, Diocese of Northern California
Minnie Steele, co-chair, Diocese of Minnesota
The Rev. Michael Sells, secretary, Navajoland Area Mission
The Rev. Rachel Taber-Hamilton, Diocese of Olympia
Latin Caucus:
Wendy Cañas, co-chair, Diocese of New York
The Rev. Daniel Vélez-Rivera, co-chair, Diocese of Virginia
The Rev. Jose Rodriguez, secretary, Diocese of Central Florida
Read, listen, or view this program using the links below:
Join EPF for our monthly chapter support call on Friday, August 27 at 2:00 pm Eastern over Zoom for an hour of learning on the Doctrine of Discovery. Email epfactnow@gmail.com for the Zoom link.
Papal Bulls of the 15th century gave Christian explorers the right to claim lands they "discovered" and lay claim to those lands for their Christian Monarchs. Any land that was not inhabited by Christians was available to be "discovered," claimed, and exploited.  These Papal Bulls laid the groundwork for what we know today as international law, because they were generally accepted as legal rules that governed the conduct of monarchs (or nations), vis-à-vis other monarchs (or nations).

This Discovery Doctrine, or 'Doctrine of Discovery,' then became a notion of public international law proffered by the United States Supreme Court in a series of decisions, initially in Johnson v. M'Intosh in 1823.  Under it, title to newly discovered lands lay with the government whose subjects discovered new territory. The doctrine has been primarily used to support decisions invalidating or ignoring Indigenous possession of land in favor of colonial or post-colonial governments. The Doctrine of Discovery governs United States Indian Law today.  

Please join us for a presentation offered by the Rev. Deacon Chris Sabas, showcasing the doctrine's history and how it still impacts US jurisprudence today.  Prior to being ordained to the vocational diaconate, Deacon Chris was a licensed attorney, focusing on US immigration law.  After closing her practice, she joined Christian Peacemaker Teams and served within a variety of Indigenous communities where she focused on how the Doctrine of Discovery currently impacted the communities' claims to sovereignty.  She also is a member of the Episcopal Peace Fellowship's National Executive Council. 
In light of the recent Statement on Indigenous boarding schools by Presiding Bishop Michael Curry and President of the House of Deputies Gay Clark Jennings, I have been reflecting on not only what I know about this legacy, but my past service with Christian Peacemaker Teams where I primarily served with the Aboriginal Justice Team ("AJT") as well. [1]
We accompanied and supported Indigenous communities seeking justice and defending their lands against corporate and government exploitation without community consent. My most memorable accompaniments include the Grassy Narrows First Nation, the Barriere Lake Algonquins, and the Elsipogtog Mi'kmaq First Nation. I was also privileged to co-present a workshop at a Toronto Truth and Reconciliation Commission ("TRC") gathering, and I gave multiple presentations on the Doctrine of Discovery, using the Grassy Narrows communities' complex lawsuit as an example of how the doctrine survives and is applied within Canadian jurisprudence[2].
With Presiding Bishop Curry's and House of Deputies President Jennings' statement, we now wait for the Executive Council to deliver a detailed proposal for addressing the Episcopal Church's participation in the Indigenous boarding schools' legacy. I do wonder how Canada's Truth and Reconciliation model can guide us. Canada's Commission was formed as a result of The Indian Residential Schools Settlement Agreement, the largest class-action settlement in Canadian history. One of the elements of the agreement was the establishment of the Truth and Reconciliation Commission of Canada to facilitate reconciliation among former students, their families, their communities and all Canadians. Canada has recently received international news coverage regarding discoveries of mass graves at former 'Indian Residential Schools.' Canada has acknowledged that physical and sexual abuse was rampant in the schools, with students beaten for speaking their native languages.
While many refuse to budge from the notion that, while "such a darn shame," the conquest is ancient history, many others are attempting to live in right relationship. An increasing number do look to indigenous voices, in humility, for guidance. I am quite thankful for this. And needless to say, I am quite thankful and appreciate Bishop Curry's and Ms. Jennings' bold and prophetic leadership here.
And now is the time for EPF to prepare. Who will join me in responding to the call to live in right relationship with our Indigenous sisters and brothers? Please email the Rev. Dn. Chris Sabas at persia.sabas91@gmail.com. If you wish to join EPF in our work for racial reparations, please email Melanie Atha at epfactnow@gmail.com
---
[1] Now named The Turtle Island Solidarity Network ("TISN"). I joined CPT after closing my law practice, with having nearly ten years of litigation experience.
[2] I would like to tweak this presentation and use a US based community as an example.
The Rev. Deacon Chris Sabas was ordained to the vocational diaconate in October 2020 and is currently serving as the Deacon-in-Residence at St. Andrews Episcopal Church, Somerset Parish, Princess Anne, Maryland in the Diocese of Easton. Currently a postulant with the Communion of the Mystic Rose (https://www.mysticrose.org/), a dispersed canonically vowed religious community of the Episcopal Church, which is a designated special ministry of the Episcopal Diocese of California. She is a member of the Episcopal Peace Fellowship's National Executive Council, which endorses and adopts this statement.
On the afternoon of September 11, 2001, a Jewish friend stopped his car at a red light on the upper West Side of Manhattan. A man in the next lane rolled down his window, pointed his finger, and shouted, I hold you people responsible for this. Antisemitism in America is old as the nation and has too many flashpoints: Leo Frank lynching (1915), Hebrew Benevolent Congregation bombing (1958), Temple Beth Israel bombing (1960), Alan Berg murder (1984), Crown Heights Riot (1986), Jewish Community Center shooting (1999), Holocaust Museum shooting (2009), to name a few. The Anti-Defamation League observed:
During the Civil War, for example, anti-Jewish intolerance increased dramatically on both sides, with both the Union and Confederacy making baseless accusations that Jews aided the opposing side.
During the 2017 Charlottesville demonstration, right wing marchers chanted Jews will not replace us. In 2018, a gunman shouted, All Jews must die! while killing 11 and wounding 6 people at Pittsburgh's Tree of Life Synagogue. In 2019, antisemitic violence increased in the United States by 12%. Assaults went up 56%. The trend continued in 2020. Then came the spike of antisemitic violence in May, 2021. That surge is sometimes attributed to pro-Palestinian politics but the connection isn't clear. Vox reports: 
The connection between anti-Semitism and pro-Palestinian sentiment in Hersh and Royden's data is tenuous at best. Among those who said Jews had too much power in America, only a small percentage pointed to Israel-Palestine as the area where they wield this malign influence — suggesting . . . "that support for these statements is not closely connected to the Israel/Palestine conflict."
Fox News scorns Vox for doubting that antisemitism is caused by support for Palestinian rights, but previous Israel-Palestinian conflicts have not been accompanied by upticks in antisemitic violence here. We can't explain what happened in May, but the current spike occurs in the context of a general surge in homicides, domestic violence, drug overdoses, and hate crimes. It cannot be simplistically reduced to differences over international relations. One cannot assume the political position of any American from their ethnicity or religion. Many Jews, both here and in Israel, seek a just peace and are by no means perpetrators of violence against Palestinians. Jewish Voice For Peace, Parents Circle—Family Forum, and Coalition of Women for Peace are a few examples. But even if someone holds views we find abhorrent, the Christian response is not resorting to base violence.
      The Episcopal Peace Fellowship stands resolutely against violence, especially hate crimes which are on the rise, not only against Jews, but against many targets of prejudice – Blacks, AAPI, Latinx, Muslims, Sikhs, Transgender, and others. Whatever our convictions about international conflicts, we believe in mutual respect and the open-hearted quest for authentic understanding. In our Baptismal Covenant, we have vowed to strive for justice and peace among all people and to respect the dignity of every human being. There is no room in that way of life for threats, intimidation, or acts of violence. We recommit ourselves to working for justice and peace through non-violent means.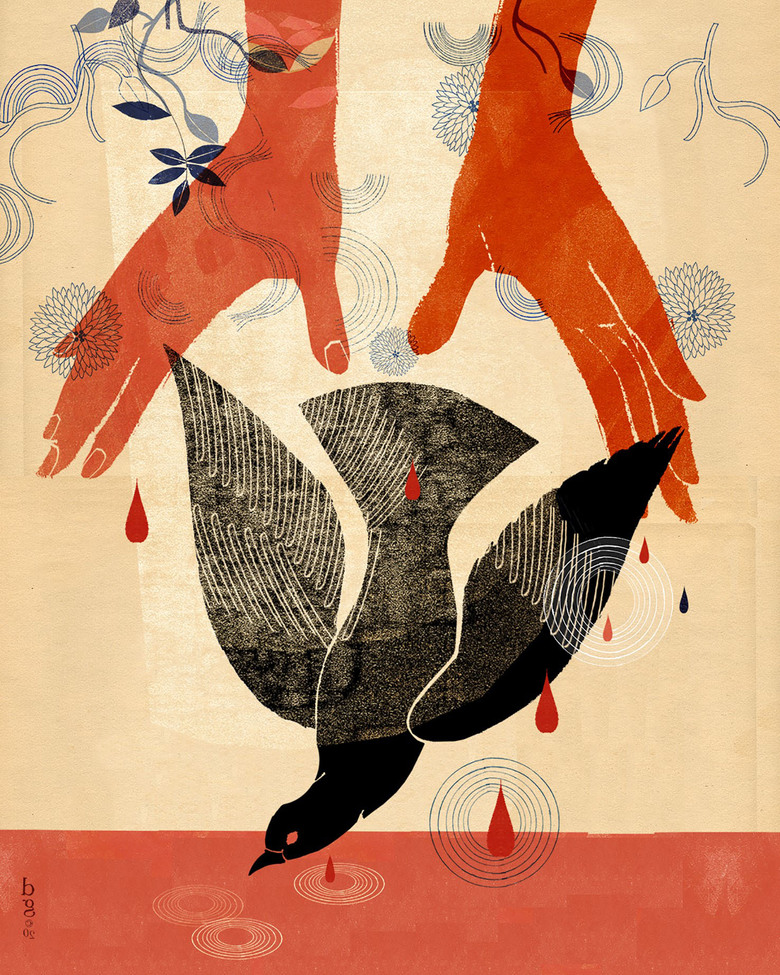 EPF Racial Justice Action Group's Committee on Racial Reparations
"Now is the time to make real the promise of democracy and transform our pending national elegy into a creative psalm of brotherhood. Now is the time to lift our national policy from the quicksand of racial injustice to the solid rock of human dignity." -Dr. Martin Luther King, Jr., Letter from Birmingham Jail
At EPF National Executive Council's (NEC) meeting last month, the NEC unanimously endorsed our planned initiatives with regard to racial reparations. These include:
• All EPF action groups will focus energy on the issue of reparations through the lens of their unique work for the remainder of 2021.   
• We will intentionally work to identify, collect, and publicize previously passed Diocesan reparations resolutions which will be offered at General Convention and in collaboration with allies create our own resolution that our convention deputies may co-sponsor and for which they may advocate.
• We will undertake to have a half-day symposium on reparations, inviting thought leaders from within and outside the Episcopal Church to participate, with the underlying purpose being to empower and equip other dioceses and parishes to draft and pass their own reparations resolutions.
• Long term, we will create a curriculum which could be shared with our Peace Partners and Chapters to deepen the understanding for the need for reparations and racial reconciliation, writ large.
We note that this work is in keeping with the Episcopal Church's Support Legislation for Reparations for Slavery, 2006-C011, which affirms the commitment to anti-racism and supports legislation initiating the study of slavery in the United States and reparations to the descendants of the victims of slavery.
We join with the following Episcopal communities which have already advanced racial reparations initiatives:
Episcopal Diocese of Maryland; Episcopal Diocese of New York; Episcopal Diocese of Long Island; Episcopal Diocese of Texas; Virginia Theological Seminary; Episcopal Diocese of Massachusetts; Episcopal Diocese of New Hampshire.
Members of this special committee include EPF members:  Roger Conville (Birmingham, AL), Tom Foster (Rochester, NY), Bob Lotz (Lexington, MI), Paul Ricketts (Fort Wayne, IN), and the Rev. Mike Wallens (Alpine, TX).  Would you like to help?  Let Melanie Atha, EPF Executive Director, know. Email her at epfactnow@gmail.com.
Coalition of Over 180 Groups Announce Launch of the National John Lewis Voting Rights Advancement Action Day; Peace & Justice Community of St. Cross, Hermosa Beach, CA EPF Chapter Among the Lead Sponsors
Local Groups Host Massive 100+ City Mobilization In the Streets Via Votercades To Defeat Voter Suppression Efforts and Promote Democratic Reforms
TORRANCE, CA –On April 21, a group of organizations dedicated to the protection and expansion of voting rights announced the launch of the National John Lewis Voting Rights Advancement Action Day during a virtual press conference. Scheduled for May 8th, this national day of activism will bring together over 180 coalition partners to raise awareness and create energy around protecting the right to vote. Specifically, the event will urge Congress to immediately pass S 1, the For the People Act, H.R. 4 the John Lewis Voting Rights Advancement Act, H.R. 51, the Washington, D.C. Admission Act, and to eliminate the filibuster.
Led by the Transformative Justice Coalition, an organization founded by voting rights champion Barbara Arnwine and led by its Board Chair Daryl Jones, the event will be organized by groups like Declaration For American Democracy (DFAD), Public Citizen, The Leadership Conference on Civil and Human Rights, Indivisible, and many others. This day of action will feature over 100 "Votercades" held simultaneously in 100 cities. The day will also feature educational opportunities such as a free 2 hour National Broadcast, Voter Education Teach-Ins, Celebration and Activism Villages.
Following the record-breaking Black, Brown and Youth voter turnout in the Georgia Runoff election, state legislatures across America have released an offensive onslaught of undemocratic legislation designed to specifically suppress the vote of communities of color and youth voters. Most publicly, Georgia Republican Governor Brian Kemp and his fellow republicans in the state legislature passed S.B. 202 -- a highly restrictive voter suppression bill that has been compared to Jim Crow laws. Georgia is one of 47 states that have introduced or passed over 360 anti-voter legislation.
"The scourge of racist voter suppression laws sweeping across our nation is a direct threat to the continued vitality of our democracy," said Barbara Arnwine Esq, President of the Transformative Justice Coalition (TJC). "On May 8th, Americans will collectively rise up in major US cities, share in the National Broadcast and take to the streets in their cars to loudly demand that Congress protect All voters by passing uniform standards for federal elections and restore the full protections of the Voting Rights Act."
"In crossing the Edmund Pettus Bridge in 1965, John Lewis risked his life to gain and protect the right to vote for every American," said Daryl Jones Esq., Board Chairman of the Transformative Justice Coalition. On May 8, we continue to honor his legacy by crossing every Edmund Pettus Bridge in America that separates American voters from their right to cast a meaningful ballot and demanding the passage of HR1/S1 and HR4."
"Georgia may have passed Jim Crow 2.0, but the passage of John Lewis Voting Rights Act can negate this egregious law and move us forward," said Helen Butler, Executive Director of the Coalition for the Peoples' Agenda.
"This Congress might be the last chance Democrats have to fix our democracy. With state Republicans ramming through new voting restrictions and anti-democratic laws across the country, we need urgent action to protect the right to vote and ensure our elections are fair and the will of the people is respected. That's why grassroots activists like Indivisibles are holding nothing back as we work to abolish the filibuster, pass the John Lewis Voting Rights Act, the For the People Act, and make D.C. the 51st state. The fate of our democracy depends on action." said Leah Greenberg Co-Executive Director of the Indivisible Project.
"A thriving democracy is dependent on maximum participation. Each of our votes strengthens America," said Voto Latino Co-Founder and President María Teresa Kumar. "Today, we continue John Lewis' good trouble by demanding Congress pass the For The People Act and the John Lewis Voting Rights Act. Fulfilling our democratic promise towards a more just country means that each eligible voter should be able to cast her ballot without prejudice. The health of our nation demands it."
Events in Los Angeles County will be held in Torrance / South Bay, South Central Los Angeles, Venice / Santa Monica, Sierra Madre, Whittier, and others. Details can be found at National John Lewis Voting Rights Day of Action. A media storm sponsored by Field Team 6 can be accessed from anywhere; Sign up here.

By Rev. Dr. Yolanda Pierce
(Thanks to Natalie Devine for making us aware of this litany)
Let us not rush to the language of healing, before understanding the fullness of the injury and the depth of the wound.
Let us not rush to offer a band-aid, when the gaping wound requires surgery and complete reconstruction.
Let us not offer false equivalencies, thereby diminishing the particular pain being felt in a particular circumstance in a particular historical moment.
Let us not speak of reconciliation without speaking of reparations and restoration, or how we can repair the breach and how we can restore the loss.
Let us not rush past the loss of this mother's child, this father's child…someone's beloved son.
Let us not value property over people; let us not protect material objects while human lives hang in the balance.
Let us not value a false peace over a righteous justice.
Let us not be afraid to sit with the ugliness, the messiness, and the pain that is life in community together.
Let us not offer clichés to the grieving, those whose hearts are being torn asunder.
Instead…
Let us mourn black and brown men and women, those killed extrajudicially every 28 hours.
Let us lament the loss of a man, dead at the hands of a police officer who described him as a demon.
Let us weep at a criminal justice system, which is neither blind nor just.
Let us call for the mourning men and the wailing women, those willing to rend their garments of privilege and ease, and sit in the ashes of this nation's original sin.
Let us be silent when we don't know what to say.
Let us be humble and listen to the pain, rage, and grief pouring from the lips of our neighbors and friends.
Let us decrease, so that our brothers and sisters who live on the underside of history may increase.
Let us pray with our eyes open and our feet firmly planted on the ground
Let us listen to the shattering glass and let us smell the purifying fires, for it is the language of the unheard.
God, in your mercy…
Show me my own complicity in injustice.
Convict me for my indifference.
Forgive me when I have remained silent.
Equip me with a zeal for righteousness.
Never let me grow accustomed or acclimated to unrighteousness.
Originally posted on Kinetics Live, November 28, 2014.