On the afternoon of September 11, 2001, a Jewish friend stopped his car at a red light on the upper West Side of Manhattan. A man in the next lane rolled down his window, pointed his finger, and shouted, I hold you people responsible for this. Antisemitism in America is old as the nation and has too many flashpoints: Leo Frank lynching (1915), Hebrew Benevolent Congregation bombing (1958), Temple Beth Israel bombing (1960), Alan Berg murder (1984), Crown Heights Riot (1986), Jewish Community Center shooting (1999), Holocaust Museum shooting (2009), to name a few. The Anti-Defamation League observed:
During the Civil War, for example, anti-Jewish intolerance increased dramatically on both sides, with both the Union and Confederacy making baseless accusations that Jews aided the opposing side.
During the 2017 Charlottesville demonstration, right wing marchers chanted Jews will not replace us. In 2018, a gunman shouted, All Jews must die! while killing 11 and wounding 6 people at Pittsburgh's Tree of Life Synagogue. In 2019, antisemitic violence increased in the United States by 12%. Assaults went up 56%. The trend continued in 2020. Then came the spike of antisemitic violence in May, 2021. That surge is sometimes attributed to pro-Palestinian politics but the connection isn't clear. Vox reports: 
The connection between anti-Semitism and pro-Palestinian sentiment in Hersh and Royden's data is tenuous at best. Among those who said Jews had too much power in America, only a small percentage pointed to Israel-Palestine as the area where they wield this malign influence — suggesting . . . "that support for these statements is not closely connected to the Israel/Palestine conflict."
Fox News scorns Vox for doubting that antisemitism is caused by support for Palestinian rights, but previous Israel-Palestinian conflicts have not been accompanied by upticks in antisemitic violence here. We can't explain what happened in May, but the current spike occurs in the context of a general surge in homicides, domestic violence, drug overdoses, and hate crimes. It cannot be simplistically reduced to differences over international relations. One cannot assume the political position of any American from their ethnicity or religion. Many Jews, both here and in Israel, seek a just peace and are by no means perpetrators of violence against Palestinians. Jewish Voice For Peace, Parents Circle—Family Forum, and Coalition of Women for Peace are a few examples. But even if someone holds views we find abhorrent, the Christian response is not resorting to base violence.
      The Episcopal Peace Fellowship stands resolutely against violence, especially hate crimes which are on the rise, not only against Jews, but against many targets of prejudice – Blacks, AAPI, Latinx, Muslims, Sikhs, Transgender, and others. Whatever our convictions about international conflicts, we believe in mutual respect and the open-hearted quest for authentic understanding. In our Baptismal Covenant, we have vowed to strive for justice and peace among all people and to respect the dignity of every human being. There is no room in that way of life for threats, intimidation, or acts of violence. We recommit ourselves to working for justice and peace through non-violent means.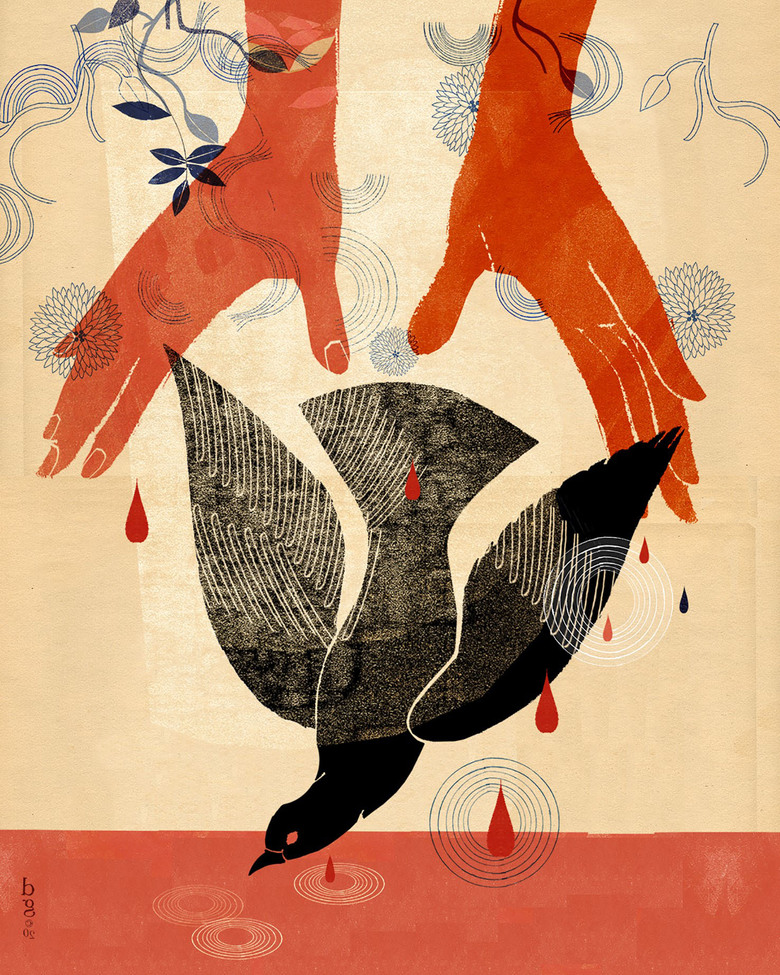 EPF Racial Justice Action Group's Committee on Racial Reparations
"Now is the time to make real the promise of democracy and transform our pending national elegy into a creative psalm of brotherhood. Now is the time to lift our national policy from the quicksand of racial injustice to the solid rock of human dignity." -Dr. Martin Luther King, Jr., Letter from Birmingham Jail
At EPF National Executive Council's (NEC) meeting last month, the NEC unanimously endorsed our planned initiatives with regard to racial reparations. These include:
• All EPF action groups will focus energy on the issue of reparations through the lens of their unique work for the remainder of 2021.   
• We will intentionally work to identify, collect, and publicize previously passed Diocesan reparations resolutions which will be offered at General Convention and in collaboration with allies create our own resolution that our convention deputies may co-sponsor and for which they may advocate.
• We will undertake to have a half-day symposium on reparations, inviting thought leaders from within and outside the Episcopal Church to participate, with the underlying purpose being to empower and equip other dioceses and parishes to draft and pass their own reparations resolutions.
• Long term, we will create a curriculum which could be shared with our Peace Partners and Chapters to deepen the understanding for the need for reparations and racial reconciliation, writ large.
We note that this work is in keeping with the Episcopal Church's Support Legislation for Reparations for Slavery, 2006-C011, which affirms the commitment to anti-racism and supports legislation initiating the study of slavery in the United States and reparations to the descendants of the victims of slavery.
We join with the following Episcopal communities which have already advanced racial reparations initiatives:
Episcopal Diocese of Maryland; Episcopal Diocese of New York; Episcopal Diocese of Long Island; Episcopal Diocese of Texas; Virginia Theological Seminary; Episcopal Diocese of Massachusetts; Episcopal Diocese of New Hampshire.
Members of this special committee include EPF members:  Roger Conville (Birmingham, AL), Tom Foster (Rochester, NY), Bob Lotz (Lexington, MI), Paul Ricketts (Fort Wayne, IN), and the Rev. Mike Wallens (Alpine, TX).  Would you like to help?  Let Melanie Atha, EPF Executive Director, know. Email her at epfactnow@gmail.com.
Coalition of Over 180 Groups Announce Launch of the National John Lewis Voting Rights Advancement Action Day; Peace & Justice Community of St. Cross, Hermosa Beach, CA EPF Chapter Among the Lead Sponsors
Local Groups Host Massive 100+ City Mobilization In the Streets Via Votercades To Defeat Voter Suppression Efforts and Promote Democratic Reforms
TORRANCE, CA –On April 21, a group of organizations dedicated to the protection and expansion of voting rights announced the launch of the National John Lewis Voting Rights Advancement Action Day during a virtual press conference. Scheduled for May 8th, this national day of activism will bring together over 180 coalition partners to raise awareness and create energy around protecting the right to vote. Specifically, the event will urge Congress to immediately pass S 1, the For the People Act, H.R. 4 the John Lewis Voting Rights Advancement Act, H.R. 51, the Washington, D.C. Admission Act, and to eliminate the filibuster.
Led by the Transformative Justice Coalition, an organization founded by voting rights champion Barbara Arnwine and led by its Board Chair Daryl Jones, the event will be organized by groups like Declaration For American Democracy (DFAD), Public Citizen, The Leadership Conference on Civil and Human Rights, Indivisible, and many others. This day of action will feature over 100 "Votercades" held simultaneously in 100 cities. The day will also feature educational opportunities such as a free 2 hour National Broadcast, Voter Education Teach-Ins, Celebration and Activism Villages.
Following the record-breaking Black, Brown and Youth voter turnout in the Georgia Runoff election, state legislatures across America have released an offensive onslaught of undemocratic legislation designed to specifically suppress the vote of communities of color and youth voters. Most publicly, Georgia Republican Governor Brian Kemp and his fellow republicans in the state legislature passed S.B. 202 -- a highly restrictive voter suppression bill that has been compared to Jim Crow laws. Georgia is one of 47 states that have introduced or passed over 360 anti-voter legislation.
"The scourge of racist voter suppression laws sweeping across our nation is a direct threat to the continued vitality of our democracy," said Barbara Arnwine Esq, President of the Transformative Justice Coalition (TJC). "On May 8th, Americans will collectively rise up in major US cities, share in the National Broadcast and take to the streets in their cars to loudly demand that Congress protect All voters by passing uniform standards for federal elections and restore the full protections of the Voting Rights Act."
"In crossing the Edmund Pettus Bridge in 1965, John Lewis risked his life to gain and protect the right to vote for every American," said Daryl Jones Esq., Board Chairman of the Transformative Justice Coalition. On May 8, we continue to honor his legacy by crossing every Edmund Pettus Bridge in America that separates American voters from their right to cast a meaningful ballot and demanding the passage of HR1/S1 and HR4."
"Georgia may have passed Jim Crow 2.0, but the passage of John Lewis Voting Rights Act can negate this egregious law and move us forward," said Helen Butler, Executive Director of the Coalition for the Peoples' Agenda.
"This Congress might be the last chance Democrats have to fix our democracy. With state Republicans ramming through new voting restrictions and anti-democratic laws across the country, we need urgent action to protect the right to vote and ensure our elections are fair and the will of the people is respected. That's why grassroots activists like Indivisibles are holding nothing back as we work to abolish the filibuster, pass the John Lewis Voting Rights Act, the For the People Act, and make D.C. the 51st state. The fate of our democracy depends on action." said Leah Greenberg Co-Executive Director of the Indivisible Project.
"A thriving democracy is dependent on maximum participation. Each of our votes strengthens America," said Voto Latino Co-Founder and President María Teresa Kumar. "Today, we continue John Lewis' good trouble by demanding Congress pass the For The People Act and the John Lewis Voting Rights Act. Fulfilling our democratic promise towards a more just country means that each eligible voter should be able to cast her ballot without prejudice. The health of our nation demands it."
Events in Los Angeles County will be held in Torrance / South Bay, South Central Los Angeles, Venice / Santa Monica, Sierra Madre, Whittier, and others. Details can be found at National John Lewis Voting Rights Day of Action. A media storm sponsored by Field Team 6 can be accessed from anywhere; Sign up here.

By Rev. Dr. Yolanda Pierce
(Thanks to Natalie Devine for making us aware of this litany)
Let us not rush to the language of healing, before understanding the fullness of the injury and the depth of the wound.
Let us not rush to offer a band-aid, when the gaping wound requires surgery and complete reconstruction.
Let us not offer false equivalencies, thereby diminishing the particular pain being felt in a particular circumstance in a particular historical moment.
Let us not speak of reconciliation without speaking of reparations and restoration, or how we can repair the breach and how we can restore the loss.
Let us not rush past the loss of this mother's child, this father's child…someone's beloved son.
Let us not value property over people; let us not protect material objects while human lives hang in the balance.
Let us not value a false peace over a righteous justice.
Let us not be afraid to sit with the ugliness, the messiness, and the pain that is life in community together.
Let us not offer clichés to the grieving, those whose hearts are being torn asunder.
Instead…
Let us mourn black and brown men and women, those killed extrajudicially every 28 hours.
Let us lament the loss of a man, dead at the hands of a police officer who described him as a demon.
Let us weep at a criminal justice system, which is neither blind nor just.
Let us call for the mourning men and the wailing women, those willing to rend their garments of privilege and ease, and sit in the ashes of this nation's original sin.
Let us be silent when we don't know what to say.
Let us be humble and listen to the pain, rage, and grief pouring from the lips of our neighbors and friends.
Let us decrease, so that our brothers and sisters who live on the underside of history may increase.
Let us pray with our eyes open and our feet firmly planted on the ground
Let us listen to the shattering glass and let us smell the purifying fires, for it is the language of the unheard.
God, in your mercy…
Show me my own complicity in injustice.
Convict me for my indifference.
Forgive me when I have remained silent.
Equip me with a zeal for righteousness.
Never let me grow accustomed or acclimated to unrighteousness.
Originally posted on Kinetics Live, November 28, 2014.

Offered by Rev. Dr. Gayle Fisher-Stewart
I've had to truly re-think what it means to be Black and Episcopal, particularly in these times of civil uprising, racial unrest, and falsehoods coming from the President of this country being accepted as truth. What is the role of the Church, the Episcopal Church in speaking out, advocating for the humanity of her Black members? Where is the church on the conflict that continues between the police and African Americans those who are Episcopalians and those who are not? There are times, most times, when I find myself conflicted, particularly when it comes to the issue of policing and its role in maintaining a racist society. I am conflicted because I spent twenty years as a police officer in Washington, DC, and the next thirty, studying, teaching, and consulting on police and race. I am conflicted because I am Black and get nervous when I see a police car behind me. I am conflicted because I have a Black son and nephews with whom I have had "The Talk." You know, "the talk," how to be Black in America and survive an encounter with the police. The talk, a conversation the majority of white parents never have with their children. And so, while I speak out against policing as it was created and continues to function—to surveil and control black and brown bodies-- I must also face my role – knowingly and unknowingly -- in maintaining that system – a system that has disproportionately and continues to negatively affect the life chances of people who look like me. I must ask how my faith now guides any discussion of what must be done.
"Respect the dignity of every human being"—Book of Common Prayer
Respecting the dignity of Black people and seeing Black people as human beings has never been part of the mission and goal of American policing. From slave patrols to Minneapolis police officer Derek Chauvin (who murdered George Floyd) to mass incarceration, black people have been the fodder of the American criminal justice system. From what was considered a crime (running away from the plantation was theft), to initial contacts with the police (driving, walking, breathing, sleeping while black), to processing (sentencing disparities for Blacks and whites), to mass incarceration (slavery has just evolved according to Equal Justice Initiative Bryan Stevenson), the aim of the criminal justice system has been to maintain white supremacy, to keep white space white (President Trump's not-so-veiled attempt to garner support from white suburban housewives by poorly hinting that he will keep those suburbs white), to ensure that Blacks were not (are not) seen as human beings and therefore have "no rights a white man is bound to respect." And, yet, we as Episcopalians are called to "respect the dignity of every human being" and perhaps therein lies the problem. Do the mass of Episcopalians see Blacks as human beings, the carriers and reflectors of God's image? Somehow, we must see each other as fully human and live in a way that makes God truly visible. It is more than going to church; it is more than beautiful liturgies. To respect the dignity of every human being, we must eliminate any and all barriers that keep God's people from being all they can be; break down all barriers that keep God's children of ebony grace from being fully human. We are called to destroy any barriers that keep any of God's children from being able to live full lives and to be free to love others as Jesus loves us. Retired bishop John Shelby Spong offers, "I experience God as life. The God who is the source of life causes me to worship God by living – by living fully. The more fully I can live, the more I make God visible and I experience God as the source of love calling me to love, freeing me to love. The more fully, the more gracefully I can give my love away, I believe I can make God visible." The Church is being called to be make God visible by destroying a system that denies humanity to God's black and brown children; that keeps them from living fully, from loving fully.
There have been calls for the abolition and/or defunding of American policing. American policing denies the humanity of God's black and brown children. American policing is a barrier to living fully; to being fully human; therefore, it must be abolished. The problem with either word -- abolition or defunding is that people jump to their own conclusions and/or definitions of what the terms mean. To abolish the police does not mean the elimination of policing. There are people who make decisions not to play by the rules society has established and when those rules are broken, they must be stopped; that's what arrest means – to stop. Abolition in this context means to abolish the police as they were created (to surveil and control black and brown bodies) and continue to act (to surveil and control black and brown bodies) and establish a system that serves and protects all. It is difficult to change direction if you keep going in a straight line and that is what has occurred over the years under the mantra of police reform. The decision must be made to "stop" and then create a system that is truly based on justice. It is not easy; however, it can be done. Community policing was an attempt to do this; however, community policing was overlaid on a diseased system and became diseased itself.
Part of abolition and re-creating American policing is de-funding, although a better term would be re-allocation of funds. Defunding, like abolition frightens people because it has either not been defined or applied in a manner that invites failure. There are any number of tasks or functions the police perform that do not require law enforcement authority. The problem is that for most cities, the police are the only agency available 24/7. As we look at re-creating the police in a manner that serves all, an analysis of the functions of the police is undertaken and those tasks that do not require law enforcement authority are diverted to agencies or organizations that are better prepared to handle them. Once those tasks have been identified and the agencies/organizations prepared to assume those functions (to include possible 24/7 response), the police department budget is then adjusted and those monies identified with the tasks transferred are re-allocated to the receiving agencies/organizations. Is it easy? No. Can it be done? Yes. What is usually missing is the will to change and that pressure must come from outside policing because police departments are not change agents – they are to maintain the status quo and, in this country, it is a racist status quo.
As a person of faith, who truly believes in what I promised to do – to respect the dignity of every human being -- -is it imperative that we dismantle a system that has at its core the dehumanization of black and brown people; that denies the imago Dei. This must be a priority for the church. In addition to marching, praying, and preaching; we must be engaged in dismantling a system of oppression. Whenever God's justice is being denied to God's people, whenever it is being perverted, the church, the Body of Christ, must be in the forefront of changing that system and the time to start is now.
God of all graces and of all the cultures and colors we call races, Holy God who from one blood formed the great masses of the human family, we come together in your presence as siblings, we come before you knowing in our minds, and feeling in our bodies the wrongness of white-body supremacy, of the beliefs and practices that make white bodies the standard of humanness and that cause violence, pain and death to those who are not white in this country. We also name the wrongness we know and feel about how the riches of this land have been despoiled, stolen, and allotted to a few, while the vast number of your beloved children of all hues and cultures go without, struggling to survive. 
We come as family, God, yet we acknowledge we bring with us different experiences of our church, nation, and world. We are one body, yet as members of that body we come with multivalence. With our own individual cultures, traumas, insecurities. And so, as we begin a conversation about how we might be agents of your peace, as we speak together about how we want to heal the open wounds we see and know and feel with our whole beings, we need your grace and your help.
Give us your grace, Lord, to listen carefully and to really hear each other. As we share our stories, give us grace to be authentic and humble. And above all fill us with that Divine Love, without which any of our words, works, or revolutions will come to nothing.
Holy One, help us to see, know and feel your presence among us, guiding, guarding, loving and welcoming. All this we ask through your Son Jesus Christ, who with you Creator of All and the Holy Spirit lives and reigns forever and ever. Amen.
Offered by Anthony Calzia, Nashville, TN
Liturgist's Notes: If this vigil is to be offered via Zoom or a similar online platform, rather than in person, the instructions to sit, stand, and so forth, which are in brackets, may be ignored, and each person may remain seated in front of his or her camera for the duration of the service. However, it is still preferable to have lay people as readers and a deacon to read the Gospel and lead the prayers if possible, rather than the officiant filling every role.
If the service is to be held in person, it may be held either indoors or outdoors, weather permitting. In either case, care should be taken to ensure that any open flames are used safely and extinguished fully.
Because this intentionally pared-down liturgy makes no provision for a sermon, a Eucharist, or any music, it is ready to use as-is. This Google document may be downloaded and shared with participants via email, or you may simply share the link that will bring them directly here.
I hope you find it to be a helpful resource as you shepherd your flocks through this difficult time. Know that I am praying for each and every one of you.
---
[All stand as they are able.] The officiant begins:
Dear People of God,
In the days following an unprecedented armed insurrection at our nation's Capitol Building, many voices spoke of the need for unity and peace. Unity and peace are fine goals, but those words must not be weaponized. Unity is not about being agreeable and getting over it; peace is not a synonym for silence. Yes, unity is important, but it comes with a cost of admission. That cost is fearless truth-telling, sincere repentance, and commitment to a new way forward.
Likewise, the peace of God which passes understanding is not a peace which demands that we brush aside our outrage, sugar-coat our anger, dismiss our grief, and simply move on, relinquishing our right to cry out for justice. It is a peace which calls those who would take up arms to lay down their swords and shields, their guns and their tear gas, and study war no more.
Others have been quick to proclaim in the wake of these horrific events, "This is not who we are." Such sentiments may seem comforting, but they are not truthful, and without truth, there can be no peace. If we are to be a people seeking after peace, a people seeking after righteousness, a people seeking after God, then we must be willing to say, "This is not who You have made us to be, but it is who we have become. Have mercy on us, Lord, and forgive us."
My sisters and brothers, in that spirit of humility, repentance, and truth, let us pray.
A brief silence may be kept.
Almighty and merciful God, whose only-begotten Son came to preach peace to the nations: Hear us, we beseech you, and comfort us with Your steady Hand, as we come before You in the wake of unspeakable violence. In a world that seems hopeless, help us to remember that our hope rests always in you, and in the resurrection of your Son our Lord Jesus Christ, who lives and reigns with you and the Holy Spirit, one God, forever and ever. Amen.
[The people may be seated.] The following readings are read by a lector (or more than one lector, if it is the parish's custom to have each reading done by a different lector) and the Psalm is to be read either in unison or responsively by half-verse, followed by the Gloria Patri in unison.
A Reading from the Prophet Ezekiel:
I will sprinkle clean water upon you, and you shall be clean from all your uncleannesses, and from all your idols I will cleanse you. A new heart I will give you, and a new spirit I will put within you; and I will remove from your body the heart of stone and give you a heart of flesh. I will put my spirit within you, and make you follow my statutes and be careful to observe my ordinances. Then you shall live in the land that I gave to your ancestors; and you shall be my people, and I will be your God. I will save you from all your uncleannesses, and I will summon the grain and make it abundant and lay no famine upon you. I will make the fruit of the tree and the produce of the field abundant, so that you may never again suffer the disgrace of famine among the nations. Then you shall remember your evil ways, and your dealings that were not good; and you shall loathe yourselves for your iniquities and your abominable deeds. It is not for your sake that I will act, says the Lord God; let that be known to you. Be ashamed and dismayed for your ways, O house of Israel.
The Word of the Lord.
Thanks be to God.
The reading of Psalm 130 is then announced, either to be read in unison or responsively by half-verse.
Out of the depths have I called to you, O LORD;
LORD, hear my voice; *
let your ears consider well the voice of my supplication.
If you, LORD, were to note what is done amiss, *
O LORD, who could stand?
For there is forgiveness with you; *
therefore you shall be feared.
I wait for the LORD; my soul waits for him; *
in his word is my hope.
My soul waits for the LORD,
more than watchmen for the morning, *
more than watchmen for the morning.
O Israel, wait for the LORD, *
for with the LORD there is mercy;
With him there is plenteous redemption, *
and he shall redeem Israel from all their sins.
Glory to the Father and to the Son and to the Holy Spirit:
As it was in the beginning, is now, and will be forever; Amen.
A Reading from the First Epistle of St. John
This is the message we have heard from him and proclaim to you, that God is light and in him there is no darkness at all. If we say that we have fellowship with him while we are walking in darkness, we lie and do not do what is true; but if we walk in the light as he himself is in the light, we have fellowship with one another, and the blood of Jesus his Son cleanses us from all sin. If we say that we have no sin, we deceive ourselves, and the truth is not in us. If we confess our sins, he who is faithful and just will forgive us our sins and cleanse us from all unrighteousness. If we say that we have not sinned, we make him a liar, and his word is not in us.
The Word of the Lord.
Thanks be to God.
A Reading from the Gospel according to St. Luke
But I say to you who listen: Love your enemies, do good to those who hate you, bless those who curse you, pray for those who abuse you. If anyone strikes you on the cheek, offer the other also; and from anyone who takes away your coat do not withhold even your shirt. Give to everyone who begs from you; and if anyone takes away your goods, do not ask for them again. Do to others as you would have them do to you.
If you love those who love you, what credit is that to you? For even sinners love those who love them. If you do good to those who do good to you, what credit is that to you? For even sinners do the same. If you lend to those from whom you hope to receive, what credit is that to you? Even sinners lend to sinners, to receive as much again. But love your enemies, do good, and lend, expecting nothing in return Your reward will be great, and you will be children of the Most High; for he is kind to the ungrateful and the wicked. Be merciful, just as your Father is merciful.
The Word of the Lord.
Thanks be to God.
Silence is kept for a moment. The officiant then [stands and] says:
Recalling our shared identity as God's people, let us stand and renew the Baptismal Covenant by which we once renounced Satan and all his works and promised to serve God faithfully in His holy Catholic Church.
[All stand as able.]
Do you reaffirm your renunciation of evil and renew your commitment to Jesus Christ?
I do.
Do you believe in God the Father?
I believe in God, the Father almighty, creator of heaven and earth.
Do you believe in Jesus Christ, the Son of God?
I believe in Jesus Christ, his only Son, our Lord.
He was conceived by the power of the Holy Spirit
and born of the Virgin Mary.
He suffered under Pontius Pilate,
was crucified, died, and was buried.
He descended to the dead.
On the third day he rose again.
He ascended into heaven,
and is seated at the right hand of the Father.
He will come again to judge the living and the dead.
Do you believe in the Holy Spirit?
I believe in the Holy Spirit,
the holy catholic Church,
the communion of saints,
the forgiveness of sins,
the resurrection of the body,
and the life everlasting.
Will you continue in the apostles' teaching and fellowship, in the breaking of bread, and in the prayers?
I will, with God's help.
Will you persevere in resisting evil, and whenever you fall into sin, repent and return to the Lord?
I will, with God's help.
Will you proclaim by word and example the Good News of God in Christ?
I will, with God's help.
Will you seek and serve Christ in all persons, loving your neighbor as yourself?
I will, with God's help.
Will you strive for justice and peace on the earth, and respect the dignity of every human being?
I will, with God's help.
May Almighty God, the Father of our Lord Jesus Christ, who has given us a new birth by water and the Holy Spirit, and bestowed upon us the forgiveness of sins, keep us in eternal life by His grace, in Christ Jesus our Lord. Amen.
The following prayers are led by a deacon, or, if one is not available, a layperson. If desired, a deacon or lay intercessor may lead the responsorial prayers, and then each collect may be read by a different assigned layperson. Alternately, the collects may all be read by the same person, whether the deacon/intercessor or someone else. At the culmination of the prayers, the Prayer attributed to St. Francis is said by all in unison.
[The people stand or kneel.]
Let us pray for the soul of our nation, and for peace on the earth.
God the Father, you gave the Law that Your people might live in peace,
Have mercy upon us.
God the Son, you suffered violence for the sake of the world,
Have mercy upon us.
God the Holy Spirit, you bind us together in a community of love,
Have mercy upon us.
Holy Trinity, One God, you model for us the perfect and holy relationship to which we aspire.
Have mercy upon us.
For Donald, our President,
Michael, our Vice President,
Joseph, our President-Elect,
and Kamala, our Vice President-Elect,
for all members of the Senate and the House of Representatives
and of the state legislatures,
that they may have wisdom and grace during this time of great turmoil,
and that they may be kept safe from violence, we pray.
Lord, hear our prayer.
For those charged with defending the Capitol Building in Washington, DC, and the Capitol Buildings of every State and Commonwealth, that no harm may come to them or to those whom they have sworn to protect, we pray.
Lord, hear our prayer.
For the persons responsible, whether directly or complicitly, for the insurrection, that they may sincerely repent and truly amend their lives, we pray.
Lord, hear our prayer.
For the removal of all hatred, ill will, bitterness, and violence in our own hearts, we pray.
Lord, hear our prayer.
For our country, that its deep rifts of fear and prejudice may be healed, we pray.
Lord, hear our prayer.
For those who are distressed, grieving, angry, afraid, or brokenhearted, that the yoke of Christ may make their burdens light, we pray.
Lord, hear our prayer.
For all who have died, that their souls may find peace with the Saints in light, we pray.
Lord, hear our prayer.
For the petitions and intentions which we now offer, either silently or aloud, we pray.
Silence is kept for a moment to allow for such intentions to be offered.
Lord, hear our prayer.
Lord God Almighty, you have made all the peoples of the earth for your glory, to serve you in freedom and in peace: Give to the people of our country a zeal for justice and the strength of forbearance, that we may use our liberty in accordance with your gracious will; through Jesus Christ our Lord, who lives and reigns with you and the Holy Spirit, one God, for ever and ever.
Amen.
Almighty God, kindle, we pray, in every heart the true love of peace, and guide with your wisdom those who take counsel for the nations of the earth, that in tranquility your dominion may increase until the earth is filled with the knowledge of your love; through Jesus Christ our Lord, who lives and reigns with you, in the unity of the Holy Spirit, one God, now and for ever.
Amen.
Almighty God, who created us in your image: Grant us grace fearlessly to contend against evil and to make no peace with oppression; and, that we may reverently use our freedom, help us to employ it in the maintenance of justice in our communities and among the nations, to the glory of your holy Name; through Jesus Christ our Lord, who lives and reigns with you and the Holy Spirit, one God, now and for ever.
Amen.
O God, the fountain of wisdom, whose will is good and gracious, and whose law is truth: We beseech you so to guide and bless our Senators and Representatives in Congress
assembled (or in the Legislature of this State, or Commonwealth), that they may enact such laws as shall please you, to the glory of your Name and the welfare of this people; through Jesus Christ our Lord.
Amen.
O God, you made us in your own image and redeemed us through Jesus your Son: Look with compassion on the whole human family; take away the arrogance and hatred which infect our hearts; break down the walls that separate us; unite us in bonds of love; and work through our struggle and confusion to accomplish your purposes on earth; that, in your good time, all nations and races may serve you in harmony around your heavenly throne; through Jesus Christ our Lord.
Amen.
Let us say together the Prayer of St. Francis of Assisi.
O Lord, make us instruments of your peace.
Where there is hatred, let us sow love;
where there is injury, pardon;
where there is doubt, faith;
where there is despair, hope;
where there is darkness, light;
and where there is sadness, joy.
O Divine Master, grant that we may not so much seek
to be consoled as to console;
to be understood as to understand;
to be loved as to love.
For it is in giving that we receive;
it is in pardoning that we are pardoned;
and it is in dying that we are born to eternal life.
Amen.
Silence is kept for the space of a few minutes.
When ready, the officiant shall [stand and] bless the people. If a deacon or layperson is officiating, substitute "us" and "our" for "you" and "yours."
Life is short, and we do not have much time to gladden the hearts of those who walk this way with us. Be swift to love, make haste to be kind, and the blessing of God Almighty, the Father, the Son, and the Holy Spirit, be upon you and remain with you always.
Amen.
Those who wish to do so may remain in silent prayer for as long as they would like. When ready, the officiant and other vested ministers exit the worship space in silence after candles are quietly extinguished.
Liturgist: Anna Katherine Lenaghan
Regarding the events in Washington, D.C. on the Feast of the Epiphany, it is wrong to say of the terrorism that transpired that "This is not America." While we cherish the words that we "strive for a more perfect union," we must also acknowledge and repent the reality of American violence, racial injustice and Christian nationalism.
White supremacist violence, cloaked in faith, from indigenous genocide, the slave patrols of the 1700 and 1800s, the Civil War, the Tulsa massacre and the wave of unpunished lynchings, up to and including the recent shootings of Jacob Blake in Kenosha, and Casey Goodson, Jr. in Columbus, has been the hammer that shaped America on the anvil of this rich continent.
The Trumpist anti-democracy movement, stirred up by a failed demagogue, took to the streets to follow a path too commonly taken in America. We must stop pretending to be horrified and face the complicity of all parties in shaping this America.
We call upon all of our elected officials to repent of the sin of white supremacy. We recognize that the police force has targeted people of color, while white violence and lawlessness is condoned and met with a soft response that perpetuates the systemic racism of all institutions in our society. We call for a movement for justice, the only basis for peace; and we look to the Gospel to guide us in bringing forth the Kingdom of God.
We pray that each of us may be instruments inspiring the coming of the beloved Kingdom, from a strong, confident place of nonviolence. Join us in praying for our country and our leaders, then act with us to be a catalyst for the bringing of a new era of justice and peace.
Read, listen, or view this sermon using the links below: