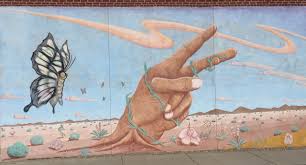 EPF's series of free, one-hour online presentations kicks off on August 1 at 4:00 pm Eastern with the Rev. Rosalind Hughes, priest in the Diocese of Ohio and author of "Whom Shall I Fear?" Register HERE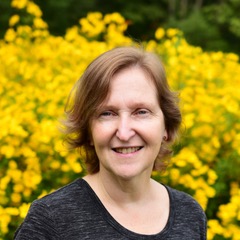 BEING THE CHURCH IN A FEARFUL TIME
Panic buttons, locked doors, security teams in the aisles. If we can't feel safe in Church, what does that say about our community? There may be more to the fear/violence connection than first meets the eye.The Rev. Rosalind C. Hughes, author of Whom Shall I Fear? will lead us in considering lessons from Scripture and experience as we reflect together on the fears that shape our lives today.
Rev. Hughes was naturalized as a US citizen and ordained an Episcopal priest on either shoulder of a busy weekend in January 2012. Both vocations have called upon her to work for peace, and particularly for an end to gun violence. Her latest book, Whom Shall I Fear? Urgent Questions for Christians in an Age of Violence, examines how the landscape of violence and fear affects our ability to proclaim the gospel of love and grounds itself in scripture to look for paths toward peace within and beyond the congregation.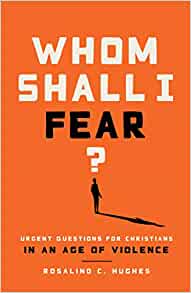 Whom Shall I Fear? Urgent Questions for Christians in an Age of Violence is designed to help church leaders open and guide gospel-based conversations in a fear-infested world. It assumes that, with God's help, we can do better than to accept the landscape of violence that surrounds us and build up barriers to protect ourselves. It takes seriously the advice of Paul: "Do not be conformed to this world, but be transformed by the renewing of your minds, so that you may discern what is the will of God – what is good and acceptable and perfect" (Romans 12:2).
In this presentation, Rosalind Hughes addresses the fear that would divide us and the Gospel that would unite us, and suggests a Bible-based approach to raising difficult and anxious topics in congregational-type settings to promote courageous conversation and build confidence in the possibilities of peacemaking in an unpeaceful world.

"No passion so effectually robs the mind of all its powers of acting and reasoning as fear." -- Edmund Burke
"There is no passion more contagious than fear . . . or doth furiously possess all parts of a (person)." --Michel de Mongaigne
"Ultimately, we have just one moral duty: to reclaim large areas of peace in ourselves, more and more peace, and to reflect it toward others. And the more peace there is in us, the more peace there will also be in our troubled world."
Richard Rohr

Please consider supporting EPF's Peacebuilding Online Project. Contribute HERE today!
Former Episcopal Peace Fellowship National Chair, Janet Chisholm, interviewed National Chair, the Rt. Rev. Dan Edwards, concerning his vision for EPF and the upcoming Peacebuilding Online Series, which begins on Sunday, August 1.
Congratulations, Bishop Dan, as you assume the role of Chair for the Episcopal Peace Fellowship! (And, as a former EPF Chair myself, I will pray for you daily.)
I personally celebrate you as the new EPF Chair. I had heard how supportive you were of activists in Las Vegas, my hometown. And I recall meeting you there briefly when you were Bishop of Nevada as I was again visiting family and participating in the peace witness at the nearby nuclear test site. So, we have Nevada connections! I celebrate you as the new EPF Chair for what your experience brings to EPF. Your tenure as a Bishop means that you have a good understanding of the structure and processes in the Episcopal Church --- and how to build and support an organization. This will aid EPF in our mission to promote justice, peace, and reconciliation.
JC: Bishop Dan, when did you join EPF? And why?
BD: In the 1980s. EPF was the Episcopal voice challenging United States involvement in Nicaragua, El Salvador, Guatemala, and throughout Central America. The Administration was mixed up in dark ops with questionable characters to say the least. Eventually, some of that came to light in the Iran/Contra Scandal, but EPF was way ahead of that because EPF was already focused on the fundamental moral issues of violence and oppression of the poor.

JC. What contributions has EPF been making in the life of the Episcopal Church?
BD. In recent years, EPF has focused on General Convention resolutions and pastoral statements. That has kept some justice issues on the Church's radar screen. Even when the Church has not adopted EPF's specific proposals, the questions have been raised and that helps the Church examine its conscience. Like Socrates' gadfly questions, EPF issues are sometimes uncomfortable for all of us. But growth is usually uncomfortable. I hope in coming years EPF can become more of a voice to those beyond the Church walls.
JC. EPF history has included public witness for justice and peace, advocating legislation, offering spiritual and educational resources, and building coalitions. Now, in these times, what do you think EPF can bring to Episcopalians and communities?
BD. Violence has macro and micro causes. Macro would be historical, social, economic, and political structures. Micro would begin with our own inner conflicts in which we despise parts of ourselves, project those parts on to others, clothe our hostility in righteous indignation, and add to the spirit of violence. Effective work for peace requires a balanced working with the macro and micro causes of violence. To effectively engage structural oppression and injustice, we need to simultaneously cultivate inner peace, learn how to practice compassion in our congregations, and then take that compassion out into the world.
Three destructive spirits are loose in the world these days. The first is FEAR. It was already driving a lot of violence, but then came Covid. At the same time we rushed into panic buying of toilet tissue, Americans began gunning up. We bought a record 500,000 firearms in 2020 and 20% of those folks were getting guns for the first time. Homicides increased by 36% over 28 major cities. Fear produces violence which creates more fear which leads to more violence. Especially today, we have to learn ways to deal with our fear. That's why our first Peacebuilding Online presentation will be on Fear in Church. https://www.eventbrite.com/e/episcopal-peace-fellowship-peacebuilding-online-project-fear-in-church-tickets-154100248993?aff=ebdssbeac
Second, we are experiencing a pandemic of DESPAIR. There were 24,000 gun suicides in 2020 and despair underlies violent political extremism. In American Fascist, Journalist Chris Hedges says, "Stories of rage are first stories of despair." He quotes Fritz Stern's book on the rise of fascism in 1930s Europe.
"Theirs was a resentment of loneliness. Their one desire was for a new faith, a new community of believers, a world of fixed standards and no doubts, a new national religion that would bind all Germans together."
Despair and loneliness underly today's extremism as it did German extremism then.
Certainly, extremists must be restrained in their violence, sedition, and crimes. But condemning them as ignorant deplorables only make things worse. The antidote to despair is hope. Hope is the Christian stance in the world. Many people understand the present times as a collapse of Western Civilization. But another image to describe our time is travail. Paul said the world is in labor, groaning, giving birth to the Kingdom of God. Our mission includes spreading Christian Hope in this despairing world.
The third spirit is LONELINESS. Michele Goldberg's recent New York Times editorial examined the lives of the January 6 insurrection and found Loneliness to be a key factor.
            "There are many causes for the overlapping dysfunctions that make contemporary    American life feel so dystopian, but loneliness is a big one. Even before Covid,   Americans were becoming more isolated. . . . Lonely people are drawn to totalitarian ideologies. The chief characteristic of the mass man is not brutality and backwardness, but his isolation and lack of normal social relationships, (In a recent poll) 17 percent of Americans said they had not a single person in their 'core social network.'"
New York Times journalist Charlie Walzer has studied internet radicalization. Conspiracy theorists are usually lonely people who feel disrespected. They buy into QAnon in a desperate attempt to connect with somebody. Rep. Jim Clyburn recently told a group of our Bishops the story of a veteran who missed the comradery of military life, so he joined The Proud Boys, not because he was a White Supremacist, but because he was lonely. Nonviolence includes our ability to form relationships with people, especially the outcasts.
JC. What is your vision for EPF going forward?
BD. Creating a vision is a relational, collaborative process that EPF has been doing and will continue doing moving forward. The catechism statement of the Church's mission is to reconcile all people to God and each other in Christ. That's where we start.
JC. You have created a new Peacebuilding monthly, on-line series, utilizing authors of key books and leading voices as presenters. What do you hope will be the result of the series? Can it build local groups that share the experiences, discern their calls, and then plan action?
BD. Peacebuilding Online is a free, online, 1-hour, first Sundays series from a diverse array of presenters on topics relating to the spirituality and skills of Peacebuilding. I hope people will check it out by going to Eventbrite.com and searching Episcopal Peace Fellowship. I don't expect anyone to attend all of them – just the ones that strike a chord. There are two goals: 1) to impart the value of caring relationships across all the divides including race, religion, gender identities, and political ideologies. We, Episcopalians, like to think of ourselves as inclusive, but a closer examination shows that we are all inclined to be a bit selective in our inclusion; 2) to introduce people to diverse resources where they may choose to go deeper into the spirituality and skills of Peacebuilding. Local groups who engage these resources can make all the difference.
JC. How might EPF support and extend the national church's work on racial reckoning and repair?
BD. Our Peacebuilding mission is part and parcel of what Bishop Curry beautifully calls The Way of Love. I hope EPF can support Building the Beloved Community and all The Episcopal Church's mission for racial reconciliation. Our third Peacebuilding Online presentation will promote the Sacred Ground curriculum. https://www.eventbrite.com/e/episcopal-peace-fellowship-peacebuilding-online-project-sacred-ground-tickets-154287390739?aff=ebdssbeac In January, Dr. Catherine Meeks of the Absalom Jones Center will teach us about the depth psychology of racial healing. Racism expresses itself in politics and economics, but it runs so much deeper! It's spiritual.
We continue to advocate for reparations. Racism is America's original sin. We built it over centuries. It will take time and persistence to dismantle it, both in its social structures and in our own hearts and minds. For decades, I thought of myself as enlightened about race. But recently, I have been amazed to learn how much I don't know about the experience of people of other races. So many crimes have been perpetrated that were left out of the story I was told. Those crimes have left traumas. We desperately need to learn how to hold our own traumas so that we can lift the trauma veil through which we see the world, and then see each other's traumas with healing compassion. Racism is the core of our national trauma.
We want to work hand in hand with OGR/EPPN and all the projects of The Episcopal Church for justice and peace, two sides of the same coin, especially on issues of race.
JC. How can EPF help individuals and communities develop their skills for community building in these divided times? And reduce the climate of "othering" those who may seem different or even opposed? Do you recommend offering churches as a public space for discussion of local community issues?
BD. Community building requires two key practices: First, self-awareness so that we can approach each other with sufficient inner peace to be open. Second, empathy, what Martha Nussbaum, in her book, The New Religious Intolerance, calls participatory imagination, the ability to see the world through someone else's eyes. That takes discipline and practice. After that foundation is laid, we can engage the skills and practices of broad-based community organizing to work together for the common good. Churches are the ideal place for that project.
Forming relationships instead of "othering those who seem different or even opposed" is a central concern. We will offer a Peacebuilding Online presentation in December on intentionally crossing those divides through the Braver Angels program. https://www.eventbrite.com/e/episcopal-peace-fellowship-peacebuilding-online-project-braver-angels-tickets-155123276897?aff=ebdsoporgprofile Most of us have friends, family, or neighbors with whom we don't see eye to eye. How do we establish human, dare I say Christian, connection across those divides? If we find a way to connect, while remaining true to ourselves, we become larger people and can do more for the world.
JC. On-line by-stander training is being offered by some groups – would EPF consider making it available?
BD. Definitely. That's a priority. We have already lined up Hollaback (the largest bystander training program) https://www.eventbrite.com/e/episcopal-peace-fellowship-peacebuilding-online-project-hollaback-tickets-163061997825?aff=ebdssbeac and Stopping Hate In Public Spaces to offer Peacebuilding Online presentations next year. Go to Eventbrite.com and search for Episcopal Peace Fellowship. You'll find our first programs. We hope some of the people who attend and learn a little will go on to take the full Hollaback training. The idea of intervening in hostile situations sounds a little scary to those who don't know the program. But the practice is not so out of reach for ordinary people. Overt violence is often the culmination of years of built-up anger from being marginalized in subtle ways. If bystanders intervene in those subtler acts of marginalization, the slow violence of paper cuts to someone's self-esteem, it can stop violence before it reaches the boiling point.
JC. How might EPF provide resources to support members' and groups' local projects and actions? Personally, I have been a proponent of less top-down direction from a central board to local groups and supportive of more local-group-driven action. In the active nonviolence trainings, I always ended with a section for "action planning" where participants reviewed what they thought needed to change and then created a local strategy or action plan to address it. And will EPF encourage building local coalitions with other justice/peace groups, especially other faith-based groups?
BD. You are 100% right. All politics is local. The heart of Peacebuilding is one-on-one conversations, leading to small groups sharing stories, and letting issues arise from those stories. Then people can develop pragmatic, as opposed to ideological, ways to work together for the common good of their community. In Nevada, we saw people crossing ideological divides to get things done.
As for partnering "with other justice/peace groups," EPF began at a time when the Episcopal Church was rather less engaged in justice and peace than it is today. We partnered then with the "peace churches" in the United States and with the Anglican Pacifist Fellowship. Since then we have had close ties to the Fellowship of Reconciliation which you directed and other peace groups. But I hope we can do more. Some of our old partners have moved farther into the spirituality of peacebuilding than we have. We can learn from both old partners and new ones. That's why we are engaging with The Metta Center, the Newbigin Fellowship, Lombard Mennonite Peace Center, Minnesota Peacebuilding Leadership Institute, the Absalom Jones Center for Racial Healing, the Center for Justice and Peace at Eastern Mennonite University, and the Institute for Culture, Religion, and Politics at Iliff to name just a few. We need all the friends we can get.

JC. We say we don't want to segregate by race, culture, or ethnicity. But we constantly segregate by age in our culture. Intergenerational groups are scarce, so we miss out on practices that have enriched so many other cultures. My own experience training groups including 14 year olds to 90 year olds, convinced me that these are the richest experiences! We can share stories of experiences, our visions, our fears, and bond and gain energy from each other. Might EPF encourage such local intergenerational group sharing and bonding?
BD. One Bishop told us recently EPF needs to move into the 21st Century. Another told us we needed some members under 70. We have taken that to heart. We have a newly active young adults working group that is growing and infusing fresh energy and new ideas into our mission. We have to move past our old ways to find new ways to build peace in a very different world from the one where I grew up.
JC. Some of the current issues of our times:
Voting rights / making voting and vote counts harder
Providing a living wage
Need for more local, civic engagement
Racial/gender equity
Addressing climate change
Reducing social solutions via the military, over-policing and imprisonment
BD. We are called to engage these crucial issues, especially voting rights. I would include the violence we are perpetrating against the earth. I'll just go into specifics on one issue: police violence. In my community, Denver, the police department realized just last year that when a situation is on the brink of violence, the arrival of an armed policeman tends to escalate the violence. They formed a special response team of one social worker and one EMT to respond to many 911 calls. They responded to 1,000 volatile situations the first year and resolved every one of them without violence or arrests.
An excellent documentary on American gun culture, American Totem https://www.americantotem.com shows how we live in a gun violence narrative. It's the American expression of what Walter Wink called the myth of redemptive violence. We counter threats of violence with our own violence. Peacebuilding requires liberation from that dark myth to find the Way of Love instead.
Insistent Advocate for the Gospel: An Unwelcome Witness in the Diocese of Alabama
A review of the Rev. Francis X. Walter's memoir, "From Preaching to Meddling: A White Minister in the Civil Rights Movement"
Offered by Melanie Merkle Atha
Executive Director of Episcopal Peace Fellowship
"For us there is only trying. The rest is not our business." T.S. Eliot
I'm writing this book review on Maundy Thursday, as the Gospel of St. John rings in my heart: "A new command I give you: Love one another. As I have loved you, so you must love one another. By this everyone will know that you are my disciples, if you love one another."
The Rev. Francis X. Walter loves us. He loves us so much that he wrote the story of his early life, ministry and activism so that those of us engaged in the struggle can find the courage and inspiration to carry on. After reading this humble and honest account, you may find it a shade shy of a miracle that Father Francis ever had a flock to pastor in the Diocese of Alabama. That it was St. Andrew's-Birmingham, where I had the fine fortune to be among his parishioners for a dozen or more years, is evidence of God's good grace. Francis' example led me to justice work.
I'm part of a book club reading Four Hundred Souls: A Community History of African America, 1619-2019, edited by Ibram X. Kendi and Keisha B. Blain. Among the action items we, a group of about ten middle-aged white women who comprise the group, thought we could commit to in order to advance the cause of racial equality was to try to raise our children to live lives of inclusion and love. Let Fr. Francis' story be Exhibit A in the trial of the righteous truth of this commitment. Francis' mother, Martha, lived by example the Golden Rule, which was the only color line she observed, particularly after her ongoing conversion following a hideous diagnosis of metastatic breast cancer. Discovering that a black Episcopal clergyman was not welcome to vest and sit with the white clergy during a Lenten preaching series at Christ Church in Mobile in 1958, Martha Walter declared, "I will never be a part of it again" ('it' being exclusion of Blacks from the Body of Christ). Young Tenderfoot Francis adopted this mantra and ingrained it deep within after observing a white Judge and white lawyers mocking and abusing black men in open court. The inhumanity Francis observed gave him fresh insight, causing him to wonder if he was the only person in Mobile, Alabama who felt as he did: that all God's children were equally worthy of love.
Years after winning an oratory contest on the theme "Why I Will Never be an Episcopal Priest," Francis attended seminary at The University of the South (Sewanee). Francis wryly observed that during these years, racial reconciliation meant, "Let's you all calm down." After a Fellowship at General Seminary in New York City which put Francis in the position of mentoring postulants, Francis was eager to come home to Alabama. Living "I will never be part of it again" was about to prove to be a challenge.
The Right Rev. Charles C. J. Carpenter, a "defender of the dying embers of Dixie" was Bishop of Alabama when Francis came home. As fate would have it, Good Shepherd, the black congregation in Mobile which had played such a role in his mother's epiphany, needed a priest. Francis asked Bishop Carpenter to send him to Good Shepherd, but Bishop Carpenter, a "moderate segregationist," was loath to put a white man under the control of a black vestry. Francis convinced Bishop Carpenter to allow him to accept the call, only to have the relationship severed by the threats of Francis' father's business partner.
Not exactly unflinching in the face of the attitudes of white supremacy, Father Francis candidly recounts his struggles in the face of the evil which would threaten to ruin his father's business, send the family into bankruptcy, and cause them to lose their home, if Francis accepted this much desired call to serve as rector of a black church. Francis made the painful decision to decline the call, but not without full disclosure of the reasons to the good people of Good Shepherd.
When the call to Good Shepherd fell through, Bishop Carpenter sent Francis to serve as rector at St. James in Eufaula, Alabama, ostensibly to teach Francis how to live in Alabama, as if Francis had not been born and reared in Mobile. It would not take long before Francis' refusal to observe the Color Line would result in his termination by St. James, but the details of his path to rejection are almost banal: Francis telling young confirmands that it might be hurtful to call black people "niggers"; Francis speaking of his admiration of Martin Luther King, Jr. and his message of nonviolence during a meeting in a black church; Francis acknowledging to his parishioners that "we live in fearsome tension as the White Southerner in us tangles with the Christian in us" in defense of the "kneel-ins" then happening in Atlanta.
After being dismissed as rector at St. James, Francis took a job as the first director of the Selma Inter-Religious Project (SIP), the purpose of which was to support blacks in freeing themselves from the control and domination of white people in the Black Belt counties of Alabama. It was in the process of discerning the call to SIP that Francis met with Episcopal seminarian Jonathan Daniels while Jon was in jail in Hayneville, days before Jon's murder by an off-duty sheriff's deputy, for nothing more than registering black voters in Lowndes County. Jon Daniels' life and death were profound influences; Francis is responsible for The Episcopal Church honoring Daniels as a martyr of the Church.
Irritated by Francis' demands for justice through his work with SIP, Bishop Carpenter suggested Francis leave Alabama to take a curate position in another Diocese to get himself "established," and declared that he could not in good conscience recommend that Francis be allowed to raise a child, refusing Francis' request that Bishop Carpenter affirm him as a fit parent to the adoption agency. Despite all this, Francis attributed Bishop Carpenter's licensing him to serve as clergy in the Diocese to Carpenter's love for him, and in part to the influence of northern bishops. Francis charitably noted that, in clinging to the past, Bishop Carpenter seemed unaware that God lives in the present. We should all give those who oppose us such grace.
The charm of Father Francis' book also includes: a recipe for fixin' coot (served over rice with collards and corn bread, naturally); directions for how to engineer a flying phantom flash; discovery of an antique Creole baby spoon that stands as a sign of racial peace and harmony; a flaming rain of eastern tent caterpillars; an illicit oyster and champagne picnic with a nursing home escapee (his great aunt); adventures pastoring the nominally insane at Bryce (yes, the mental hospital in Tuscaloosa); an intoxicated Tallulah Bankhead; and a book review of the Southern classic Diddie, Dumps and Tot; among much else.
I read Fr. Francis' memoir and I hear his stories in my mind's ear in his soft Southern voice. It is as if I am enjoying a glass of iced tea with him on his screened porch there in Sewanee. His muse, Memoria, seems more reliable to me than he gives her credit for.
Francis' stories hum with love, even the hard ones for which we lesser Christians might forgive him if he offered a bitter edge. If you are looking for hope in these dangerous and devastating times, read Father Walter's remarkable memoir. Better yet, read it aloud to your children and grandchildren. Let them hear and learn this: "We can't all be Albert Schweitzer or Oscar Romero, but with their witness some of us will get off our butts to serve our resplendent planet and the people, other than ourselves, who are suffering."
Join us on Sunday, August 1, 2021 at 4:00 pm for the first of our monthly Peacebuilding Online series. Video promotion, below.
Sermon for Sunday, June 13, 3rd Sunday after Pentecost, offered by NEC Treasurer Rob Burgess
The parable of the mustard seed which Mark tells in today's gospel is one of the most memorable of Jesus's parables. Maybe because all three of the synoptic gospels, Mark, Matthew, and Luke retell very similar versions of the parable. Maybe because Jesus frequently references the Kingdom of God in his teaching through parables.
Or maybe it is because of the image it provides: that the Kingdom of God on earth starts with something very small, perhaps like a rag-tag group of disciples in a backwater region of the Roman Empire and can grow into something much bigger, the Jesus movement.
At my house, we have two large trees in our front yard. They are of the locust family. Unlike my neighbors' majestic maples or oaks, locust leaves are tiny. I am grateful for the shade they provide in the summer. At the same time their tiny leaves allow grass to grow underneath. But certain times of year, like now, the locust trees are a nuisance. They shed their seed pods daily covering the lawn. They attach to our shoes in the driveway and we track them into the house. A nuisance. I wonder is that what the Roman emperors thought of the nascent Jesus movement? That it was a nuisance?
In those first centuries, the Jesus movement may have been considered a nuisance by the Roman Emperors nonetheless like the tiny mustard seed it sprouted and grew.
As I was pondering this, I wondered how other social justice movements started out small and grew into something much bigger.
In looking for answers, I ended up looking outside the church where I found something that brought me right back to the church. I am thankful for websites like the History Channel, the NAACP, and Wikipedia for some of the details in my words this morning.
Today, is June 13. According to the Satucket calendar of Episcopal feast days, there is no one who is commemorated today. So, I Googled "Today in History". That's where I found a proverbial mustard seed, an inspiration for the Kingdom of God on Earth.
June 13, 1967, 54 years ago today, arguably one of the most influential jurists in the 20th Century was nominated to the Supreme Court by President Lyndon Baines Johnson. Thurgood Marshall would later that fall be appointed an Associate Justice of the Supreme Court. Just so you know, the Episcopal Church celebrates a feast day for blessed Thurgood Marshall annually on May 17.
Marshall was an advocate for social justice and change. He once said:
"When you see wrong or inequality or injustice, speak out, because this is your country. This is your democracy. Make it. Protect it. Pass it on."
Marshall also seemed to understand the mutuality of us all as he is quoted as saying:
"In recognizing the humanity of our fellow beings, we pay ourselves the highest tribute."
The first African American to be confirmed by the Senate to the highest court in the land. Marshall grew from simple beginnings to a powerful voice for social and legal justice.
Like a mustard seed's inconspicuous start, Marshall had humble beginnings. His father had been a railroad porter and then a steward at a segregated, all-white country club in Baltimore. His mother was an elementary teacher in the segregated Baltimore school system. Baltimore Schools were not integrated until 1954.
It seems very appropriate that Marshall graduated from a school named after another civil rights ikon: Frederick Douglas High School. I normally think of historically Black colleges and universities being in the south, I guess it is some of my northern hubris and denial that segregation and bigotry existed and still exists today in the north. Unfortunately, the nearby metro areas of Detroit and Chicago are in the top 5 most segregated municipal areas in the country, per USA Today.
Marshall did go on to attend an historically Black college, Lincoln College in Pennsylvania. Lincoln College seems to be a place that nurtured mustard seeds to grow in to something, someone much more influential.
Marshall's classmates at Lincoln included the great American poet Langston Hughes. Arguably, one of the greatest American poets of the 20th Century.
Hughes once wrote:
"At the feet o' Jesus,
Sorrow like a sea.
Lordy, let yo' mercy
Come driftin' down on me."

In addition to Hughes, the multi-talented jazz musician, dancer, and big band leader Cab Calloway was also a classmate at Lincoln.  Calloway was decades later re-introduced to younger generations in a movie called the Blues Brothers.
I am not sure if Marshall, Hughes, and Calloway ever enrolled in the same class together at Lincoln. But I must admit, and I chuckle to myself, if there was a professor who had THAT diversity of genius in his classroom, he must have had his hands full.
In 2021, I find it challenges me greatly that a Big Ten university was a segregated institution decades ago. But as an undergraduate, the mustard seed that was planted by Thurgood Marshall was just beginning to sprout into someone bigger than the little kid who grew up in Baltimore. For law school, Marshall wanted to become a Maryland Terrapin and desired to attend that university's law school near his home. But he was denied enrollment into Maryland which was a segregated university in those days. So, instead he enrolled in another historically Black school: Howard University. He graduated Howard first in his class.
Marshall went on to found the NAACP's legal defense fund. In his capacity as an attorney, Marshall represented clients 32 times in front of the Supreme Court. No other attorney has argued or presented as many cases before that court. A truly gifted advocate, Marshall's clients won their cases an astonishing 29 of those 32 times.
In my graduate school of Educational Leadership, we learned about Marshall's most famous case. Legal scholars often suggest that it is the most important and influential Supreme Court decision of the 20th century. The church celebrates Thurgood Marshall annually on May 17 because that is the day the Supreme Court announced its unanimous decision in the case Brown vs. the Board of Education of Topeka, Kansas. In that case, a group of Black parents filed a class action suit because their children were forced to attend a segregated school.
Some 90 years earlier, the Supreme Court in Plessy v. Ferguson had ruled that segregation could be the law of the land. In Plessy vs. Ferguson, the court ruled that separate could be equal which put a stamp of legality on decades of segregation.
Marshall argued in Brown vs. the Board of Education that Separate was inherently unequal and the court agreed. Nine justices agreed in a unanimous decision. It certainly was not the end of segregation, but now civil rights leaders had the rule of law on their side. As a result, a few years later President Eisenhower sent federal troops to Little Rock when the Little Rock Board of Education refused to allow the Little Rock 9 to attend Little Rock Central High School.
Brown vs. the Board of Education was a mustard seed that helped to sprout the civil rights movement. Obviously, a Supreme Court case by itself could not end decades, perhaps centuries, of racial bigotry and institutional racism. Certainly, images of the Little Rock 9 who were protected by federal troops as they entered Little Rock Central High School while being ringed by white students and parents screaming and spitting obscenities, proved that racial hatred runs much deeper than a single Supreme Court decision could overcome.
Marshall was also a consistent foe of the death penalty. Having voted and argued forcefully with former Chief Justice Warren to permanently abolish it.
I don't recall Jesus ever saying: "It's easy. Just do this and the Kingdom of God on earth will be immediate." What Jesus did say was that the Kingdom of God was like a mustard seed which when planted becomes rooted in the soil and grows into something bigger. "Blessed are the poor for theirs is the Kingdom" and we hope on earth as it is in heaven.
There is only one Thurgood Marshall. One individual whose jurisprudence branched out in many directions and helped bend the arc of the universe toward justice. Marshall who faithfully attended services even as a Supreme Court Justice and was simply called "the Judge" by his fellow parishioners at his church, St Augustine's Episcopal in the District of Columbia.
Marshall once said:
"A child born to a Black mother in a state like Mississippi has exactly the same rights as a white baby born to the wealthiest person in the United States. It's not true, but I challenge anyone to say it is not a goal worth working for."
Let us always remember those words of Thurgood Marshall as we too are called to a goal of bending the arc of our universe toward racial justice, if only a little, and bring the Kingdom of God just a tad closer to THIS present reality.
Amen.
A sermon for Trinity Sunday, offered by Rev. Rosalind Hughes, at Church of the Epiphany, Euclid, Ohio:
Trinity Sunday: that business of the three in one – Father, Son, and Holy Ghost; Mother, Son, and Spirit – it's not about dogma so much as it is about relationship.
The interplay of God, the Incarnation of Christ as Everyman, the promiscuous ubiquity of the Holy Spirit – all point to the expansive and inclusive, progenitive love of God.
How are we, as humans, to recognize and render such a complex oneness? Perhaps the bees understand it better, or the poets. John Donne wrote,
"No man is an island entire of itself; every man
is a piece of the continent, a part of the main;"
It is the mutuality of the Trinity that we seek. We hear its echoes in our prayers: "though we are many, we are one body" (Romans 12:5). We come closest to it when we experience compassion. But that word means, literally, suffering with. I know that I am not the only person here who, upon hearing the news of yet another mass shooting this week – and then, yet another local murder by gunfire – found it hard to breathe. Our lives are connected and complicit in the lives of our neighbours. If that is not love, what is it?
However we try to parse and parcel ourselves out, the lesson of the Trinity is that we cannot separate ourselves or our salvation, our wellbeing on this, God's good earth, from the lives and thriving of our fellows.
We cannot separate ourselves from our siblings in Palestine when we are so entangled, nationally, in the politics that keep them wanting for freedom. We cannot separate ourselves from the antisemitism that taints our society, unless we work actively to undermine it. We cannot exempt ourselves from the legacy of the Tulsa race massacre, arguing the distance of history and geography, or that we were not taught about it at school. We cannot deny the racism that continues to inform our daily lives together, unless we recognize it. We cannot bewail the losses of war unless we are determined to wreak peace.
We are one body, created in one image, although with many faces.
Just as Moses, Jesus told Nicodemus, the Pharisee – just as Moses lifted up the serpent in the wilderness, so that the people might look upon death and, upon their turning away, might live – so the Son of Man is lifted high on the cross. Like a lightning rod gathering rogue electricity and running it into the ground, the cross becomes a focal point for evil: for the oppression of empire, the pride of the powerful, the perverse inventiveness of those who design ways for us to kill one another.
In Arizona, in an effort to deal with the problems that they have experienced in the execution chamber, the authorities have refurbished a gas chamber, and purchased the ingredients to make cyanide gas, the same stuff that was used in Auschwitz, just so that we can continuing killing those whom we have designated criminals?
It is as though we have looked upon the cross, and the Son of Man lifted high in execution, and we have become fixed and fascinated. As though we have forgotten to make that turn from the instrument of death to new life.
But "God sent the Son into the world, not to condemn the world, but in order that the world might be saved through him". (John 3:17)
Elsewhere, Jesus told his disciples, "I, when I am lifted up from the earth, will draw all people to myself". (John 12:32)
We who are many are one body.
We are at a turning point, as we come back together in the church. We hope that we are turning away from the plague of Covid, aided by vaccines – we talked earlier this year about the lessons Moses' bronze serpent has for us in encouraging us to get vaccinated.
A year after the murder of George Floyd, a hundred years after Tulsa, it feels as though we are at a crossroads, too, in our understanding of the racism that spoils our life together, that ends the lives of too many.
The heartbreaking number of mass shootings that has already taken place this year, as people begin to return to places of work, shopping, life, likewise confronts us with the choice to continue on the same path as we have followed so far, or to try something different in our life together: something that does not require us to rely on death as the ultimate defense within our life together.
We are at a turning point, and the gospel calls us to turn from death to life, to look upon the Cross and see the possibilities for Resurrection.
We have the words of eternal life; we have the Word of Eternal Life, Jesus, the Christ.
Oh, this morning we are just glad to be back together for a little while. It is good to rest in each other's company, to find that solidarity, that unity, that interplay and dance, the harmony of a hymn. To find, in our celebration of the Holy Trinity, our Holy Communion, that we who are many are one body. It is a good and a joyful thing.
It is also an opportunity, to turn back, remembering how things have always been, or to grow in the gospel, turning toward the justice and mercy of God, the unity that Christ himself prayed for us, that we, who are made in one image with many faces, might become as close, as mutually caring, as though we were one body with our neighbours.
So may the love and the comfort and the salvation that we find here strengthen us, as we go into the world, to bring to life that complexity and singularity of compassion that God, in their Trinity, has shown us; to turn the "shadow of death [at last] into the morning". (Amos 5:8)
Amen.
All rights reserved
© Rosalind C Hughes and over the water, 2011-2021. Unauthorized use and/or duplication of this material without express and written permission from this site's author and/or owner is strictly prohibited. Excerpts and links may be used, provided that full and clear credit is given to Rosalind C Hughes and over the water, with appropriate and specific direction to the original content.
A reflection by NEC Chairman, Bishop Dan Edwards
PEACE AND/OR JUSTICE: WHAT'S THE CONNECTION?
No Justice. No Peace.
We chant it, print it, proclaim it out of concern that our commitment to non-violence might be confused with passivity in the face of oppression. Non-violence must never be understood as complicity with evil. The great champions of non-violence – Jesus, Tolstoy, Gandhi, Martin Luther King, Jr., Dorothy Day, Ruby Sales – were champions of justice.
But there are two ways to understand No Justice. No Peace. The first is as a threat. If you want peace, you better provide some justice. Otherwise there will be hell to pay. That interpretation is the opposite of non-violence. It is a vain effort to fight fire with fire, to overcome domination with domination.
The deep and true interpretation of No Justice. No Peace rests on a fuller understanding of violence. Injustice, oppression, and discrimination are systemic, structural forms of violence. That is why Albert Einstein said, Peace is not merely the absence of war but the presence of justice, of law, of order . . . . The death penalty, solitary confinement, police brutality, caging children, deporting asylees, social determinants of health that spread disease based on race, all these are structural forms of violence.
Non-violence is an effective strategy for confronting injustice. Historically, it has proven to be more effective than violence in creating change. In Psychology Today, Dr. Mikhail Lyubanski says, Nonviolence has been shown to be more effective than violence in overthrowing repressive regimes and in resisting foreign occupation. Perhaps more importantly, it has the potential to be fruitful over the long term. https://www.psychologytoday.com/us/blog/between-the-lines/201403/is-nonviolence-effective
But it isn't just a tactic. It is a deep strategy for deep and lasting change. It recognizes that the heart of injustice is violence; so injustice can be overcome only non-violently. Conservative and liberal Biblical scholars alike see Jesus as a voice of non-violence. Perhaps he learned it from the history of his people. Jews had suffered oppression at the hands of the Seleucid Empire, so they engaged in the Maccabean revolt and took power themselves. But the rebels, once in the driver's seat, were corrupted by their power and oppressed their own, so that the oppressed Jews essentially invited Rome to take over. Then they were oppressed by the Romans. In Jesus' day, the Zealots and the Sicarii wanted to replay the Maccabean revolt, but Jesus saw that was not the way. He offered the paradoxical way of love instead.
Martin Luther King, Jr. famously said, Darkness cannot drive out darkness; only light can do that. Hate cannot drive out hate; only love can do that. Non-violence isn't just not doing violence. It is using the paradoxical and mysterious power of love to challenge the injustices that incarnate violence as justice is incarnation of peace.
Love and violence both change people – the people who practice them. The way to peace and the way to justice are one way, the way of love.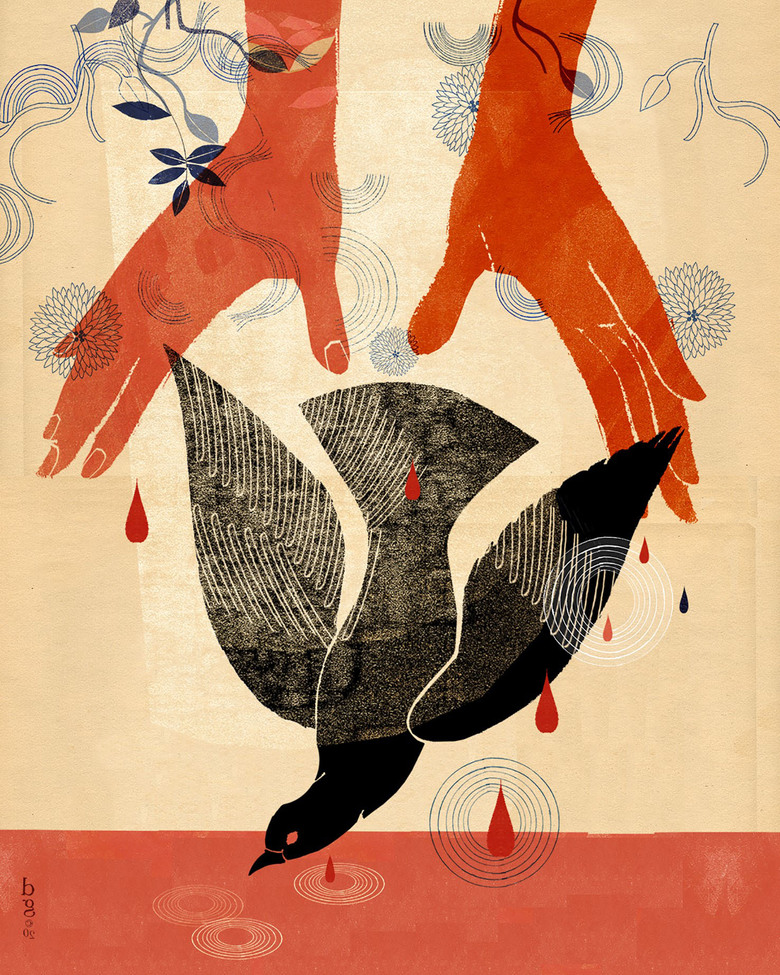 EPF Racial Justice Action Group's Committee on Racial Reparations
"Now is the time to make real the promise of democracy and transform our pending national elegy into a creative psalm of brotherhood. Now is the time to lift our national policy from the quicksand of racial injustice to the solid rock of human dignity." -Dr. Martin Luther King, Jr., Letter from Birmingham Jail
At EPF National Executive Council's (NEC) meeting last month, the NEC unanimously endorsed our planned initiatives with regard to racial reparations. These include:
• All EPF action groups will focus energy on the issue of reparations through the lens of their unique work for the remainder of 2021.   
• We will intentionally work to identify, collect, and publicize previously passed Diocesan reparations resolutions which will be offered at General Convention and in collaboration with allies create our own resolution that our convention deputies may co-sponsor and for which they may advocate.
• We will undertake to have a half-day symposium on reparations, inviting thought leaders from within and outside the Episcopal Church to participate, with the underlying purpose being to empower and equip other dioceses and parishes to draft and pass their own reparations resolutions.
• Long term, we will create a curriculum which could be shared with our Peace Partners and Chapters to deepen the understanding for the need for reparations and racial reconciliation, writ large.
We note that this work is in keeping with the Episcopal Church's Support Legislation for Reparations for Slavery, 2006-C011, which affirms the commitment to anti-racism and supports legislation initiating the study of slavery in the United States and reparations to the descendants of the victims of slavery.
We join with the following Episcopal communities which have already advanced racial reparations initiatives:
Episcopal Diocese of Maryland; Episcopal Diocese of New York; Episcopal Diocese of Long Island; Episcopal Diocese of Texas; Virginia Theological Seminary; Episcopal Diocese of Massachusetts; Episcopal Diocese of New Hampshire.
Members of this special committee include EPF members:  Roger Conville (Birmingham, AL), Tom Foster (Rochester, NY), Bob Lotz (Lexington, MI), Paul Ricketts (Fort Wayne, IN), and the Rev. Mike Wallens (Alpine, TX).  Would you like to help?  Let Melanie Atha, EPF Executive Director, know. Email her at epfactnow@gmail.com.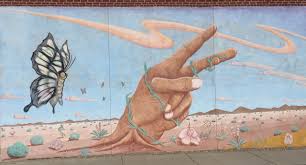 SAVE THE DATES AND SPREAD THE WORD

White teens in rural Colorado reenact the murder of George Floyd for Instagram. Insurrectionists storm the Capitol. People subjectively live in different worlds depending on their news choice. Is this the death throes of democracy or the birth pangs of a more just social order? Is the answer fixed by fate or has God left the decision to us? I set before you life and death. (Deut. 30:19) How are we called to become peaceful in our own hearts and at the same time to engage those around us in new ways? Perhaps reconciling ways that challenge us to grow beyond our old selves (Eph. 4:22) and be transformed into the likeness of Christ. (2 Corinthians 3:18)

PEACEBUILDING ONLINE PROJECT


EPF will host a series of online 1-hr presentations the first Sunday of each month starting in August on different aspects of and approaches to peacebuilding, both with others and within ourselves. We will meet via Eventbrite/Zoom at 4 pm Eastern Time. Please plan to attend as many of our programs as you can, bring a friend, and ask your congregation and diocese to publicize our programs each month. Hear inspiring voices. Learn. Discover resources for going deeper. Take a look below at our first offerings.

Our Line Up Through March, 2022
https://conta.cc/2SsJIoC

Links to Eventbrite registration, presenter bios, and information HERE


Are you called to support EPF's Peacebuilding Online Project, described above? We are inviting 50 of our faithful to support our work in a very intentional way. Read our full appeal HERE, and when you make your contribution, THANK YOU! The ravages of COVID have laid bare the vast inequalities in our society; violence and racism are a persistent plague. Your commitment to EPF helps us empower one another to make a difference by advocating for change and by educating others to join the crusade.
Contribute HERE today!