Three new servants are nominated to serve on the EPF NEC. Elections will take place at the EPF Annual Member Meeting on January 29 at 2:00 pm Eastern. All dues paying members are entitled to vote. Email epfactnow@gmail.com for the Zoom link.
Class of 2021-23: Paul Ricketts, Ft. Wayne, IN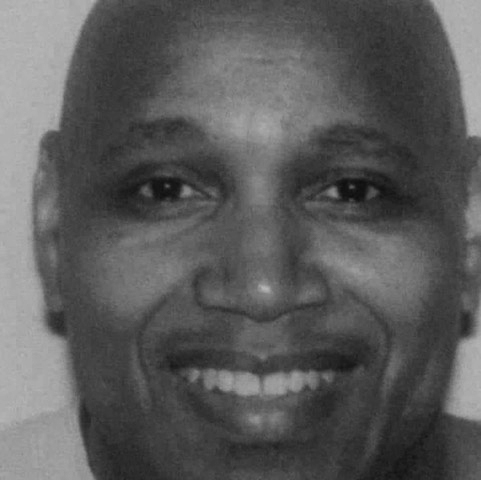 I was Baptized in the AME tradition and raised a Lutheran, and had been a Quaker(unprogrammed tradition) for the vast majority of my adult life. A brief respite with the Methodist Church. The centrality of the Eucharist is what has drawn me to the Episcopal Church. My first exposure to an Episcopal Church was 44 years ago in college.
George Fox, founder of the Religious Society of Friends, proclaims "Christ has come to teach his people himself" or in the words of Mother Teresa," I begin each day with holy Mass, receiving Jesus hidden under the appearance of a simple piece of bread. Then I go out into the streets, and I find the same Jesus hidden in the dying destitute, the AIDS patients, the lepers, the abandoned children, the hungry, and the homeless. It's the same Jesus."
As part of my own formation, I have been fortunate to participate for two years in the Education for Ministry program-School of Theology at Sewanee -University of the South. As a eucharistic people, ministry and working alongside other people is the heart of discipleship. We see the face of God in our siblings. I believe deeply that God is present in the details of our lives, and for myself this has included 40+ plus years of work and teaching children and adults with disabilities. Serving 35 years on various committees with the American Friends Service Committee. Founded in 1917, the American Friends Service Committee (AFSC) is a Quaker organization that promotes lasting peace with justice, as a practical expression of faith in action. (Reference: Brant Rosen former Midwest Regional Director of the American Friends Service Committee. Serves today Tzedek Chicago as its full-time rabbi. brant1836@gmail.com ) The Fort Wayne African American Cancer Alliance, Center for Nonviolence and currently serving on the board of Martin Luther King Montessori School.
Class of 2022-24: Maureen-Elizabeth Hagen, Portland, OR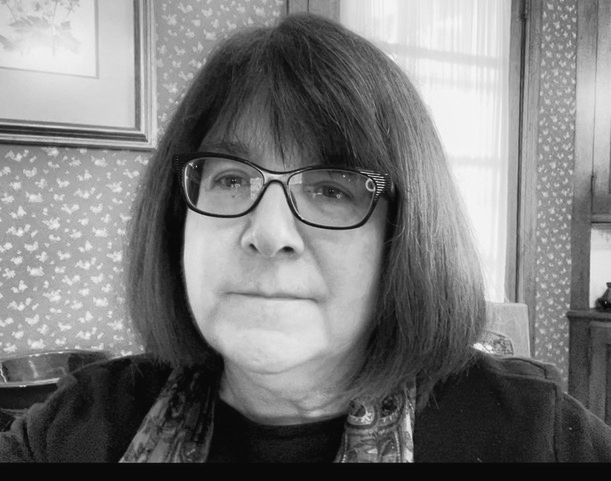 Born on Memorial Day, on a day when the President called for perpetual peace, the high costs of war have always weighed heavily. Reinforced by body counts and antiwar protests throughout primary school, I knew we needed to strive for a better way. I quickly discerned the interconnectedness between power and oppression. It was incumbent upon those who sought redress to stand in solidarity with those on the margins. This required understanding power systems and ways to effect change. I understood the profound truth of He who lives by the sword dies by the sword, and believed only nonviolence can produce sustainable change. All these beliefs were formed by the time I was a teenager. Growing up in upstate New York to working-class parents, I found few others interested in learning more about social activism and global systems.
I began traveling/living abroad as a teenager and following college, I spent two years as a Peace Corps Volunteer in Morocco and one year studying at the Sorbonne. I then spent five years at Columbia University, focusing on international relations, especially security and the Middle East. I taught undergraduates for eight years (I especially loved teaching about the Middle East, US foreign policy, and Revolution & Terrorism).
Then at 41, I discovered church. I began to understand the world through the lens of the baptismal covenant. Most significantly, our promises to seek and serve others and to strive for justice and peace became central to my focus. I began doing ministry with those on the margins. I soon learned the importance of advocacy and became involved with the Oregon Faith Roundtable Against Hunger. While I had long understood systemic inequality, I did so intellectually and abstractly. Belatedly, I grasped the importance of relationships and working with others to bring about change. Charity may help in the short term, but justice requires more intentionality.
In 2004, I became a deacon. As a deacon I understand that I am called to engage the diakonia (servant ministry) of all believers. It is important to equip the saints for ministry (and be equipped by them). Like all believers, I am called to take Christ's redemptive love into the world. As a deacon I am called to interpret to the Church the hopes, needs, and concerns of the world. I take that very seriously. In sermons, I point out the need to acknowledge and address injustice, to respect the dignity of every human being, and to recognize the high costs of violence, inequity, and fear.
Some of the areas with a strong social-justice component this past decade are:
§ Operation Nightwatch (work with people who are houseless), current co-chair, 2017-present
§ Sacred Ground, My Work To Do, and other anti-racism work, 2019-present
§ Dean of the Academy for Formation and Mission (diocesan leadership formation), 2011-2021
§ Association for Episcopal Deacons board (including president), 2011-2021
§ Diocesan Commission on Poverty and Homelessness, 2005-2015
Class of 2022-24: Jackie Lynn, Libertyville, IL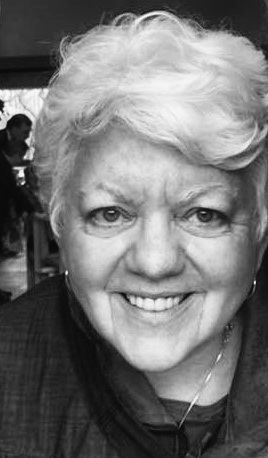 Jackie Lynn was born and raised in Atlanta, GA and after an internship at the Bass Organization of Neighborhood Development, she came to the Chicago area in 1970. She was an original member of the organizing team of the Organization of the Northeast (ONE), now ONE Northside. She has completed a Masters of Urban Planning and Policy degree from the University of Illinois Chicago, and is an ordained deacon in the Episcopal Church. She completed an internship with the Institute of Cultural Affairs focusing on facilitation skills. After a several Executive Director positions with Women for Economic Security and the National Episcopal Peace Fellowship, she now is Executive Director of ElderCARE in Lake County, Illinois. Jackie served as Ministries Associate at St. James Episcopal Cathedral prior to the ElderCARE position. She served of chair of the Chicago Episcopal Diocese' Peace and Justice Committee from 2016-2018 and is a founding member of the Interfaith Coalition Against Racism. She enjoys gardening in the summer and cross country skiing in the winter whenever snow appears.
Episcopal Peace Fellowship's series of free, one hour, online presentations continues on Sunday, February 6 at 4:00 pm Eastern with learning from Dan Hines, "A Hidden Wholeness: Exploring a Circle of Trust." We hope to see you there. Bring a friend!
Register here: https://www.eventbrite.com/e/episcopal-peace-fellowship-peacebuilding-online-project-courage-hines-tickets-156345332097
A HIDDEN WHOLENESS: EXPLORING A CIRCLE OF TRUST 

Mentored by the activist and writer Parker J. Palmer and the Center for Courage & Renewal, Dan Hines serves as an international freelance speaker, therapist, workshop facilitator and leadership consultant in various contexts and communities. His workshops and programs have taken him to China, Central America, throughout Canada and the U.S., and on sailboats and hiking trails. Dan, an Anglican priest, is co-founder of the intentional community, RareBirds Housing Co-operative, has run for public office, and has managed a zoo! www.danhines.ca

Our "hidden wholeness" is our safe haven amid the violence of the storm around us.

Parker J. Palmer writes about this blizzard that swirls around and within us as "fear and frenzy, greed and deceit, and indifference to the suffering of others. We all know stories of people who have wandered off into this madness and been separated from their own souls… it's easy to believe that the soul -- that life-giving core of the human self, with its hunger for truth and justice, love and forgiveness -- has lost all power to guide our lives". 
We seek refuge from the storm to pause, to look inward, and to catch a glimpse of the soul and to listen deeply to that small voice inside of you that speaks the truth about you, your work, and the world. In this introduction to the Circle of Trust® workshop, we will renew our courage and capacity to weather the storm in an inclusive, safe, and disciplined space of 'solitude in community'. We will explore the theme of wholeness using the practices of storytelling, evocative readings and poetry, inner reflection, guided meditations, and facilitated discussions. 

See Dan's website for more events: www.danhines.ca 
www.couragerenewal.org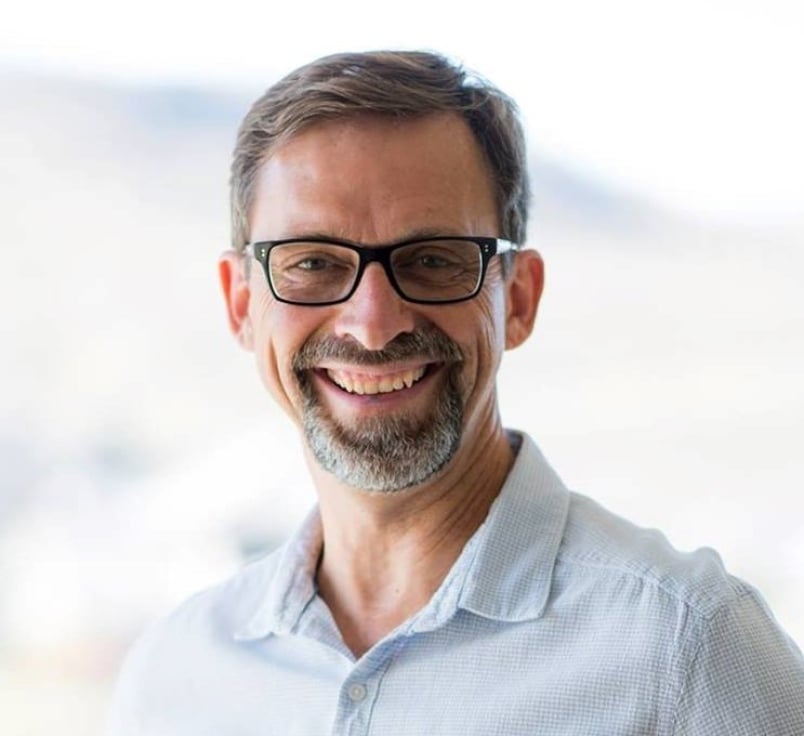 Episcopal Peace Fellowship's series of free, one hour, online presentations continues on Sunday, January 2 at 4:00 pm Eastern with learning from the Absalom Jones Center for Racial Healing, presented by Dr. Catherine Meeks. We hope to see you there.
Register here: https://www.eventbrite.com/e/episcopal-peace-fellowship-peacebuilding-online-project-absalom-jones-tickets-156252067139
THE DEPTH PSYCHOLOGY OF HEALING RACISM'S WOUNDS
Absalom Jones Center for Racial Healing (www.centerforracialhealing.org) is a collaborative initiative between the Episcopal Diocese of Atlanta and The Episcopal Church. It works closely with the Presiding Bishop's Staff and dioceses to address the wounding caused by racism by creating brave spaces where the truth can be told.
Catherine Meeks, PhD, takes the healing of racism deeper than politics to address the injuries and grievances we bear in our hearts. Dr. Meeks, our presenter, is the Founding Executive Director of the Absalom Jones Episcopal Center for Racial Healing as well as the retired Clara Carter Acree Distinguished Professor of Socio-cultural Studies and Sociology from Wesleyan College.
Catherine is an author who has published seven books including her recently co-authored book, Passionate for Justice, Ida B. Wells- A Prophet for Our Times which was released in September 2019 and her edited book Living Into God's Dream: Dismantling Racism in America which focuses on racial healing and reconciliation published in 2016. She is a regular contributor to Hospitality which is published monthly by the Open Door Community. She is involved with prison work and faithfully visits a person who was formally on death row. She is committed to working for the abolition of the death penalty, writing and helping to create spaces where transformation and rebirth can occur. All of her work is grounded and supported by her understanding of C.G. Jung, an array of theological/philosophical thinkers, and her long spiritual journey's engagement with scripture and other sacred texts.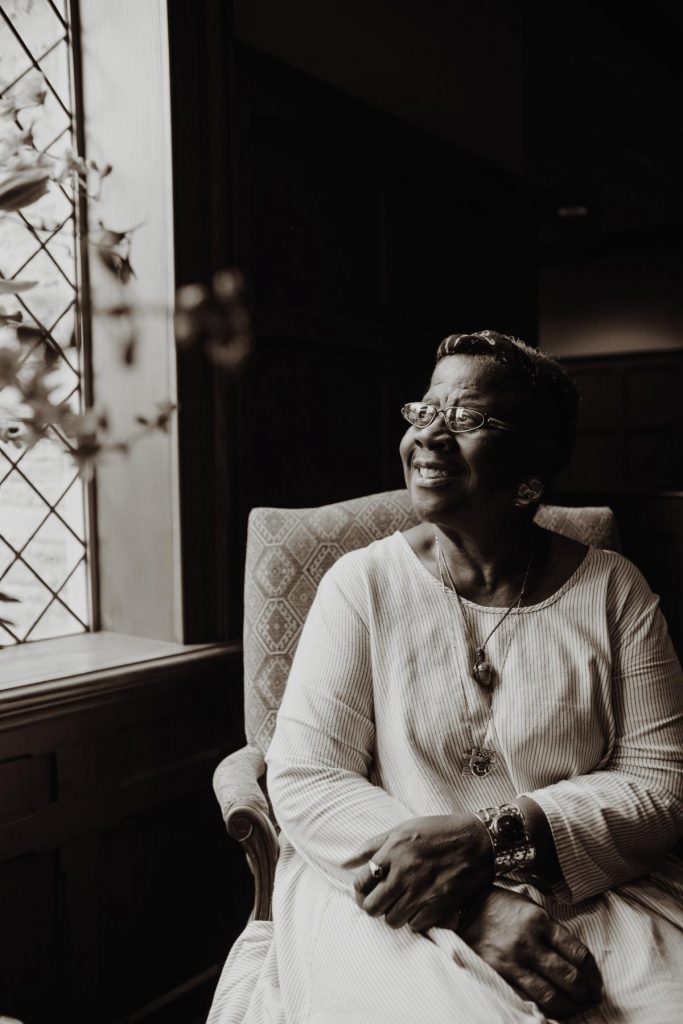 This Advent you are warmly invited to join EPF/Episcopal Peace Fellowship as we gather to pray Compline weekly via Zoom. Beginning on Tuesday, November 30, 2021 at 8:30 p.m. (ET), the Trinity Cathedral Chapter of EPF will be hosting Compline and joining other EPF chapters and members across the country in praying Compline together. Open to all, come join us in prayer and thanksgiving. Email epfactnow@gmail.com for the Zoom link.
An Order for Compline
(Adapted from An Order for Compline from The Book of Common Prayer)
Introduction and Instructions
Thank you for joining Episcopal Peace Fellowship for our weekly service of Compline.
Grounded in the life, death, and resurrection of Jesus Christ, the Episcopal Peace Fellowship is committed to helping its members—and the whole Episcopal Church—to become people of peace, people who are the change they wish to see in the world through prayer, study, and 'small acts of justice and mercy.'
Compline is the fourth and final of the services which comprise the Daily Office, the Church's traditional round of daily prayer. Grounded in Benedictine spirituality—which is the foundation of our shared Anglican heritage—the Daily Office is a means of sanctifying the entire day and recognizing God's presence in our lives at all times and in all places.
By praying Compline together as members and friends of the Episcopal Peace Fellowship, we are entrusting our whole world to God's abiding love for this world which God so dearly loves.
In order to ensure that our service of Compline works smoothly over Zoom, please be mindful to keep your microphone muted unless the Officiant/Host invites you to unmute. You are welcome to turn your camera off and assume whatever bodily posture is most conducive to prayer. While one person will speak aloud the People's responses—indicated by bold text—please do join in on the responses with your microphones off.
The Officiant begins
The Lord Almighty grant us a peaceful night and a perfect
end. Amen.
Officiant Our help is in the Name of the Lord;
Respondent The maker of heaven and earth.
The Officiant may then say
Let us confess our sins to God.
Officiant and Respondent
Almighty God, our heavenly Father:
We have sinned against you,
through our own fault,
in thought, and word, and deed,
and in what we have left undone.
For the sake of your Son our Lord Jesus Christ,
forgive us all our offenses;
and grant that we may serve you
in newness of life,
to the glory of your Name. Amen.
Officiant
May the Almighty God grant us forgiveness of all our sins, and the grace and comfort of the Holy Spirit. Amen.
The Officiant then says
O God, make speed to save us.
Respondent O Lord, make haste to help us.
Officiant and Respondent
Glory to the Father, and to the Son, and to the Holy Spirit: as it was in the beginning, is now, and will be for ever. Amen.
Except in Lent, add Alleluia.
The Officiant decides which of the following Psalm(s) will be offered and announces to the assembly. At the end of the Psalm(s), all join in the 'Glory to the Father…' The Psalm is recited antiphonally by whole verse, with the Respondent speaking aloud the People's verses.
Psalm 4 Cum invocarem
1 Answer me when I call, O God, defender of my cause; *
you set me free when I am hard‑pressed;
have mercy on me and hear my prayer.
2 "You mortals, how long will you dishonor my glory? *
how long will you worship dumb idols
and run after false gods?"
3 Know that the Lord does wonders for the faithful; *
when I call upon the Lord, he will hear me.
4 Tremble, then, and do not sin; *
speak to your heart in silence upon your bed.
5 Offer the appointed sacrifices *
and put your trust in the Lord.
6 Many are saying,
"Oh, that we might see better times!" *
Lift up the light of your countenance upon us, O Lord.
7 You have put gladness in my heart, *
more than when grain and wine and oil increase.
8 I lie down in peace; at once I fall asleep; *
for only you, Lord, make me dwell in safety.
Psalm 31 In te, Domine, speravi
1 In you, O Lord, have I taken refuge;
let me never be put to shame: *
deliver me in your righteousness.
2 Incline your ear to me; *
make haste to deliver me.
3 Be my strong rock, a castle to keep me safe,
for you are my crag and my stronghold; *
for the sake of your Name, lead me and guide me.
4 Take me out of the net that they have secretly set for me, *
for you are my tower of strength.
5 Into your hands I commend my spirit, *
for you have redeemed me,
O Lord, O God of truth.
Psalm 91 Qui habitat
1 He who dwells in the shelter of the Most High *
abides under the shadow of the Almighty.
2 He shall say to the Lord,
"You are my refuge and my stronghold, *
my God in whom I put my trust."
3 He shall deliver you from the snare of the hunter *
and from the deadly pestilence.
4 He shall cover you with his pinions,
and you shall find refuge under his wings; *
his faithfulness shall be a shield and buckler.
5 You shall not be afraid of any terror by night, *
nor of the arrow that flies by day;
6 Of the plague that stalks in the darkness, *
nor of the sickness that lays waste at mid‑day.
7 A thousand shall fall at your side
and ten thousand at your right hand, *
but it shall not come near you.
8 Your eyes have only to behold *
to see the reward of the wicked.
9 Because you have made the Lord your refuge, *
and the Most High your habitation,
10 There shall no evil happen to you, *
neither shall any plague come near your dwelling.
11 For he shall give his angels charge over you, *
to keep you in all your ways.
12 They shall bear you in their hands, *
lest you dash your foot against a stone.
13 You shall tread upon the lion and adder; *
you shall trample the young lion and the serpent
under your feet.
14 Because he is bound to me in love,
therefore will I deliver him; *
I will protect him, because he knows my Name.
15 He shall call upon me, and I will answer him; *
I am with him in trouble;
I will rescue him and bring him to honor.
16 With long life will I satisfy him, *
and show him my salvation.
Psalm 134 Ecce nunc
1 Behold now, bless the Lord, all you servants of the Lord, *
you that stand by night in the house of the Lord.
2 Lift up your hands in the holy place and bless the Lord; *
the Lord who made heaven and earth bless you out of Zion.
At the end of the Psalms is sung or said
Glory to the Father, and to the Son, and to the Holy Spirit: * as it was in the beginning, is now, and will be for ever. Amen.
One of the following, or some other suitable passage of Scripture, is read
Lord, you are in the midst of us, and we are called by your
Name: Do not forsake us, O Lord our God. Jeremiah 14:9 ,22
Respondent Thanks be to God.
or this
Come to me, all who labor and are heavy‑laden, and I will
give you rest. Take my yoke upon you, and learn from me;
for I am gentle and lowly in heart, and you will find rest for
your souls. For my yoke is easy, and my burden is light.
Matthew 11:28‑30
Respondent Thanks be to God.
or the following
May the God of peace, who brought again from the dead our
Lord Jesus, the great shepherd of the sheep, by the blood of
the eternal covenant, equip you with everything good that you
may do his will, working in you that which is pleasing in his
sight; through Jesus Christ, to whom be glory for ever and
ever. Hebrews 13:20‑21
Respondent Thanks be to God.
or this
Be sober, be watchful. Your adversary the devil prowls
around like a roaring lion, seeking someone to devour.
Resist him, firm in your faith. 1 Peter 5:8‑9a
Respondent Thanks be to God.
All are invited to join together in reciting the EPF Personal Commitment to Peace, our foundational membership commitment.
In loyalty to the teaching, and person of Jesus Christ, my conscience commits me to the way of redemptive love: to pray, study, and work for peace, and to renounce, as far as possible, participation in war, militarism, and all other forms of violence.
In fellowship with others, I will work to discover and create alternatives to violence and to build a culture of peace. I urge the Episcopal Church in accordance with our baptismal vows 'to renounce the evil powers of this world which corrupt and destroy the creatures of God,' and to wage peace across all boundaries, calling upon people everywhere to repent, to forgive, and to love.
Then follows
V. Into your hands, O Lord, I commend my spirit;
R. For you have redeemed me, O Lord, O God of truth.
V. Keep us, O Lord, as the apple of your eye;
R. Hide us under the shadow of your wings.
Lord, have mercy.
Christ, have mercy.
Lord, have mercy.
Officiant and Respondent
Our Father, who art in heaven,
hallowed be thy Name,
thy kingdom come,
thy will be done,
on earth as it is in heaven.
Give us this day our daily bread.
And forgive us our trespasses,
as we forgive those
who trespass against us.
And lead us not into temptation,
but deliver us from evil.
Officiant Lord, hear our prayer;
Respondent And let our cry come to you.
Officiant Let us pray.
The Officiant then says one of the following Collects
Be our light in the darkness, O Lord, and in your great mercy defend us from all perils and dangers of this night; for the love of your only Son, our Savior Jesus Christ. Amen.
Be present, O merciful God, and protect us through the hours of this night, so that we who are wearied by the changes and chances of this life may rest in your eternal changelessness; through Jesus Christ our Lord. Amen.
Look down, O Lord, from your heavenly throne, and illumine this night with your celestial brightness; that by night as by day your people may glorify your holy Name; through Jesus Christ our Lord. Amen.
Visit this place, O Lord, and drive far from it all snares of the enemy; let your holy angels dwell with us to preserve us in peace; and let your blessing be upon us always; through Jesus Christ our Lord. Amen.
One of the following prayers may be added
Keep watch, dear Lord, with those who work, or watch, or weep this night, and give your angels charge over those who sleep. Tend the sick, Lord Christ; give rest to the weary, bless the dying, soothe the suffering, pity the afflicted, shield the joyous; and all for your love's sake. Amen.
For whom and for what shall we pray this night?
Silence may be kept, and free intercessions and thanksgivings may be offered. You are invited to unmute your microphone and speak aloud your intercessions and thanksgivings or type them into the chat box.
The service concludes with the Song of Simeon with this Antiphon, which is said by all
Guide us waking, O Lord, and guard us sleeping; that awake we may watch with Christ, and asleep we may rest in peace.
In Easter Season, add Alleluia, alleluia, alleluia.
Lord, you now have set your servant free *
to go in peace as you have promised;
For these eyes of mine have seen the Savior, *
whom you have prepared for all the world to see:
A Light to enlighten the nations, *
and the glory of your people Israel.
Glory to the Father, and to the Son, and to the Holy Spirit: * as it was in the beginning, is now, and will be for ever. Amen.
All repeat the Antiphon
Guide us waking, O Lord, and guard us sleeping; that awake we may watch with Christ, and asleep we may rest in peace.
In Easter Season, add Alleluia, alleluia, alleluia.
Officiant Let us bless the Lord.
Respondent Thanks be to God.
The Officiant concludes
The almighty and merciful Lord, Father, Son, and Holy Spirit,
bless us and keep us. Amen.
Episcopal Peace Fellowship's series of free, one hour, online presentations continues on Sunday, December 5 at 4:00 pm Eastern with learning from Braver Angels, presented by the Rt. Rev. Mark Beckwith. We hope to see you there.
Register HERE
HOW DO WE LIVE WITH DIFFERENT POLITICAL CONVICTIONS BUT WITH MALICE TOWARD NONE? IS RELATIONSHIP STILL POSSIBLE?

A safe space is where we all agree. A brave space is where we dare to encounter the other and stay true to ourselves. We can find a safe space. A brave space has to be created.

American society has, for decades, been fragmenting into groups of the like-minded, so that we are losing the spirit and the skills to relate to human beings as opposed to mirrors. Bishop Mark Beckwith and Braver Angels offer ways we can regain the capacity to live authentically in the midst of diversity.

The Rt. Rev. Mark Beckwith was Bishop of the Episcopal Diocese of Newark (2007-2018) and now serves as Partnership Coordinator for Bishops United Against Gun Violence. He is active with Braver Angels, https://braverangels.org. Virginia Liberal Donna Murphy says, "Braver Angels changed my life. Enough of us together can save our country." Iowa Conservative Chris Peters says, "Braver Angels is the solution to the divisiveness and rancor threatening our nation."
Braver Angels' premise is at this time of crisis, we need more than civility, empathy, and goodwill. We need courage.

Bishop Beckwith will introduce the Braver Angels approach to relationship across the divides.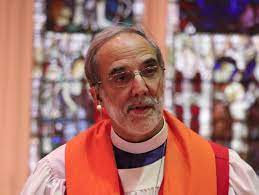 Episcopal Peace Fellowship's series of free, online presentations continues on Sunday, November 7 at 4:00 pm Eastern with the Metta Center for Nonviolence and Dr. Michael Nagler. This session will last an hour and a half, rather than our usual one hour.
Sunday, November 7 at 4:00 pm Eastern
THE THIRD HARMONY: NONVIOLENCE AND THE NEW STORY OF HUMAN NATURE
Presented by: Michael Nagler

Register HERE
In this session, we will view and discuss a film featuring diverse voices who dare to act on three hypotheses: 1. Everyone has a good core. 2. We are all connected. 3. Problems have solutions. Dr. Michael Nagler shows that, despite all that has gone tragically wrong, despite what we are told about ourselves, the human story is rooted in nonviolence which is the only way to be true to ourselves.

Michael Nagler, author of The Third Harmony: Nonviolence and the New Story of Human Nature, and multiple books on non-violence, is a former classics professor at Cal Berkeley. He is the founder of Metta Center for Nonviolence, https://mettacenter.org, which brings together the project of inner peace with action for justice and reconciliation, bringing to bear the insights of Eastern meditation practices.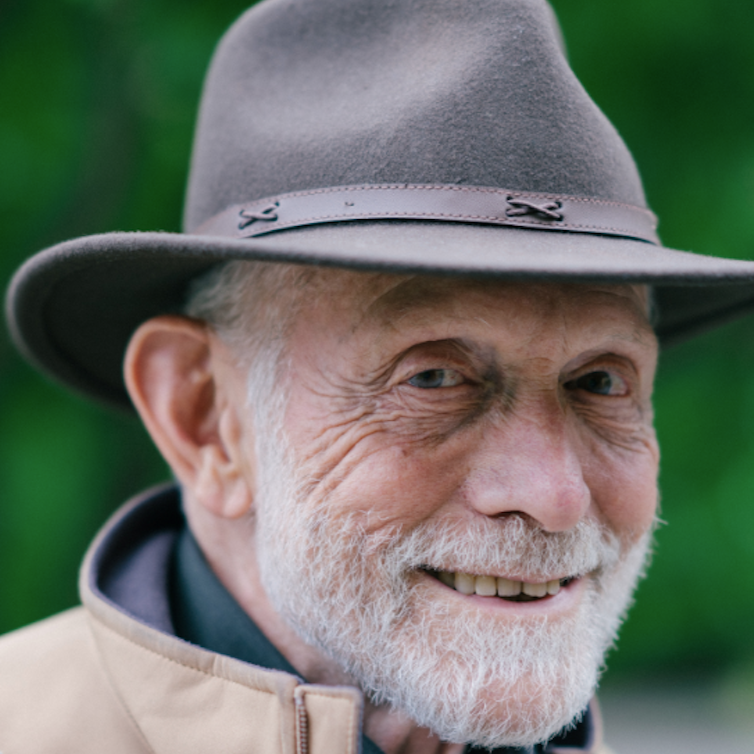 Members of EPF in Dallas, Texas, gather every month to write to elected officials concerning vital issues of the day. EPF National was able to drop in to work with them, virtually, on Sunday, October 10. Special thanks to Ron Damholt, convener of both the Chapter and the Peace Post, for pulling this information together. This effort is easy to replicate!
Below you'll find several paragraphs describing each of three topics about which you might choose to write this weekend.  The first two relate to specific, proposed legislation named in the paragraphs: human trafficking in the United States, and conditions faced by Palestinian children under Israeli occupation.   Concerns about these issues should be addressed to your members of Congress. The third, the increasing use of drones in warfare, relates directly to policies of the Administration, making President Biden the appropriate recipient of letters and/or emails.
Also below is a list of officials' physical addresses (along with electronic addresses when I could find them).  (I've also sneaked in a fourth writing suggestion in a P.S., below.)   And whether or not you join us on Sunday, I wish you good, concise writing, in our common effort to "strive for justice and peace among all people."
Ron Damholt

Human Trafficking
Human traffickers deny nearly 25 million people their fundamental right to freedom. The State Department reports that trafficking victims are regularly exploited for sex, labor, criminal activity, and forced marriages. . . In the U.S. in 2019 alone, the National Human Trafficking Hotline received 11,500 human trafficking reports and identified 22,326 victims and survivors. Furthermore, the State Department estimates that 14,500 to 17,500 foreign nationals are trafficked into the United States each year.
A recent United Nations report found that for every 10 trafficked individuals identified, seven are female, and about a third are children. In low-income countries, children account for half of trafficking survivors. The State Department notes that the pandemic has exacerbated marginalized communities' vulnerability to exploitation by traffickers - highlighting systemic racial and generational inequality in the United States and the world at large.
That's why we strongly support H.R. 5150, the Frederick Douglass Trafficking Victims Prevention and Protection Reauthorization Act of 2021. [This act] undergirds all federal efforts to prosecute and address human trafficking. The TVPA has been reauthorized five times in the last twenty years. Vital programs authorized through the TVPA will expire soon; now is the time to push Congress to reauthorize this critical bipartisan legislation.
As Episcopalians, we believe all victims of human trafficking must be protected and support legislation that uplifts these vulnerable children of God.
- excerpted from the online site of the Episcopal Public Policy Network
[And if you're interested in supporting some of those working with survivors of human trafficking in Texas, Yulise Waters recommends a gift to the Lone Star Justice Alliance, with whom she works. <lonestarjusticealliance.com>]
Palestinian Children Detained under Israeli Occupation
Israel's new government is in place and the Prime Minister, Neftali Bennett, visited President Biden in the White House late last month, attempting to reset Israeli-US relations. Bennett has voiced his opposition to the creation of a Palestinian state and his support for settlement expansion in the West Bank, both of which are in contradiction of international laws and conventions, and conflict with Biden's own approach.
Even so, Biden asserted the "unshakable" nature of the US-Israel relationship, and pledged that the "US will always be there for Israel." As Bennett and Biden seek to establish an amicable rapport, [neither leader seems] intent on engaging the core issues.
With next year's federal budget due, it is an opportune time to consider allocations to advance foreign policy priorities. President Biden has made clear that human rights, equality, and democracy are, for him, guiding principles in US foreign policy, and he has demonstrated some willingness to do so, holding up arms sales to Saudi Arabia and the United Arab Emirates over their involvement in the Yemen civil war. It is time to hold Israel accountable to human rights standards and adopt legislation that addresses Israeli violations as well.
In May, Rep Betty McCollum introduced HR 2590, the "Defending the Human Rights of Palestinian Children and Families Living Under Israeli Military Occupation." [This resolution] would prohibit Israeli use of US aid to detain, abuse, or ill-treat Palestinian children in Israeli detention; to seize or destroy Palestinian homes and property; and to annex Palestinian land and territory, all of which violate international humanitarian law. To date, the resolution has 29 co-sponsors in the House of Representatives.
In the first week of school in Bethlehem, four Palestinian youth were arrested in a night raid. Information was withheld about those detentions - in violation of Article 9 of the UN Convention on the Rights of the Child, to which Israel and the US are both signatories. Already in September, Israel has continued to demolish at least three Palestinian homes and properties in Silwan and in the Bethlehem area. And PM Bennett's intention to continue settlement expansion is the kind of de facto annexation of Palestinian land that Israel has undertaken for decades.
Israel must be held accountable for these human rights violations. And, the US has the leverage to do so given the Administration's stated commitment to human rights, existing US foreign assistance laws, and the aid that the US sends to Israel. Urge your Congressional representative to support H. R. 2590 to prevent using your taxes to support violations of international human rights law.
- excerpted from the online site of the Presbyterian Office of Public Witness
The Widespread Use of Drones, and their Indiscriminate Victims
Drones have a certain logical appeal. They allow for the long-term monitoring and precise targeting of enemy threats, while making war safer for both civilians and the drone's soldier-operators. Unfortunately, much of this "progress" in fighting via drones remains unrealized.
The very first U.S. drone strike in Afghanistan just weeks after 9/11 missed its intended target. And the record hasn't improved much since. The Bureau of Investigative Journalism analyzed more than 14,000 drone strikes from 2010-2020. They found hundreds of children killed in these strikes and perhaps as many as 2,200 civilians (the U.S. government's data on strikes often leaves people unidentified and sometimes attempts to redefine who counts as a civilian to downplay the number).
"Drone strikes have been sold to the American public on the claim that they're 'precise.' But they are only as precise as the intelligence that feeds them," Jennifer Gibson of Reprieve, an organization in the United Kingdom working to expose human rights abuses, told The Guardian in 2014 as the Obama administration utilized drone warfare. "There is nothing precise about intelligence that results in the deaths of 28 unknown people, including women and children, for every 'bad guy' the US goes after."
Reporting by The Intercept found that during a five-month period, "nearly 90 percent of the people killed in airstrikes were not the intended targets." The numerous civilian deaths led Amnesty International to denounce the U.S.'s drone strikes for having "resulted in unlawful killings that may constitute extrajudicial executions or war crimes."
Additionally, highlighting the PTSD and other health issues facing drone pilots, the New York Times referenced a study conducted by the U.S. Air Force detailing how drone operators are exposed to more "graphic violence," "destroyed homes," and "dead bodies" than deployed Special Forces units. The work of other journalists and scholars offer similar warnings.
Such psychological struggles are not surprising to Alan Ogle, an Air Force psychologist who told NPR's Sarah McCammon back in 2017: "[Drone operators] are going literally from combat to cul-de-sac in a short drive. Ten minutes, 15 minutes, [they] drive home. They've gone from being eyes, head in the fight, and making critical life and death decisions, to then being involved in all the normal ... responsibilities that we have, where they're a spouse, they're a parent."
As Vivek Wadhwa and Alex Salkever wrote in Foreign Policy, "The burgeoning availability and rapidly expanding capabilities of drones pose urgent challenges to all of humanity. First, unless we agree to halt their development and distribution, autonomous killer drones . . . will soon be affordable and operable by anyone — from rogue states all the way down to minor criminal gangs and individual psychopaths. Second, swarms of killer drones may, through sheer numbers, render irrelevant the defenses against terrorist threats deployed by technologically advanced nations."
We suspect most American Christians are largely unaware of these developments. The world is growing scarier, humans are assuming more power, the ability to take the life of another is getting easier, and few are talking about the moral conundrums. The distractions of our lives allow us to ignore these alarming developments as technology outpaces ethical debates.
- excerpted from Bryan Kaylor and Beau Underwood, "As War Drones On,", published online by A Public Witness
P.S. In the unlikely case that you need a fourth topic, you might consider urging both Congress and the Biden Administration to provide significant money in our 2022 budget to help provide vaccines to the world outside of our borders. For example, according to the BBC, only 4.4% of Africans have been fully vaccinated, and very few of their countries have the resources needed for widespread vaccination campaigns.
Below you'll find contact information, both physical addresses and (when available) email or web-based addresses, for selected government officials.  Letters, postcards, phone calls and other personal communications are widely considered more effective in reaching and influencing politicians than adding ones name to a large-group email – though when time's short, I too sometimes do the latter.
Federal Officials:
President of the United States President's comment line: 202.456.1111
President Joe Biden Web contact: whitehouse.gov
The White House
1600 Pennsylvania Avenue
Washington, DC 20500
Texas's two U.S. Senators:
The Honorable Senator John Cornyn Washington, DC office: 202.224.2934
517 Hart Senate Office Building Web contact: www.cornyn.senate.gov/contact
Washington, DC 20510
The Honorable Senator Ted Cruz Washington, DC office: 202.224.5922
404 Russell Senate Office Building Web contact: www.cruz.senate.gov
Washington, DC 20510
Representative from the 32nd congressional district, covering northeast Dallas:
The Honorable Colin Allred Washington, DC office: 202.224.2231
328 Cannon House Office Building Web contact: allred.house.gov
Washington, DC 20515
U.S. Secretary of State:
The Honorable Anthony Blinken Washington, DC office: 202.647.6575
2201 C St NW Web contact: register.state.gov
Washington, DC 20520
Administrator of the Environmental Protection Agency
The Honorable Michael S. Regan Washington, DC office: 202.564-4700
Environmental Protection Agency Email: Regan.Michael@epa.gov
1200 Pennsylvania Avenue, NW
Washington, DC 20460
Secretary of Defense
The Lloyd J. Austin III Web contact: www.defense.gov/contact/
1400 Defense
Pentagon
Washington, DC 20301
Acting Director of the US Customs and Immigration Services Agency
The Honorable Tracy Renaud
Acting Director, USCIS
5900 Capital Gateway Drive #2040
Camp Springs, MD 20746
Secretary of Homeland Security
The Honorable Alejandro Mayorkas Comment Line: 202.282.8495
Secretary of Homeland Security
Washington, DC 20528
State of Texas Officials:
Governor:
The Honorable Greg Abbott Comment Line: 512.463.1782
P.O. Box 12887 Web contact: gov.texas.gov
Austin TX 78711
Lieutenant Governor:
The Honorable Dan Patrick Office: 512.463.5342
P.O. Box 12068 Web contact: ltgov.state.tx.us
Austin, TX 78711
Representative for House District 102:
Representative Ana-Marie Ramos Office: 512.463.0454
P.O. Box 2910, Capitol Station
Austin, TX 78768
Senator for Senate District 16:
Senator Nathan Johnson Office: 512.463.0116
P.O. Box 12068, Capitol Station
Austin, TX 78711
City of Dallas Officials:
Mayor Eric Johnson, City Manager T.C. Broadnax & your local Council member receive mail at:
Dallas City Hall
1500 Marilla Street
Dallas, TX 75201
Note: The two websites USA.gov and advocacy.episcopalchurch.org both work well when searching contact information for elected officials at all levels. Please email rdamholt@att.net with corrections and/or suggested additions!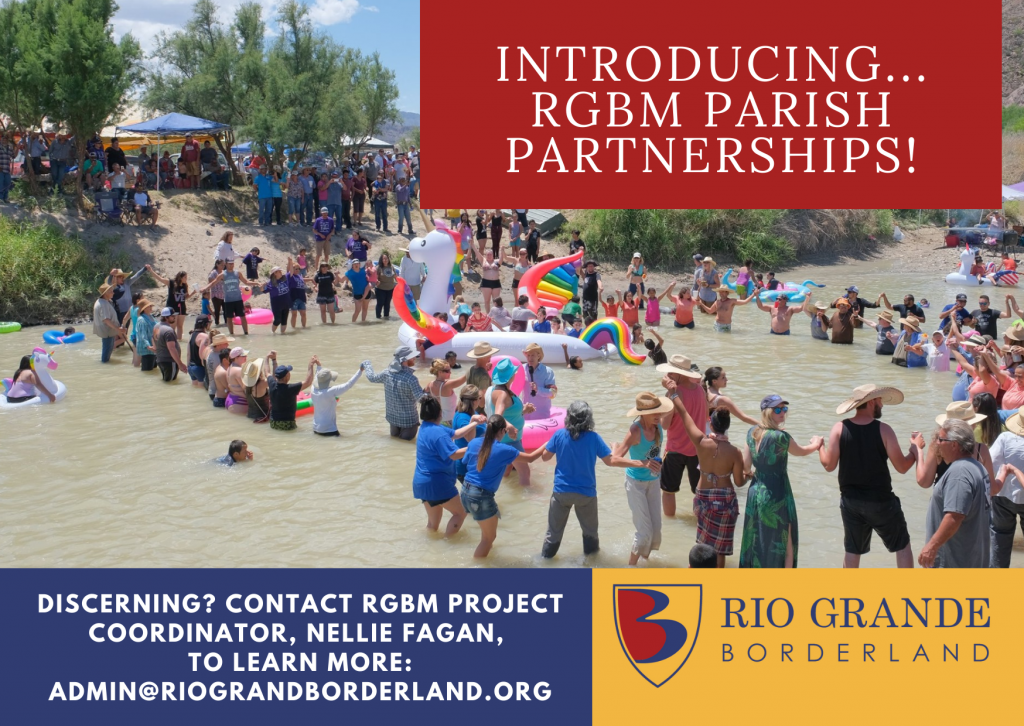 Rio Grande Borderland Ministries (RGBM) is a ministry of the Episcopal Diocese of the Rio Grande supporting vulnerable members of our border community. The above picture is from Voices from Both Sides, an annual event in the Rio Grande River in Far West Texas that RGBM participates in, where people of the borderland share in community with one another on the border. We have recently launched the RGBM partnership program with parishes and Dioceses. Partner parishes that walk alongside RGBM will have the opportunity to hear the true voices from both sides, experience life on the border, and support a ministry of #WelcomeWithDignity. Parish partners support the borderland community through three commitments: stewardship, time, and prayer. We are overjoyed to have parish communities walk alongside us in this work. Please consider sharing the Partnership Brief and Example Covenant with your church. Any questions or concerns? Contact EPF National Executive Committee member the Rev. Michael Wallens (michaelwallens@gmail.com) or Nellie Fagan (admin@riograndeborderland.org). We would be glad to set up a zoom conference for you to learn more and meet some of the leaders in this ministry. Shalom, Mike+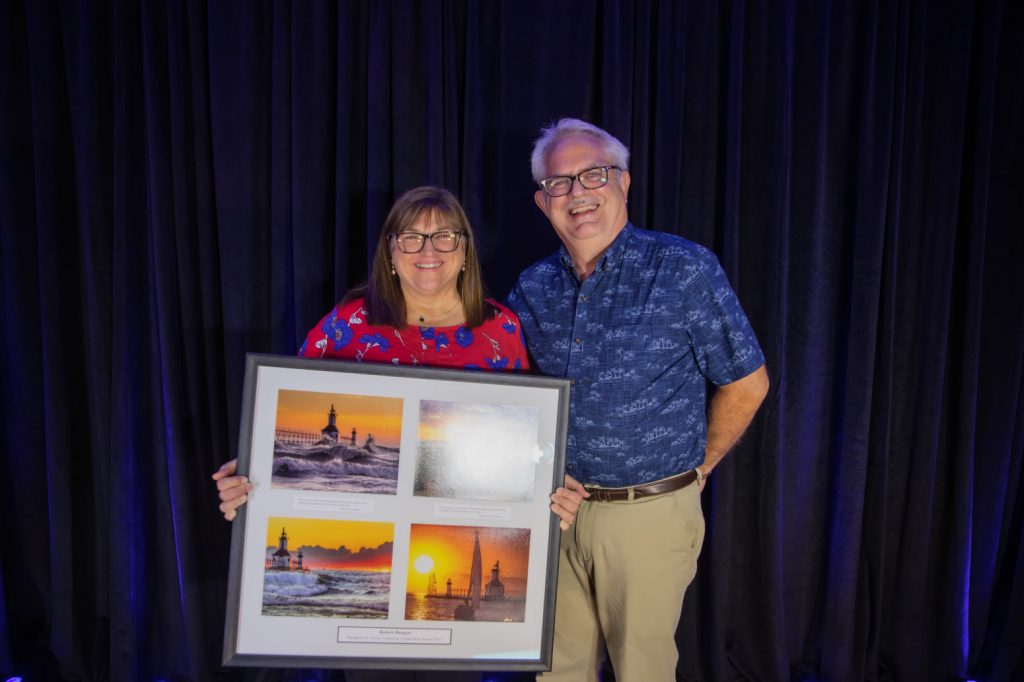 EPF National Treasurer, Rob Burgess, of Benton Harbor, MI, has been awarded the 2021 Margaret B. Upton Volunteer Leadership Award by United Way of Southwest Michigan. Among much else, Rob has generated $2.8 million in refunds for clients of the Volunteer Income Tax Assistance Program in his role as coordinator of those volunteers. With this lifetime achievement award came a cash prize, $1,500 of which Rob has pledged to the support of his beloved Episcopal Peace Fellowship. Congratulations, Rob! We are inspired by your selfless leadership, generosity and witness!!