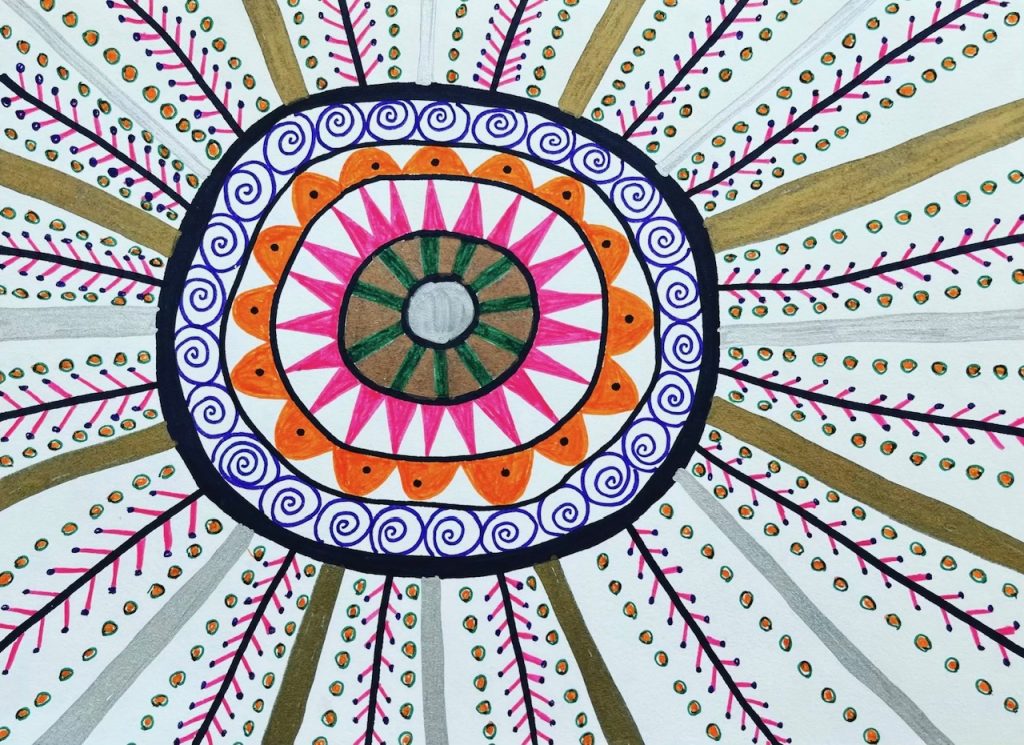 This Saturday, January 28th, 2-4:00 PM EST, over zoom!
Join your EPF friends
for an inspiring, bittersweet, and hopeful
Saturday afternoon!
         Inspiring: Don't miss an incredible educational opportunity to learn more about effective advocacy for racial reparations from an outstanding panel. They will inspire and equip us to continue working for reparations in our parishes and dioceses! Read the details HERE.
Bittersweet: Melanie's last day as our Executive Director is Jan. 31st. That's a bittersweet moment for all of us! Don't miss the Celebration of Melanie's Ministry as our Executive Director 2019-23! We'll take a trip down memory lane that will most likely be bittersweet, and yet, also inspire and bring hope!
Hopeful: What happens next? Hear from EPF's Leadership Team about what's next for EPF's leadership and why we believe it's critical for the future of EPF. Hear about our newly forming Transition Team, the plans for managing the transition so things don't fall through the cracks, and how you can be a part of it! Let us hear from you about your hopes for the future and how we can better serve our parishes and local chapters.
Look forward to seeing you there!
Episcopal Peace Fellowship is inviting you to a scheduled Zoom meeting.
Topic: EPF Annual Member Meeting/Racial Reparations Webinar
Time: Jan 28, 2023 02:00 PM Eastern Time (US and Canada)

Join Zoom Meeting https://us02web.zoom.us/j/88188338358?pwd=MVpBZjRxbGxHQlFYL3FBbTFDSFA1QT09

Meeting ID: 881 8833 8358Passcode: 943914
Find your local number: https://us02web.zoom.us/u/kdVuCGNTKS
The Racial Justice Committee of our General Convention heard testimony last week on EPF's Racial Reparations Resolution, "Owning a Commitment to Reparations":
"Bob Lotz, Episcopal Peace Fellowship member from the Diocese of Eastern Michigan, said reparations must encompass the entire legacy of slavery—both past and present. 'We speak of reparations as our society's debt to the descendants of formerly enslaved people, but we fail to include the need to repair more recent damage. For the last half-century, the U.S. has been whittling away at the slim gains made toward full citizenship, that people of color made in the 1950s, 1960s and 1970s.
"'The urban police state has become militarized, Lotz said. 'A new slavery has arisen through mass incarceration. The right to vote is looking more like a privilege to be denied. The formerly miserly tidbits of welfare and affirmative action are harder than ever to access. Every day, new sins are … piled upon these communities, requiring even more reparations.'
Read the full story from Episcopal News Service here:
https://www.episcopalnewsservice.org/2022/06/28/racial-justice-and-reconciliation-committees-hear-testimony-in-support-of-reparations-ethnic-ministries-move-resolutions-to-house-of-deputies-consent-calendar/

THE JOHN NEVIN SAYRE AWARD
The Episcopal Peace Fellowship (EPF) is delighted to announce Linda Gaither as the recipient of the is year's John Nevin Sayre Award. Widely recognized as a leader, scholar, peacemaker and justice seeker, Linda served on EPF's National Executive Council for eight years, five of which as National Chair.  She authored EPF's weekly national e-mail, 'Peace on the Go' until 2018, all the while remaining active in her local Ithaca, New York EPF Chapter.
Her foundation as a religious scholar began as a magna cum laude graduate of Wilson College. A Masters in Theology from Duke and a Phd from the Catholic University of America has kept her grounded in the faith and buoyed her into action for justice throughout her remarkable life. A founding member of the New Jersey Diocesan Anti-Racism team, fighting racism continues to be central to her work in EPF's Palestine Israel Network (PIN). in which Linda currently serves as convener. Since PIN was founded, her action has been grounded in research and her writings have supported PIN's goal to move the Episcopal Church a more robust witness for justice and peace among Palestinians and Israelis.
Linda's good-natured outlook displays a good bit of humor and amazing humility, both of which have contributed to her work as an organizer. We celebrate Linda's dedication to justice and her compelling witness as a disciple of Christ.
EPF established the award in 1979 to honor a founding member, the Rev. John Nevin Sayre, for his lifetime of service waging the Gospel of Peace. Sayre was an Episcopal priest, pacifist, missionary, teacher and author who has been described as a "peace apostle" for a life devoted to waging peace and opposingwar. He gained notoriety by challenging President Woodrow Wilson to address the devastating events of World War I. Because of Sayre's efforts, Wilson agreed to recognize conscientious objection as a legal alternative to military service.
The Sayre award is conferred at General Convention to a recipient selected by the EPF National Executive Council for courageous witness in the cause of justice and peace Through this award, the EPF publicly recognizes Episcopalians who are actively living their baptismal promises of "striving for justice and peace among all people, and respecting the dignity of every human being." Like the person for whom the award is named, recipients have dedicated their life's work to courageously promoting a culture of peace and nonviolence in the face of cultural opposition.
THE COTTON FITE AWARD
At the 2018 General Convention, PIN presented the first Cotton Fite Award. The award recognizes an Episcopalian who is passionately working for a just resolution in Palestine/Israel. This year, PIN is pleased to announce the Rev. Canon Richard "Dick" Toll as the recipient of the Cotton Fite Award.
Dick has a distinguished history of advocacy for Palestinian human rights which began in the early 1960's when he met the Rev. Naim Ateek, a Palestinian Christian and fellow student at Church Divinity School. In 1983, as Canon Pastor of St. Mark's Cathedral in Seattle, Dick led his first of 34 pilgrimages to the Holy Land, a place that captured his heart and soul. Dick was a founding member of PIN and active in its Education Work Group, contributing his rich knowledge and experience of the Palestinian narrative.
An honorary canon of the Diocese of Olympia, Dick received his DMin from Virginia Seminary and a DD from CDSP. After his friend Naim Ateekfounded Sabeel, the Palestinian Liberation Theology Center in Jerusalem, Dick's passion for justice led him to educate, preach, and organize national conferences through Friends of Sabeel North America (FOSNA). Dick brought Christian, Muslim, and Jewish speakers to conferences across the country where they helped educate attendees about the Palestinian story, a narrative then unfamiliar to many in the Episcopal Church. In his 10 years as the volunteer Director of FOSNA, he helped organize 35 regional educational conferences. The first of these was a hugely successful 2002 conference in Boston where Archbishop Desmond Tutu was the keynote speaker. A powerful voice for justice for Palestinians, the Archbishop, who served on the Advisory Boards of both Sabeel and FOSNA, frequently asserted that in its treatment of the Palestinians, Israel had surpassed South Africa as an apartheid state.
Dick's passion and deep abiding commitment to justice continues. His sense of humor and eternal optimism have allowed many to believe they can do more than they thought possible. His friendships with Palestinians have given them hope and encouragement. He tirelessly puts words into actions and his faith into God's work, as he walks in the footsteps of Jesus.
The Rev. Dr. Cotton Fite, for whom this award is named, was a founding member of PIN and its first convener. An Episcopal priest and clinical psychologist, Fite had a deep commitment to Palestine and the Palestinian people and was an outspoken advocate for justice and peace. As part of his ministry, he helped establish the Seraj Library program which creates children's libraries in refugee camps in Palestine.
THE CELEBRATION
We hope many will join us at the EPF reception in Baltimore on Tuesday, July 5th to honor Linda and Dick as the well-deserved recipients of these honors. The reception will be from 5:30 until 7:00 pm at Old Otterbein United Methodist Church, next to the Baltimore Convention Center, at 112 West Conway Street, Baltimore, Maryland, 21201. Purchase your tickets HERE and join us to congratulate these two remarkable disciples for justice and peace!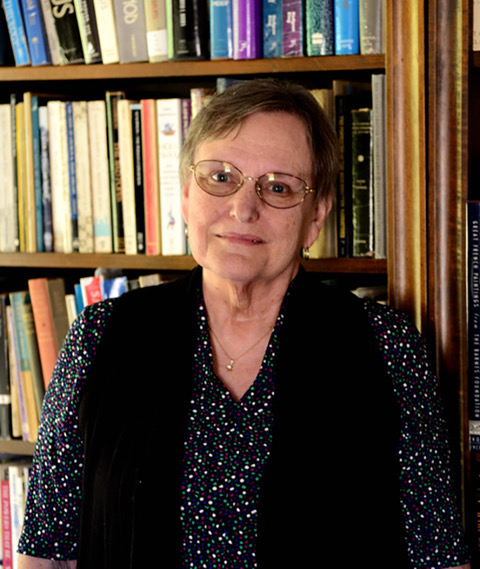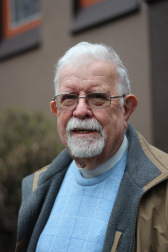 Eastertide 2022
True peace is not merely the absence of tension; it is the presence of justice.
~Martin Luther King, Jr.
Dear Peacemakers,
We're writing this week as part of our inaugural spring membership drive, which aims to encourage both the re-commitment of long-time EPF supporters and to enlist the commitment of new ones. As with any fellowship of shared values, our capacity to do the work given to us is entirely dependent on the commitment of its members to embody the mission in our daily lives and to support the mission in our regular financial giving. This letter comes as an invitation to do both: to commit our lives and our resources to the EPF mission.
Our EPF Covenant is straight-forward:
"In loyalty to the teaching and person of Jesus Christ, my conscience commits me to the way of redemptive love: to pray, study, and work for peace, and to renounce, as far as possible, participation in war, militarism, and all other forms of violence. In fellowship with others, I will work to discover and create alternatives to violence and to build a culture of peace. I urge the Episcopal Church in accordance with our baptismal vows 'to renounce the evil powers of this world which corrupt and destroy the creatures of God,' and to wage peace across all boundaries, calling upon people everywhere to repent, to forgive, and to love."
Ever mindful of the Covenant we share, EPF members commit to becoming advocates and practitioners of non-violent peace-making – developing a sustaining life of prayer; developing knowledge, skills, and confidence as peace-builders; and engaging real-time matters of justice and peace, locally, nationally, and internationally. And we believe all this, and we do all this, in solidarity with one another, no matter how isolated we may otherwise feel.
To be this kind of fellowship doesn't cost much, but it does cost something. The budget we share includes expenses for my salary as part-time Executive Director, for on-line and print communication, for EPF materials and merchandise, and for other programmatic costs. To fund this budget, we are grateful for financial gifts of any kind. Yet, to plan and strategize with this budget, we are particularly grateful for pledged financial commitments on an annual basis, which gives our Finance Team a clearer vision for projected cash flow. These on-going financial commitments allow us to think beyond today.
To that end, if you'd like to renew your EPF Membership today or join EPF for the very first time, go here.
And if you'd like to make a financial commitment to EPF as part of your membership, go here.
For general information, to contact us, and/or to sign up for regular EPF e-communication, go here.
Not only are we better together, we're also more effective and more sustainable together. Please join us today as we follow Jesus on The Way to a more just and peaceable future.
Alleluia! Christ is risen! The Lord is risen indeed! Alleluia!
CONFLICT IS A PAINFUL HABIT BORN OF TRAUMA AND PERPETUATED IN SYSTEMS.
IS THERE A WAY OUT?
SYSTEMS, TRAUMA, AND BECOMING A RECONCILING CHURCH
Jay Wittmeyer is Executive Director of the Lombard Mennonite Peace Center, https://lmpeacecenter.org/all-events/, the premier training center for conflict resolution in congregations and a creative force for peace across racial, religious, and political divides. Grounded in Bowen systems psychology and the Anabaptist Peace Church tradition of Christianity, their mission is to proclaim Christ's good news – the gospel of peace and justice – and to be active in the sacred ministry of reconciliation wherever and whenever we can. All this is from God, who reconciled us to himself through Christ, and has given us the ministry of reconciliation. – 2 Corinthians 5:18. Jay is a noted mediator, consultant, and trainer.
We all carry trauma in our body memories. Our communities, essential as they are, tend to perpetuate old habits of feeling. Jay will introduce the basic principles of the Lombard Mennonite Peace Center Shalom webinar series and other training programs to help congregations step out of old ruts to become examples of and forces for healing, peace, and liberation in their wider communities.
Register here: https://www.eventbrite.com/e/epf-peacebuilding-online-project-trauma-systems-and-reconciliation-tickets-157826949655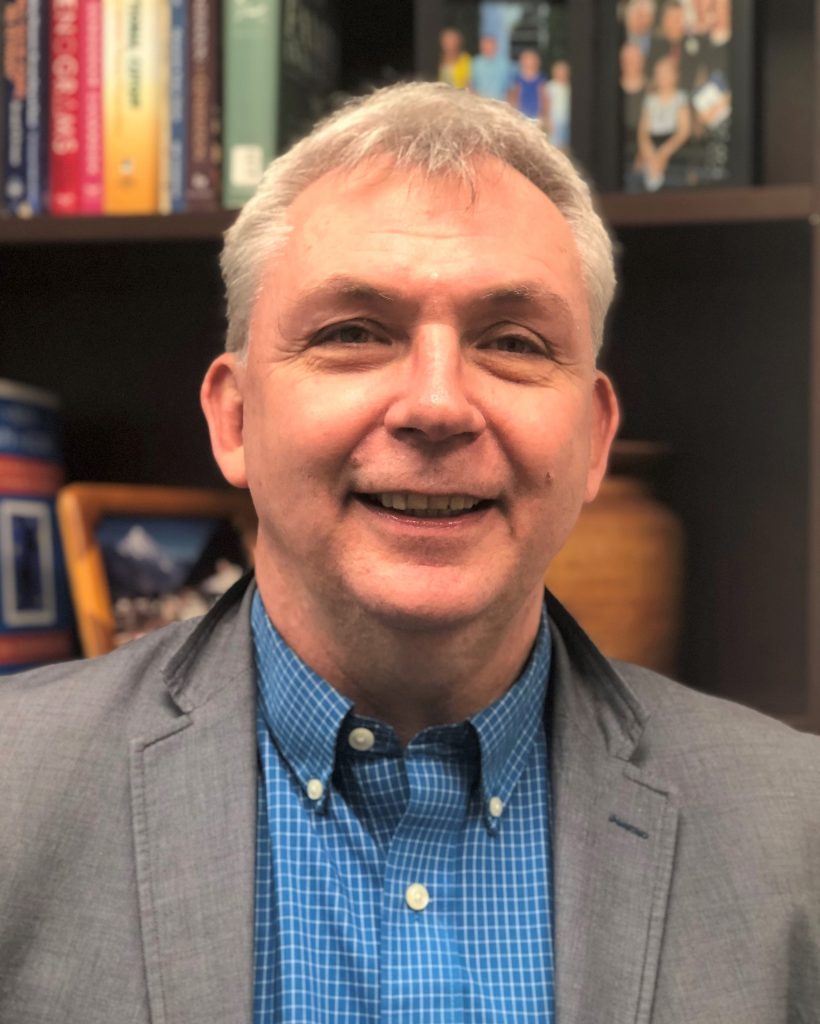 A Service of Prayer and Lament for All Victims of War
Today the Church joins together in the name and spirit of St. Oscar Romero
March 24, 2022
Dear Siblings in Christ:
God commands us through Jesus Christ to love one another. In baptism, we promise to seek and serve Christ in all persons, loving our neighbors as ourselves and to strive for justice and peace, and respect the dignity of every human being. We are seeing daily the results of humanity's greed and desire for power. Having proclaimed ourselves to be wise, we have become fools and exchanged the truth of God for the lie. We have sown the wind and reaped a whirlwind, planted vanity and become vain. In this harvest of the fruits of wrath, let us lament and pray for the renewal of our commitments to peace. And so that we may honor our vows and pray for the people of Ukraine, Russia, and our own nation and all nations of the world, for wise and just leaders, and for all who suffer because of war and violence.
A reading from the prophet Isaiah
This is a vision that Isaiah son of Amoz saw concerning Judah and Jerusalem:
In the last days, the mountain of the LORD's house will be the highest of all—the most important place on earth.It will be raised above the other hills, and people from all over the world will stream there to worship. People from many nations will come and say, "Come, let us go up to the mountain of the LORD, to the house of Jacob's God. There he will teach us his ways, and we will walk in his paths."For the L ORD's teaching will go out from Zion; his word will go out from Jerusalem. The LORD will mediate between nations and will settle international disputes. They will hammer their swords into plowshares and their spears into pruning hooks. Nation will no longer fight against nation, nor train for war anymore.
Hear what the Spirit says to the Church
Thanks be to God
Responsive Reading of Psalm 88
A Song. A Psalm of the Korahites. To the leader: according to Mahalath Leannoth. A Maskil of Heman the Ezrahite.
1 O Lord, God of my salvation, when, at night, I cry out in your presence,
2 Let my prayer come before you; incline your ear to my cry.
3 For my soul is full of troubles, and my life draws near to Sheol.
4 I am counted among those who go down to the Pit; I am like those who have no help,
5 like those forsaken among the dead, like the slain that lie in the grave,
like those whom you remember no more, for they are cut off from your hand.
6 You have put me in the depths of the Pit, in the regions dark and deep.
7 Your wrath lies heavy upon me, and you overwhelm me with all your waves.Selah
8 You have caused my companions to shun me; you have made me a thing of horror to them. I am shut in so that I cannot escape;
9 my eye grows dim through sorrow. Every day I call on you, O Lord; I spread out my hands to you.
10 Do you work wonders for the dead? Do the shades rise up to praise you?Selah
11 Is your steadfast love declared in the grave, or your faithfulness in Abaddon?
12 Are your wonders known in the darkness, or your saving help in the land of forgetfulness?
13 But I, O Lord, cry out to you; in the morning my prayer comes before you.
14 O Lord, why do you cast me off? Why do you hide your face from me?
15 Wretched and close to death from my youth up, I suffer your terrors; I am desperate.[a]
16 Your wrath has swept over me; your dread assaults destroy me.
17 They surround me like a flood all day long; from all sides they close in on me.
18 You have caused friends and neighbors to shun me; my companions are in darkness.
Silence is kept
A reading from the Gospel of Matthew
"You have heard the law that says, 'Love your neighbor' and hate your enemy. But I
say, love your enemies! Pray for those who persecute you! In that way, you will be
acting as true children of your Father in heaven. For he gives his sunlight to both the
evil and the good, and he sends rain on the just and the unjust alike. If you love only
those who love you, what reward is there for that? Even corrupt tax collectors do that
much. If you are kind only to your friends, how are you different from anyone else?
Even pagans do that. But you are to be perfect, even as your Father in heaven is
perfect .
The Word of the Lord
Thanks be to God
A Short Reading from the Last Sermons of St. Oscar Romero:
This is the fundamental thought of my preaching: nothing is so important to me as human life. Taking life is something so serious, so grave–more than the violation of any other human right–because it is the life of God's children, and because bloodshed only negates love, awakens new hatreds, makes reconciliation and peace impossible.
Easter is itself now the cry of victory. No one can quench the life that Christ has resurrected. Neither death nor all the banners of death and hatred raised against him and against his church can prevail. He is the victorious one! Just as Christ will thrive in an unending Easter, so we must accompany him in a Lent and Holy Week of cross, sacrifice, martyrdom. As he said, blessed are they who are not scandalized by his cross.
Lent, thus, is a call to celebrate our redemption in that difficult combination of cross and victory. Our people are well prepared to do so these days: all that surrounds us proclaims the cross. But those who have Christian faith and hope know that behind this calvary of El Salvador lies our Easter, our resurrection. That is the Christian people's hope…
"God's reign is already present on our earth in mystery. When the Lord comes, it will be brought to perfection."
That is the hope that inspires Christians. We know that every effort to better society, especially when injustice and sin are so ingrained, is an effort that God blesses, that God wants, that God demands of us.
Silence is kept
A Litany
We pray for your guidance to all peacemakers, on leaders who value peace, and on everyone who promotes nonviolent solutions to conflict. We pray for a speedy end to all violence and conflict around the world. God of peace and gentleness, Hear our prayer.
We pray for the strength of heart and mind to look beyond ourselves and address the needs of our siblings, especially the women, children and men of the Ukraine who are caught in the shards of war, being battered under the waves of violence.
We pray for an end to the cycles of violence that threaten our future. God of generosity and compassion, Hear our prayer.
We pray for the Russian people, many who have stood up and protested the war and also those 'enemies of peace, who are causing such pain, that they may live in unity, peace, and concord; and that all people may know justice and enjoy the perfect freedom that only God can give.
We pray for those who have given their lives in our day and everyday and for those who will give their lives in the future to stand in solidarity with the oppressed of the world, God of liberty and freedom, Hear our prayer.
We pray that the Holy Spirit may embrace in Her life giving hands the most vulnerable members of society and teach us to do the same. We also lament the growing disparity between the rich and poor knowing that militarism, racism, and greed are the causes of most of our woes, the ruin of our common life.
We ask for the grace and courage to strive for economic justice for all. God of all gifts and blessings, Hear our prayer.
We pray for an end to militarism and war in our country and the world; that we will respect all people as precious children of God; and that the desire to dominate others wiill be forever banished from our hearts, our society, and our laws.
God of fellowship, solidarity and equality, Hear our prayer.
We pray for a reverence of creation; that we will have the tools and the will to conserve it; that we will use its bountiful resources in the service of others;
That we will become better stewards of all that has been entrusted to us. God of nature and the universe, Hear our prayer.
We pray for all immigrants, refugees, and pilgrims from around the world, especially those fleeing the Ukraine and for all countries offering hospitality to them,
That they may be welcomed in our midst and be treated with fairness, dignity, and respect. God of outcasts, wanderers, and cities of refuge, Hear our prayer.
We pray for all prisoners and captives; that a spirit of forgiveness may replace vengeance and retribution; and
That we, with all the destitute, lonely, and oppressed, may be restored to the fullness of God's grace. God of absolution and mercy, Hear our prayer.
We pray for the reconciliation of all people, and for the Church throughout the world, that it may be an instrument of your healing love.
God of outreach and restoration, Hear our prayer.
We pray for all who have died already as a result of violence, war, disease or famine, especially those who died because of human blindness, neglect, or hardness of heart.
God of eternal life and resurrecting love, Hear our prayer.
Silence is Kept
Song
We are one in the Spirit, we are one in the Lord
We are one in the Spirit, we are one in the Lord
And we pray that our unity will one day be restored
And they'll know we are Christians by our love, by our love
Yeah they'll know we are Christians by our love
We will work with each other, we will work side by side
We will work with each other, we will work side by side
And we'll guard each man's dignity and save each man's pride
And they'll know we are Christians by our love, by our love
Yeah, they'll know we are Christians by our love.
We are one in the Spirit, we are one in the Lord
We are one in the Spirit, we are one in the Lord
And we pray that our unity will one day be restored
And they'll know we are Christians by our love, by our love
Yeah they'll know we are Christians by our love
Almighty God, you have promised to hear what we ask in the name of your Son. Watch over our world now and in the days ahead, guide our leaders and all leaders, guide them in all knowledge and truth and make your ways known among all people. In the passion of protest and reform, give us all open and receptive spirits; in the complexities involved in true peace, give us courageous hearts. Accept and fulfill our petitions, we pray, not as we ask in our ignorance, nor as we deserve in our sinfulness, but as you know and love us in your Son Jesus Christ.
AMEN.
For those of you prayerfully contemplating your non-violent response to war:
https://www.mettacenter.org/nonviolencereport/resistance-to-war-in-ukraine-resource-list
Episcopal Peace Fellowship's series of free, one hour, online presentations continues on Sunday, April 3 at 4:00 pm Eastern with learning from the Rev. Canon Dr. Fred Vergara, "Race and Church Growth: The Relationship Between Mission and Advocacy." We hope to see you there. Bring a friend!
Register here: https://www.eventbrite.com/e/epf-peacebuilding-online-project-race-church-growth-tickets-163060613685
RACE and CHURCH GROWTH

Anti-Asian and Pacific Islander hate crimes surged 149% in 16 of America's largest cities in 2020. Clearly COVID sparked many of the hate crimes. But AAPI people have been maginalized and subject to attack for a long time. "Chinatowns" have been burned to the ground going back into the 19th Century in San Jose, Tacoma, Santa Ana, Honolulu, and other cities. The Asian Ministries Network challenges the Episcopal Church to face up to the racism directed against AAPI people and seek reconciliation.
Is there a correlation between congregational development and advocacy? Does racism hinder the growth of the church? Conversely, does racial healing promote the growth of the Church? Relating Scriptures and history, Canon Vergara will relate how the racial reconciliation will provide answers towards the revival and growth of the Episcopal Church especially in the AAPI community. Learn more here: https://www.episcopalchurch.org/ministries/asiamerica-ministries/


The Rev. Canon Dr. Winfred (Fred) Vergara has lived, studied and served in three countries. Living with wife, Angela, in New York City, Fred currently oversees the Chinese, Japanese, Korean, Filipino, South Asian, Southeast Asian, Pacific Islanders, Arab/Middle East convocations and the Asian American Youth and Young Adults. He pioneered the Asia-America Theological Exchange Forum gathering theologians from Asia to dialogue with theologians from North America. He is also founded MEMS (Mission to End Modern Slavery), an ecumenical and international non-profit organization advocating for victims and survivors of human trafficking. He has written several books including "Filipino Ministry in American Context," "Mainstreaming Asians in the Episcopal Church," and the best-seller, "Being Episcopalian." He is active in social media as Fred Vergara and writes a blog: http://Travelinasian.blogspot.com.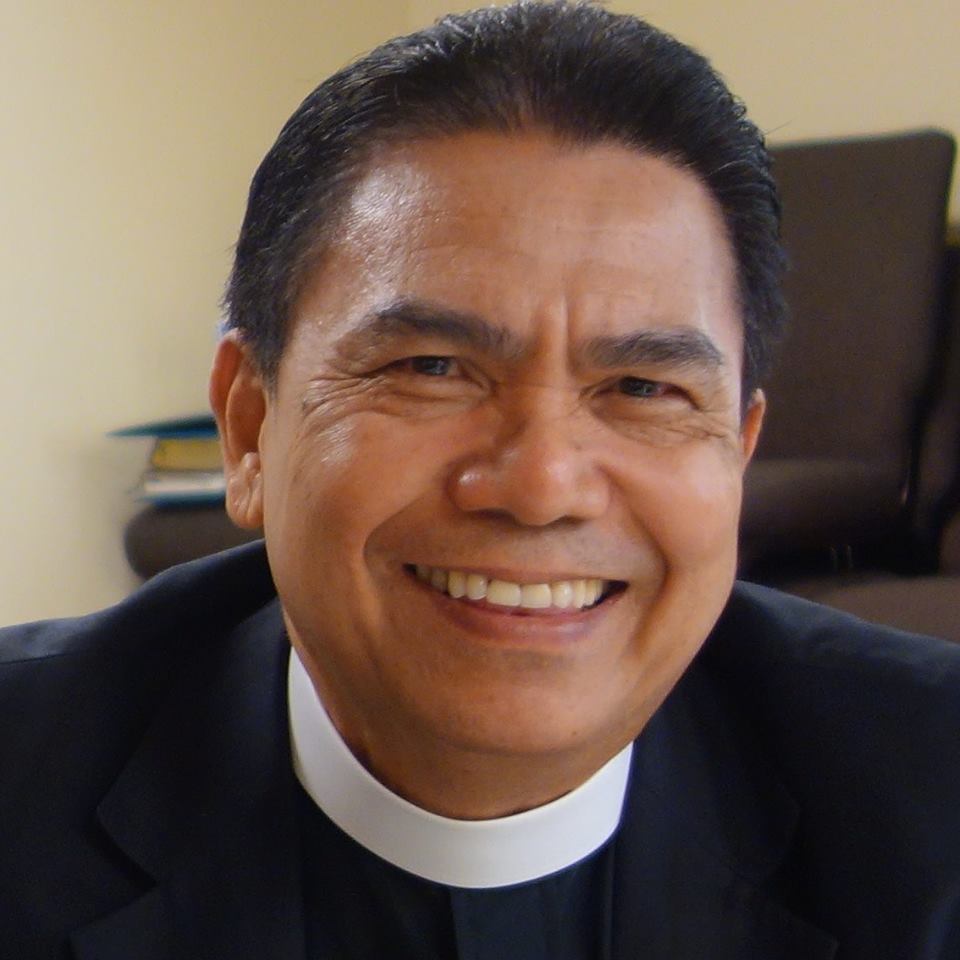 You are warmly invited to join EPF/Episcopal Peace Fellowship as we gather to pray Compline weekly via Zoom. Every Tuesday at 8:30 p.m. (ET), EPF will be hosting Compline and joining EPF chapters and individual members across the country in praying together. Open to all, come join us in prayer and thanksgiving. The Zoom link is here:
Melanie Atha is inviting you to a scheduled Zoom meeting.
Topic: EPF Compline
Time: 08:30 PM Eastern Time (US and Canada)
Every week on Tue, until Nov 22, 2022, 40 occurrence(s)

Join Zoom Meeting
https://us02web.zoom.us/j/81776145441?pwd=T2ZSYjR4Z2RqMFY2SDY3Q0pEWXZmdz09
An Order for Compline
(Adapted from An Order for Compline from The Book of Common Prayer)
Introduction and Instructions
Thank you for joining Episcopal Peace Fellowship for our weekly service of Compline.
Grounded in the life, death, and resurrection of Jesus Christ, the Episcopal Peace Fellowship is committed to helping its members—and the whole Episcopal Church—to become people of peace, people who are the change they wish to see in the world through prayer, study, and 'small acts of justice and mercy.'
Compline is the fourth and final of the services which comprise the Daily Office, the Church's traditional round of daily prayer. Grounded in Benedictine spirituality—which is the foundation of our shared Anglican heritage—the Daily Office is a means of sanctifying the entire day and recognizing God's presence in our lives at all times and in all places.
By praying Compline together as members and friends of the Episcopal Peace Fellowship, we are entrusting our whole world to God's abiding love for this world which God so dearly loves.
In order to ensure that our service of Compline works smoothly over Zoom, please be mindful to keep your microphone muted unless the Officiant/Host invites you to unmute. You are welcome to turn your camera off and assume whatever bodily posture is most conducive to prayer. While one person will speak aloud the People's responses—indicated by bold text—please do join in on the responses with your microphones off.
The Officiant begins
The Lord Almighty grant us a peaceful night and a perfect
end. Amen.
Officiant Our help is in the Name of the Lord;
Respondent The maker of heaven and earth.
The Officiant may then say
Let us confess our sins to God.
Officiant and Respondent
Almighty God, our heavenly Father:
We have sinned against you,
through our own fault,
in thought, and word, and deed,
and in what we have left undone.
For the sake of your Son our Lord Jesus Christ,
forgive us all our offenses;
and grant that we may serve you
in newness of life,
to the glory of your Name. Amen.
Officiant
May the Almighty God grant us forgiveness of all our sins, and the grace and comfort of the Holy Spirit. Amen.
The Officiant then says
O God, make speed to save us.
Respondent O Lord, make haste to help us.
Officiant and Respondent
Glory to the Father, and to the Son, and to the Holy Spirit: as it was in the beginning, is now, and will be for ever. Amen.
Except in Lent, add Alleluia.
The Officiant decides which of the following Psalm(s) will be offered and announces to the assembly. At the end of the Psalm(s), all join in the 'Glory to the Father…' The Psalm is recited antiphonally by whole verse, with the Respondent speaking aloud the People's verses.
Psalm 4 Cum invocarem
1 Answer me when I call, O God, defender of my cause; *
you set me free when I am hard‑pressed;
have mercy on me and hear my prayer.
2 "You mortals, how long will you dishonor my glory? *
how long will you worship dumb idols
and run after false gods?"
3 Know that the Lord does wonders for the faithful; *
when I call upon the Lord, he will hear me.
4 Tremble, then, and do not sin; *
speak to your heart in silence upon your bed.
5 Offer the appointed sacrifices *
and put your trust in the Lord.
6 Many are saying,
"Oh, that we might see better times!" *
Lift up the light of your countenance upon us, O Lord.
7 You have put gladness in my heart, *
more than when grain and wine and oil increase.
8 I lie down in peace; at once I fall asleep; *
for only you, Lord, make me dwell in safety.
Psalm 31 In te, Domine, speravi
1 In you, O Lord, have I taken refuge;
let me never be put to shame: *
deliver me in your righteousness.
2 Incline your ear to me; *
make haste to deliver me.
3 Be my strong rock, a castle to keep me safe,
for you are my crag and my stronghold; *
for the sake of your Name, lead me and guide me.
4 Take me out of the net that they have secretly set for me, *
for you are my tower of strength.
5 Into your hands I commend my spirit, *
for you have redeemed me,
O Lord, O God of truth.
Psalm 91 Qui habitat
1 He who dwells in the shelter of the Most High *
abides under the shadow of the Almighty.
2 He shall say to the Lord,
"You are my refuge and my stronghold, *
my God in whom I put my trust."
3 He shall deliver you from the snare of the hunter *
and from the deadly pestilence.
4 He shall cover you with his pinions,
and you shall find refuge under his wings; *
his faithfulness shall be a shield and buckler.
5 You shall not be afraid of any terror by night, *
nor of the arrow that flies by day;
6 Of the plague that stalks in the darkness, *
nor of the sickness that lays waste at mid‑day.
7 A thousand shall fall at your side
and ten thousand at your right hand, *
but it shall not come near you.
8 Your eyes have only to behold *
to see the reward of the wicked.
9 Because you have made the Lord your refuge, *
and the Most High your habitation,
10 There shall no evil happen to you, *
neither shall any plague come near your dwelling.
11 For he shall give his angels charge over you, *
to keep you in all your ways.
12 They shall bear you in their hands, *
lest you dash your foot against a stone.
13 You shall tread upon the lion and adder; *
you shall trample the young lion and the serpent
under your feet.
14 Because he is bound to me in love,
therefore will I deliver him; *
I will protect him, because he knows my Name.
15 He shall call upon me, and I will answer him; *
I am with him in trouble;
I will rescue him and bring him to honor.
16 With long life will I satisfy him, *
and show him my salvation.
Psalm 134 Ecce nunc
1 Behold now, bless the Lord, all you servants of the Lord, *
you that stand by night in the house of the Lord.
2 Lift up your hands in the holy place and bless the Lord; *
the Lord who made heaven and earth bless you out of Zion.
At the end of the Psalms is sung or said
Glory to the Father, and to the Son, and to the Holy Spirit: * as it was in the beginning, is now, and will be for ever. Amen.
One of the following, or some other suitable passage of Scripture, is read
Lord, you are in the midst of us, and we are called by your
Name: Do not forsake us, O Lord our God. Jeremiah 14:9 ,22
Respondent Thanks be to God.
or this
Come to me, all who labor and are heavy‑laden, and I will
give you rest. Take my yoke upon you, and learn from me;
for I am gentle and lowly in heart, and you will find rest for
your souls. For my yoke is easy, and my burden is light.
Matthew 11:28‑30
Respondent Thanks be to God.
or the following
May the God of peace, who brought again from the dead our
Lord Jesus, the great shepherd of the sheep, by the blood of
the eternal covenant, equip you with everything good that you
may do his will, working in you that which is pleasing in his
sight; through Jesus Christ, to whom be glory for ever and
ever. Hebrews 13:20‑21
Respondent Thanks be to God.
or this
Be sober, be watchful. Your adversary the devil prowls
around like a roaring lion, seeking someone to devour.
Resist him, firm in your faith. 1 Peter 5:8‑9a
Respondent Thanks be to God.
All are invited to join together in reciting the EPF Personal Commitment to Peace, our foundational membership commitment.
In loyalty to the teaching, and person of Jesus Christ, my conscience commits me to the way of redemptive love: to pray, study, and work for peace, and to renounce, as far as possible, participation in war, militarism, and all other forms of violence.
In fellowship with others, I will work to discover and create alternatives to violence and to build a culture of peace. I urge the Episcopal Church in accordance with our baptismal vows 'to renounce the evil powers of this world which corrupt and destroy the creatures of God,' and to wage peace across all boundaries, calling upon people everywhere to repent, to forgive, and to love.
Then follows
V. Into your hands, O Lord, I commend my spirit;
R. For you have redeemed me, O Lord, O God of truth.
V. Keep us, O Lord, as the apple of your eye;
R. Hide us under the shadow of your wings.
Lord, have mercy.
Christ, have mercy.
Lord, have mercy.
Officiant and Respondent
Our Father, who art in heaven,
hallowed be thy Name,
thy kingdom come,
thy will be done,
on earth as it is in heaven.
Give us this day our daily bread.
And forgive us our trespasses,
as we forgive those
who trespass against us.
And lead us not into temptation,
but deliver us from evil.
Officiant Lord, hear our prayer;
Respondent And let our cry come to you.
Officiant Let us pray.
The Officiant then says one of the following Collects
Be our light in the darkness, O Lord, and in your great mercy defend us from all perils and dangers of this night; for the love of your only Son, our Savior Jesus Christ. Amen.
Be present, O merciful God, and protect us through the hours of this night, so that we who are wearied by the changes and chances of this life may rest in your eternal changelessness; through Jesus Christ our Lord. Amen.
Look down, O Lord, from your heavenly throne, and illumine this night with your celestial brightness; that by night as by day your people may glorify your holy Name; through Jesus Christ our Lord. Amen.
Visit this place, O Lord, and drive far from it all snares of the enemy; let your holy angels dwell with us to preserve us in peace; and let your blessing be upon us always; through Jesus Christ our Lord. Amen.
One of the following prayers may be added
Keep watch, dear Lord, with those who work, or watch, or weep this night, and give your angels charge over those who sleep. Tend the sick, Lord Christ; give rest to the weary, bless the dying, soothe the suffering, pity the afflicted, shield the joyous; and all for your love's sake. Amen.
For whom and for what shall we pray this night?
Silence may be kept, and free intercessions and thanksgivings may be offered. You are invited to unmute your microphone and speak aloud your intercessions and thanksgivings or type them into the chat box.
The service concludes with the Song of Simeon with this Antiphon, which is said by all
Guide us waking, O Lord, and guard us sleeping; that awake we may watch with Christ, and asleep we may rest in peace.
In Easter Season, add Alleluia, alleluia, alleluia.
Lord, you now have set your servant free *
to go in peace as you have promised;
For these eyes of mine have seen the Savior, *
whom you have prepared for all the world to see:
A Light to enlighten the nations, *
and the glory of your people Israel.
Glory to the Father, and to the Son, and to the Holy Spirit: * as it was in the beginning, is now, and will be for ever. Amen.
All repeat the Antiphon
Guide us waking, O Lord, and guard us sleeping; that awake we may watch with Christ, and asleep we may rest in peace.
In Easter Season, add Alleluia, alleluia, alleluia.
Officiant Let us bless the Lord.
Respondent Thanks be to God.
The Officiant concludes
The almighty and merciful Lord, Father, Son, and Holy Spirit,
bless us and keep us. Amen.